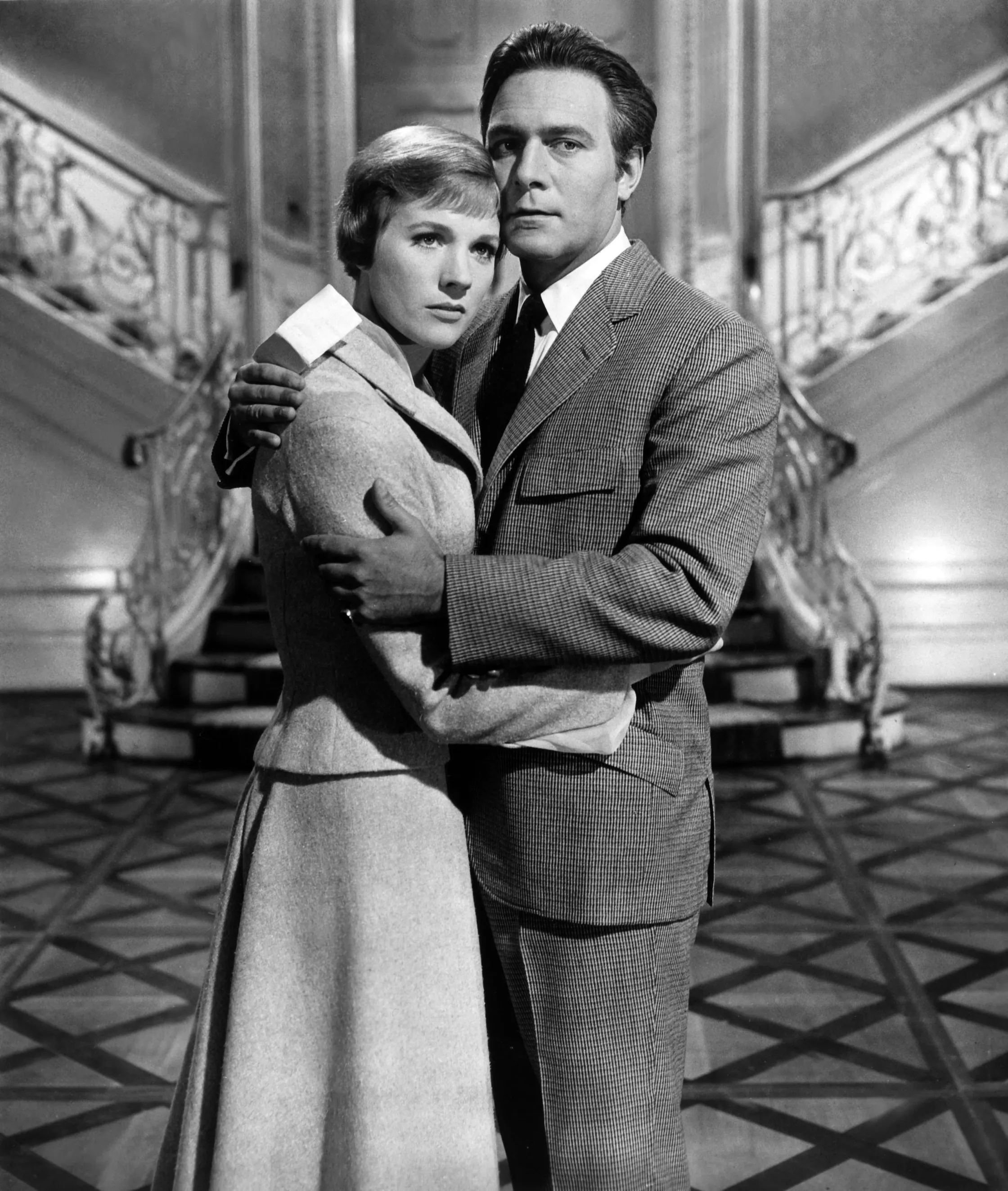 He remained prolific until his death at age 91 at his home in Connecticut—even famously replacing Kevin Spacey in Ridley Scott's All the Money in the World after Spacey was accused of sexual misconduct. "I was happy to hear they're going to do another season of House of Cards," Seth Meyers joked at the 2018 Golden Globes. "Is Christopher Plummer available for that, too? I hope he can do a Southern accent, because Kevin Spacey sure couldn't."
Plummer was born in Toronto on December 13, 1929, the only child of an aristocratic Canadian family. (A maternal great-grandfather was John Abbott, Canada's first native-born prime minister, and a maternal great-great grandfather, John Bethune, was a founder of McGill University.) His parents divorced when he was a tot, and he grew up on the Abbott family compound outside Montreal. As a boy, he saw many world-class actors and musicians perform in Montreal. A concert by Rachmaninoff inspired him to study piano. "Classical music was my first love," he told Vanity Fair in 2014. "It's given me such extraordinary joy and has been a huge influence on my work, particularly in the classics, where you have to know where the coda comes and where the climax. You make your own symphony out of the words."
In fact, Plummer gave up early on a career in music. "I thought, Oh Christ, that's much too hard work, and a terribly lonely life," he recalled in 2000. "I chose a more gregarious profession." Turning to what he called his "obnoxious gift for mimicry," which proved even more effective than music at gaining him attention and attracting girls, he became an actor.
Plummer's talent, chiseled features, stentorian voice, and fluency in both English and French led to steady work in Montreal, in radio soaps, and onstage (where he often worked alongside another rising Canadian star, William Shatner). By 18, he was already a repertory veteran who had starred as Oedipus and Cymbeline. He made his Broadway debut at 23 in The Starcross Story, a play that closed on its opening night. He had his first Broadway hit in 1955 acting alongside Julie Harris in Jean Anouilh's The Lark. In 1958, he starred in Elia Kazan's landmark production of Archibald MacLeish's modern-day Job tale, J.B., which won a Tony for Best Play and earned Plummer the first of his seven Tony nominations.
That same year, he made his movie debut in the aptly titled Stage Struck, but he didn't land his first major film role until the 1964 epic The Fall of the Roman Empire, playing the emperor Commodus. That role led to his casting as the male lead in The Sound of Music.
Plummer took the part because he wanted to bone up for a lead role in a stage musical version of Cyrano de Bergerac, a role that wouldn't materialize for nearly a decade. (When it did, it earned Plummer his first Tony.) But he soon came to regret having agreed to play Capt. von Trapp.
"I wasn't particularly happy in the role because I didn't think it was, well, the most exciting role I'd played," he recalled a half-century later. "I mean, it doesn't quite measure up to Hamlet and Lear, and so I was slightly snobbish about it at the time." He added, "If you're on a set with about 24 nuns every day, you too will become jaded." Not only that, but he ended up doing very little of his own singing. (That plaintive rendition of "Edelweiss" you've enjoyed all these years was dubbed by Bill Lee.) He frequently referred to The Sound of Music as "S&M" or "The Sound of Mucus."
It took Plummer years to come to terms with the film's overwhelming success—it won the Oscar for Best Picture and became one of the highest-grossing and most beloved films of all time. "As cynical as I always was about The Sound of Music, I do respect that it is a bit of relief from all the gunfire and car chases you see these days," he told Vanity Fair in 2014. "It's sort of wonderfully, old-fashionedly universal. It's got the bad guys and the Alps; it's got Julie [Andrews] and sentiment in bucketloads. Our director, dear old Bob Wise, did keep it from falling over the edge into a sea of treacle." Indeed, he and Andrews remained friends, reuniting for a live TV version of On Golden Pond in 2001, a touring production called A Royal Christmas in 2002, and countless Sound of Music commemorative events over the years.
It took another decade before the theatrical pro hit his stride as a character actor on screen, starting with his role as Rudyard Kipling in John Huston's 1975 adventure The Man Who Would Be King. The next year, he won the first of his two Emmys for his role in the mini-series Arthur Hailey's The Moneychangers. When Canada introduced its own Academy Awards, the Genies, in 1980, Plummer won the inaugural Best Actor prize for playing Sherlock Holmes in Murder by Decree. He earned another Emmy nod as the wily cardinal in the 1983 mini-series The Thorn Birds. In 1991, he re-teamed with Shatner and played the villain in Star Trek VI: The Undiscovered Country, a Shakespeare-spouting Klingon named General Chang. His second Emmy came in 1993 for his voiceover work narrating the children's series Madeline. "I'm thrilled that I turned into a character actor quite early on," he told Vanity Fair. "I hated being a poncey leading man. You really start to worry about your jawline. Please."
Meanwhile, he re-established his stage bona fides in a series of acclaimed Broadway roles. He was Iago opposite James Earl Jones in a 1982 revival of Othello and Macbeth opposite Glenda Jackson in a 1988 touring production of Macbeth. He won his second Tony in 1997 for playing his childhood idol, John Barrymore, in Barrymore. He was nominated again for a Tony in 2004 for his King Lear and in 2007 for a revival of Inherit the Wind.
Like Barrymore, Plummer had been a hard-drinking raconteur, perhaps the last of a breed of boozy Shakespeareans that included the Canadian's British and Irish peers (Richard Burton, Peter O'Toole, Richard Harris). "I used to drink heavily before the show. I've given that up, and I think that was a bad idea." he said in 2010, adding that he still couldn't get through dinner without a glass of wine. He credited his wife, dancer Elaine Taylor, with forcing him to cut back on drinking and saving his life. (Plummer was married three times: to actress Tammy Grimes, a union that produced a daughter, Pulp Fiction actress Amanda Plummer; to journalist Patricia Lewis; and to Taylor, his wife from 1970 until his death.)
As he turned 70, Plummer's film career blossomed once again. He earned a slew of critics' awards for his 1999 performance as 60 Minutes correspondent Mike Wallace in The Insider. He reunited with that film's Russell Crowe to play the shrink in A Beautiful Mind. More kudos came for his villainous role as uncle Ralph in Nicholas Nickleby (2002). He had key roles in the 2006 hits Inside Man and The Lake House.
In his 80th year, Plummer had starring roles in five movies, including Pixar's Up (he was bad guy Charles Muntz) and The Last Station, in which he starred opposite Helen Mirren and played a thundering Leo Tolstoy. That film finally earned him his first Oscar nomination in early 2010. He lost, but he won two years later for Beginners, in which he played a character loosely based on the father of director Mike Mills, a dad who waited until he was in his 70s to come out of the closet and embrace life as a gay man. At 82, he became the oldest person ever to win an Academy Award.
And he did not slow down. He played the patriarch in David Fincher's The Girl With the Dragon Tattoo. At 85, he barely had time to plop his hands and feet into the cement outside the Chinese Theatre, as he had four films coming out within a few months of each other in 2015. A few years later, in 2019, he'd win over another generation of fans as the central character in Rian Johnson's twisty murder mystery Knives Out.
"Retirement is just not possible," Plummer had said at the handprint ceremony. "If I slow down now, I'll die. I'll drop dead."
— Stanley Tucci on His Love Story With Colin Firth
— Why We Can't Let Media Executives Reward Trump's Cronies
— The Hidden History of the Mary Pickford Cocktail
— Thank You, Leslie Jones, for Making the News Feel Bearable
— Cover Story: The Charming Billie Eilish
— A Complete Beginner's Guide to WandaVision
— Gillian Anderson Breaks Down Her Career, From The X-Files to The Crown
— From the Archive: Douglas Fairbanks Jr. on the Real Mary Pickford
— Not a subscriber? Join Vanity Fair to receive full access to VF.com and the complete online archive now.