Schools are incorporating 'growth mindset' philosophies into their wellbeing programs, encouraging students to become lifelong learners.
At Loreto Normanhurst, students from years 5 to 12 step through a wellbeing program that incorporates the principles of a growth mindset, including the importance of putting in an effort to overcome challenges, the benefit of making mistakes and learning from them, and the value of feedback.
"Our holistic, social and emotional learning program teaches students about 'sweat and grit' and the importance of putting in effort for mastery, as opposed to perfectionism," says Loreto's director of pastoral care, Sally Munro.
She says that students are encouraged to solve problems for themselves and overcome obstacles, and they are provided with strategies and support to do so.
Students with a growth mindset thrive on a challenge, double-down to overcome setbacks and constantly seek new learning horizons - unlike those with a fixed mindset, who believe their abilities and inabilities are innate and unchangeable.
Growth mindset is all about self-belief and attitude - and students can be taught this approach to persevere against obstacles and improve their performance in any subject.
The "I can't do this - yet" approach encourages students not to give up, particularly if they don't get something right in the first couple of attempts.
Growth mindset theory is attributed to Stanford University psychologist Carol Dweck, who argues that many of us have a fixed mindset, believing we are innately good at certain things, bad at other things, and that can't be changed, unlike growth mindset holders, who persevere regardless.
Her examples include superstar basketball player Michael Jordan, famously dropped from his high school basketball team, who then dedicated hours each day to practice and training to become one of the game's greatest.
"Understanding the research that Carol Dweck has done on growth mindset is critical to every teacher's suite of tools," says MLC School Burwood principal Lisa Moloney, who adds that the concept of growth mindset informs MLC's approach to learning.
"Having a 'fixed mindset' involves thinking that you're born to achieve at a certain level and you can't change it, as opposed to adopting the view that we can all learn and develop and become really good at things as a result of our efforts," she says.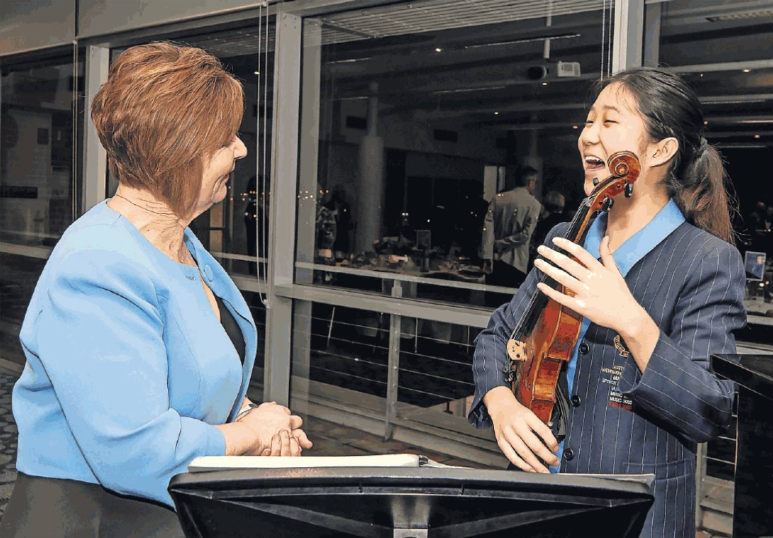 Moloney says that a growth mindset is part of the school's language around learning.
"When we meet to talk about plans for our students, we look at what we need to help them move and continue to learn and develop," she says.
"We don't ever have the approach that one aspect of a subject will be too hard for students, or that some of them aren't capable - that's not how we approach learning."
Likewise, teachers are now moving away from praising only the result of a learning exercise, instead asking students what they learned, what feedback they received and what they needed to do, to improve for next time.
"We certainly use the term growth mindset when we talk to children about what it takes in order to continue to improve," she says.
"We need to teach for a growth mindset, not about it," says James Anderson, an education consultant who runs growth mindset and learning skills workshops around Australia.
Anderson says it's up to teachers to provide an environment that embraces and enables growth in learning for their students.
"Just believing you can grow isn't enough - you also have to be taught to grow, and that's the job of the teacher."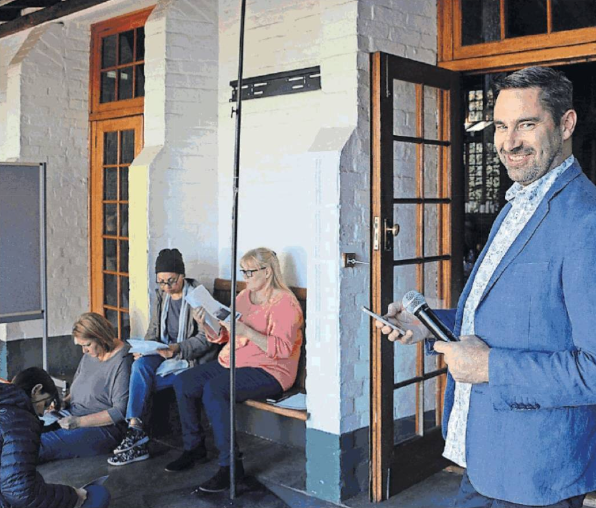 Anderson says that teachers often unconsciously send messages to students that reinforce a child's perception of their ability, such as directing all the difficult questions to one or two students, or praising struggling students for "effort" as a consolation prize for their lack of natural ability.
"Fixed or growth mindsets are not either/or, most of us fall somewhere along a continuum of belief about our abilities that we develop, often unconsciously, over a lifetime."
Munro says that when students learn strategies and have support, they can overcome obstacles and solve problems for themselves, gaining a sense of achievement.
"We integrate key learning concepts like growth mindset into our curriculum and map them to the other things that go on in the school.
'For example, just before our year 9 students spend two weeks in far north Queensland, we explore their comfort with uncertainty," she says.
Munro says that Loreto works with families to encourage students to have a growth mindset to fulfil their potential and engage with their education in a resilient way.
"When students understand that we want them to grow, and it's OK to make mistakes along the way, they become open to seeking and responding to feedback," she says.
She says that rather than deliver concepts around growth mindset to students, Loreto teachers draw attention to the students' capacity to learn and solve problems as being more critical than marks and grades.
"Having a laser focus on grades, takes the emphasis away from the learning process," she says.
"We're creating a culture in which our home and school environments work together to foster a growth mindset, where we perceive success as the process of learning and of deepening our understanding, and achievement by collaboration rather than competition."