Women are in the vanguard of Australia's intensifying efforts to combat climate change.
FRAN MOLLOY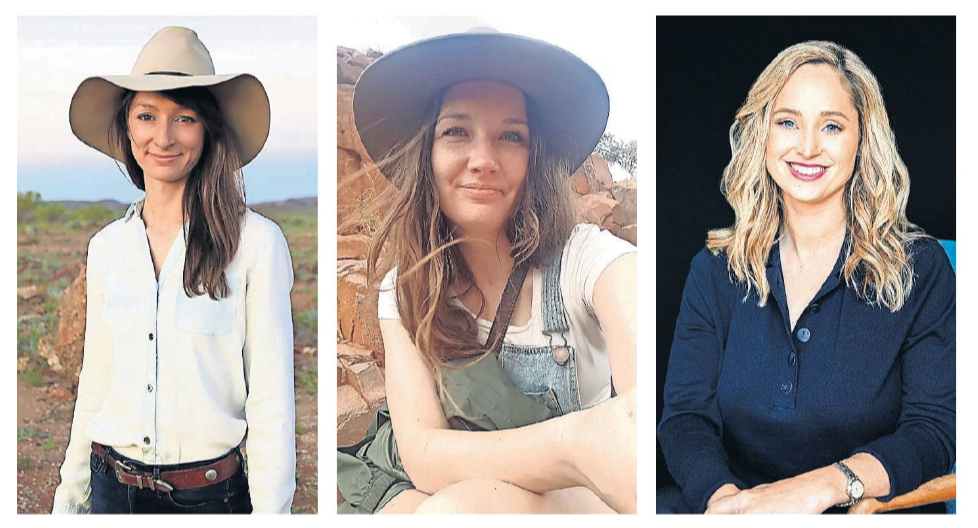 Women are on the front foot in today's climate movement, from the feisty young leaders of the School Strikes 4 Climate movement to the ''teal wave'' of climate-action independents contesting Australia's recent federal election.
"Young people are bringing urgent change to the sector, which is rapidly running out of time to prevent catastrophic climate change," says campaigner Sarah English from digital activism group GetUp, who also serves as vice-president of the Australian Conservation Foundation.
"Young people are leading the way on climate, and desperately needed in a space that's only becoming more urgent," says English, who, after campaigning to help homeless people in her home town of Perth, eventually landed a paid campaign role in a not-for-profit group.
English says that her fellow campaigners are mostly women and gender-diverse people, and most people get a paid role in the sector through experience as a volunteer.
School-strikers have inspired her. "My generation shook up campaigning with the advent of digital campaigning, and this generation is shaking it up with global protests and brave, creative actions paired with intelligent, compassionate analysis."
Campaigner and author Claire O'Rourke says a plethora of opportunities exist for people wanting a meaningful career in climate. O'Rourke worked as a journalist, then media adviser to NSW Greens MP Ian Cohen, and in the not-for-profit sector, eventually leading solar power lobby group Solar Citizens for three years, helping raise renewable energy targets.
"Climate advocacy has been one of the most emotionally intelligent, supportive and kind work cultures I've experienced," says O'Rourke, adding that many social movements in Australia still need to improve on justice, equity, diversity and inclusion.
Getting into the climate sector is as much about passion as it is about formal qualification, she adds. "Work in advocacy is vocational rather than needing professional qualifications, but there's a wide range of climate-focused careers that exist in science, tech, policy, governance and agriculture.''
Amanda McKenzie was a university student when, alarmed by inaction on climate change, she co-founded and led the Australian Youth Climate Coalition (AYCC) in 2006, then joined the Australian government's Climate Commission as communications director.
After the incoming Abbott government abolished the Australian Climate Commission, McKenzie led the crowd-funding of the independent advocacy group the Climate Council, and has been its CEO since 2013. She has noticed significant culture change in her nearly 20 years in the sector.
"People like Greta Thunberg and the school strikers changed the face of the climate sector from policy wonks, scientists and the government officials (more often men), to being a more dynamic, interesting audience," McKenzie says.
She says the Climate Council is growing as the urgency of the climate crisis accelerates. "Our challenge is getting the right people on board, at a time when people with climate expertise are in enormous demand."
Climate is a broad issue touching on every aspect of society, so a range of skills are needed.
"One of our councillors was formerly at the Department of Defence,'' McKenzie adds. ''We've got former fire chiefs, people from across not-for profit organisations, corporate and government – the climate sector is made up of a really interesting and diverse group of people."
Australia's 2017 Young Farmer of the Year, Dr Anika Molesworth, was only 12 at the start of the Millennial Drought that devastated the country around her family's farm in far-Western NSW.
"For 10 years, there was little to no rainfall across much of Australia and I watched the land just dry out and desiccate; the vegetation disappeared, the dams dried up, the dust storms became more frequent. It was shocking, and I wanted to do something," she says.
Molesworth completed a PhD in international agriculture and environmental management, then established a knowledge-sharing platform around the impacts of climate change on food systems, called Climate Wise Agriculture, and co-founded Farmers for Climate Action (where she is now deputy chair) – which has 35,000 members internationally.
"Less than 1 per cent of Australians are farmers, and there's a lot of stereotypes about the small number of people feeding the country that are completely wrong,'' she says. ''The farming community is made up of people looking after our land and our food producing systems so people don't starve.''
Molesworth says that in agriculture – and across the climate sector – there's always work to be done.
Sarah English agrees. "We need all hands on deck. The work we do today will determine the extent of climate damage – the frequency and severity of floods, fires and heatwaves, and whether or not we lose our reefs, rainforests and endangered species."