Educators are aware of the implications of ChatGPT's arrival; what now? asks Fran Molloy.
Schools faced a huge stir on returning from the summer break this year, as the artificial intelligence (AI)-powered text generating tool ChatGPT made headlines for its ability to write essays, complete homework and even ace law and medical school exams.
Education departments in every Australian state aside from South Australia have since imposed a ban on using ChatGPT in schools, following similar bans in the US, UK, France and India.
Adrian Camm, the principal of Melbourne's Westbourne Grammar School, is highly critical of education authorities for banning the use of AI. Not only are the days of technology prohibition over, he says, but with many students having access to 5G in their pockets in the near future, internet filtering in schools is becoming ineffective.
"Bans don't prepare young people for the world we live in," Camm says. "Why would we be actively seeking to disadvantage some students and further entrench inequality when others have access to AI-driven technology?"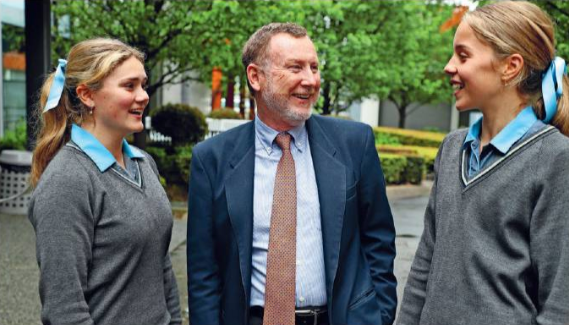 Camm says Westbourne Grammar ran workshops for staff at the start of the school year; teachers now use AI to enhance learning outcomes and he's already seeing innovative approaches emerge.
"We're using tools like ChatGPT to teach students how to ask good questions, to use the tool as a research assistant, to reverse-engineer essays, to critique AI-produced writing, to look for bias, to assess pieces of writing produced by AI, to have an AI then assess this assessment, and then compare and contrast," he says.
"Other AI tools we are using for learning include the generation of deep fakes, producing content in the persona of famous individuals, creative exploration of AI-generated music and art, and there's so much more to be done."
Camm says the explosion of interest in AI since the launch of ChatGPT has forced schools to revisit existential questions, such as what it means to be human.
"AI is now upending the narrative that there are things that humans can do that technology can't," he says.
Later this year, Westbourne Grammar will launch an AI academy, giving students from age 13 opportunities to learn from industry experts and explore the workings of AI.
And while many schools revert to in-class assessments in the short term, assessment will need to change to reflect the notion that, increasingly, it won't be about what you know, but what you can do with what you know, Camm says.
RIGOROUS DESIGN
At Sydney's Queenwood School for Girls, principal Elizabeth Stone says that while AI tools have been on the school's radar for some time, the speed at which ChatGPT gained traction took many by surprise.
"There doesn't seem much point in attempting to ban ChatGPT, but I think a bit of circumspection is appropriate – we're not about to incorporate it into every lesson," Stone says.
"Our goal is to sustain focused, high-quality teaching, rather than going off-piste with some shiny new thing before we're confident about how it's going to improve learning."
Rebecca Birch, Queenwood's director of research and practice, says ChatGPT immediately raised questions around cheating and how students might use AI in assessments.
"Our existing policies are clear: plagiarism and academic dishonesty is about presenting someone else's work as your own, so if ChatGPT or other forms of AI are used without acknowledgement by students, this would fall foul of our existing policies," Birch says.
Subsequent versions of ChatGPT and other AI tools will become more powerful, she adds, yet most assessments can be rigorously designed.
"In many classes, we incorporate drafts into the process of assessment, so we see how it's coming along; we include viva voce or oral tests, so that students have to defend their argument – and teachers can very quickly see whether or not a student understands what they have apparently written."
INTELLECT AND INGENUITY
Robert Marshall, researcher-in-residence at St Catherine's School, Toorak, says education departments banning ChatGPT in public schools shows "a knee-jerk reaction based on lack of understanding".
"It's a pointless exercise to try and ban technology," he says, noting that as soon as schools adopt bans or plagiarism-detection tools, students will seek ways to evade them.
"AI software, including large language models like ChatGPT, is only going to get more sophisticated and, yes, it presents challenges for educators, but it also presents amazing opportunities."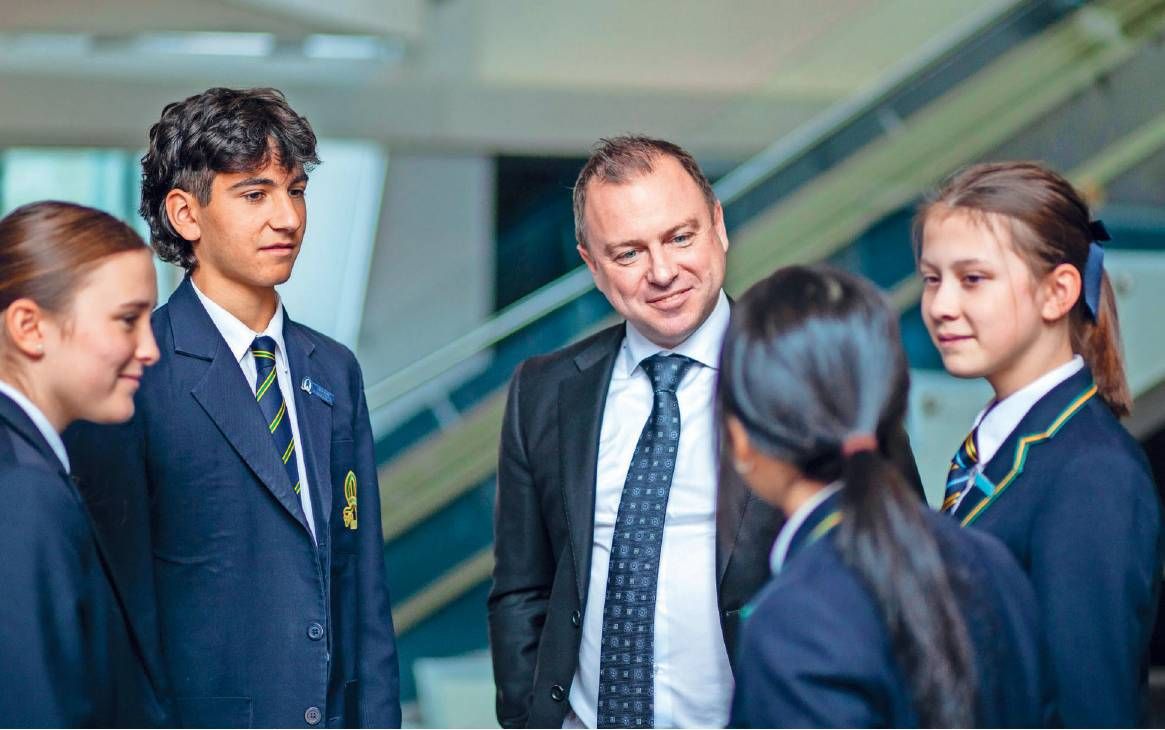 St Catherine's has hosted workshops for teachers to share ways of incorporating AI tools into classrooms, and teachers are being encouraged to trial the technology.
Some teachers may use ChatGPT to write essays specifically intended to be critiqued by students. Time saved by teachers in writing tasks is then applied to more sophisticated in-class analysis, he adds.
"Teachers will combine their intellect, ingenuity and creativity to help students learn to use these new technologies in beneficial ways. ChatGPT is just another tool that we have available to us as educators, which can be appropriate sometimes and, other times, you put the technology aside and you hand-write an in-class essay."