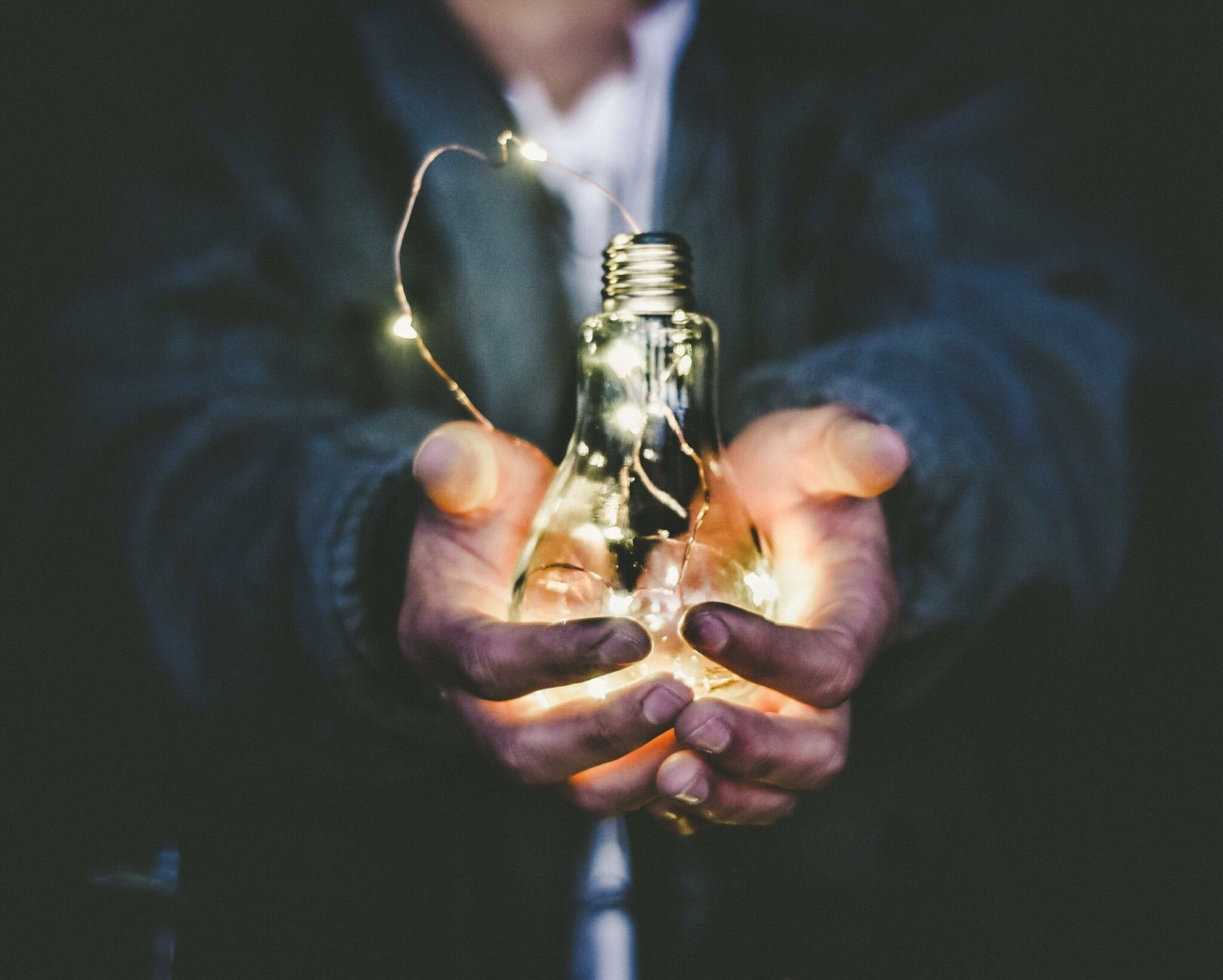 Everyone wants to innovate these days, don't they? We've got incubators, accelerators, R&D teams, Consultants, Chief Innovation offices, Innovation Catalysts, and Change agents just to name a few. Yet a survey from McKinseys showed that 94% of employees were unhappy with their companies innovation.
So, what's going wrong? Well in fairness, after the year we've had it's not surprising that innovation is sitting way down the business priority list. Many employees are grappling with how to manage a hybrid workplace, minimising risks as we move out of a pandemic, still saving cash and some are still bunkering down with the uncertain future. Hardly the time to be thinking about new stuff, right?
But that's exactly what businesses need to be doing. Having a leadership team that can spot the changing customer needs, can find the new opportunities, and quickly adapt to the changes, stand to fare well, particularly in the current climate. If that business has staff who are not only onboard but leading the way in seeking and exploiting these opportunities, then nothing can stand in their way. The truth is, standing still just won't cut it anymore. It's time to innovate.
What is Innovation?
Innovation as a term has come about largely thanks to advancing technology. Our workplace ideology revolves around dynamism. Constant movement and adaption at pace are considered good for business. The exponential growth of digital,the gig economy, and Industry 4.) have made sure innovation is here to stay.
Remember, innovation is not just inventing new things. Innovation and invention are two very different things. To invent something is to create something completely new, but innovation doesn't necessarily mean starting from scratch.
Innovation is a process of developing something that solves a problem, adds value, and that you and your team can execute well. It's generally acknowledged to be best achieved when there is a methodology in place, and the processes are all supporting the cause.
The Department for Work and Pensions has an interesting example of innovation, developed within its workplace. To encourage internal innovation, they launched a gamification platform. The purpose of the project was to stimulate innovation by rewarding users who submitted ideas that could improve working practises. The project generated 1400 new ideas for the department
So, does that mean there is a link between engaged employees and innovation?
You bet there is, and here's more.
Airbnb changed its HR Officer function into a Chief Employee Experience Officer function. They then created a culture that aligned closely to the values of their workforce, largely Millennials, putting employee experience at the centre of their workplace. By the way Airbnb rank #1 in Glassdoor's "Best Places to Work" recent list. Coincidence? We think not.
Consider too, Gallup data collected from 82,000 workplaces in 73 countries that showed a 20% higher productivity rate for organisations in the top quartile for employee engagement.
Another major long-term study, looked at companies that had cultures that encouraged and appreciated their employees and customers Their revenues grew 682 over the long term.
There are plenty of other examples that link engaged employees and innovation. The other way to look at it is, what happens if employees are disengaged?
Just look up the study by The Engagement Institute who researched the costs of disengagement found that disengaged employees cost companies up to- $500 billion. Per.Year.
What Then , Is Employee Engagement?
And how does it differ for employee experience?
In basic terms, if employee experience is the input, then engagement is the output. In recent years, the term 'employee experience' has been developed, which encompass everything your employees think, feels, and believes in, around their employment. It's about how your workplace impacts their physical, mental, and emotional well-being.
The sense of belonging and well-being your employees have, directly correlates to how happy they are at work and therefore, how much they are prepared to show up and deliver for you and the business- that's engagement.
How Do You Link Engagement To Innovation?
If you're serious about leveraging employee engagement to maximise your innovation, you must think about it as creating and setting your company culture. It takes time and planning, but the results speak for themselves.
Here are our top tips to get you thinking about linking your employee's engagement to your innovation
1. Articulate Your Culture.
First off you need to need to design and communicate a culture that will mobilise your people to execute your innovation plan as you grow. It starts with vision, values, and behaviours, and moves into working practices.
Once you're clear on these things, you need to think about embedding them in your day-to-day business.
2. Develop Your Leadership
Leaders will need to own innovation. They need to coach and encourage others, communicate regularly, and acknowledge that they don't have all the answers. Managers will be the ones driving the day-to-day innovation, and they need support too. Keep in regular contact with them, share changes and updates to your strategies, and share your expectations clearly. Your people will be there to contribute, ask questions and create amazing ideas.
To have a positive aligned culture with an innovation focus, an organisation needs strong, effective leadership with a defined sense of purpose. Culture change to innovation may not always be driven by the CEO and the leadership team, and certainly, culture needs to be embedded right through an organisation, but the behaviours and actions displayed by the people at the top are visible to all who work there, therefore they match the desired culture. Walking the talk is necessary to keep the culture alive.
3. Harness your talent
It's important to remember that not everyone will be a natural innovator, but everyone has different talents and has unique parts to play. Even so, everyone can participate equally in a culture of innovation. You can harness your teams strength to help them contribute, add value, and drive growth. As a leader, you will want to make sure your people know that innovation is core to their jobs, not an addition to their workload.
Lots of companies have made the mistake of approaching innovation and continuous improvement as an 'add-on'. Some companies have offered rewards and bonuses based on innovation. You will want to praise and acknowledge people's contributions, but your business-wide approach is what will drive change.
Enlisting your employees to live and breathe your culture of innovation is your best way to embed your culture and happens partly through the mechanism of employee experience. Planning a positive employee experience will ensure greater employee satisfaction levels, productivity, performance, and wellbeing. It will also enhance your employer brand and facilitate the attraction and retention of the most talented people.
4..Create A Culture of Inclusion Recruit For Diversity.
In the early days of business, or when companies have a small number of staff, it's easy and implicit to make hires. There's an unspoken understanding of the culture, and it's easy to know those values and behaviours that fit. However,when teams grow quickly, companies can become more relaxed in their criteria for hiring new employees, or less clear on the attributes they are hiring against unless there is a clearly articulated culture in place.
Think about a few key things . Does your company culture support innovation? Do you have a culture of inclusivity? Would your employees want to refer candidates? Create a supportive, environment that nurtures and engages talent, and you're much more likely to see valuable employee referrals.
How Culture Consultancy Can HelpCreating cultures of innovation with strong employee engagement and positive employee wellbeing is a key requirement of every leader and manager and Culture Consultancy can help.
Culture change requires people to be encouraged, challenged, and appropriately stretched out of their comfort zones at milestone moments, but all in a mentally safe and supportive way, with high levels of trust. Doing it well will allow everyone to play to their strengths, make their maximum contribution, build confidence, and grow within their role and careers.
Any change or transformation project requires a clear vision of the future but articulated in a way that enables your people impacted by the change to both to understand it and emotionally engage with it. The Culture Consultancy team helps bring clarity of vision to change programmes and then express it in a compelling and engaging way for the huge diversity of people within your business.
Using our 4E's Principles of Human Change – Educate, Engage, Empower and Enable – we also shape the change journey for the various groups/categories of your people, all with the objective of aligning and engaging everyone with the transformation.
Most change initiatives will impact the work practices, behaviours, and dynamics of your individuals, teams, and departments. Many transformations will require a refreshed definition of expected behaviours. Our methods and tools equip managers and teams to identify the impact areas, establish and prioritise the changes that need to be made to support the new world, then enable them to make the necessary changes in line with the overall change implementation, hence creating ownership of the new world by your people, rather than imposing the change on them.
With so many major change and transformation projects having a significant impact on your people, how they are lead and managed through the change journey will also have a huge influence on how successfully the change lands with your people, and hence how well it is implemented. We upskill leaders and managers in how to successfully lead the change and support them with regular forums during implementation to ensure managers can keep things on track, despite the regular twists, turns, and unexpected challenges that are inevitably experienced through the change journey.
We have three objectives to our support:
Lead and support people on the change journey.
Effectively implement and embed the desired changes.
Upskill your people so they have greater capability, not just for the immediate change agenda but for future changes as well
To talk to us about any of our culture tools and systems to help you create a robust culture that drives innovation, get in touch.
Call us on + 44 (0) 208 088 2228 or email human@cultureconsultancy.com