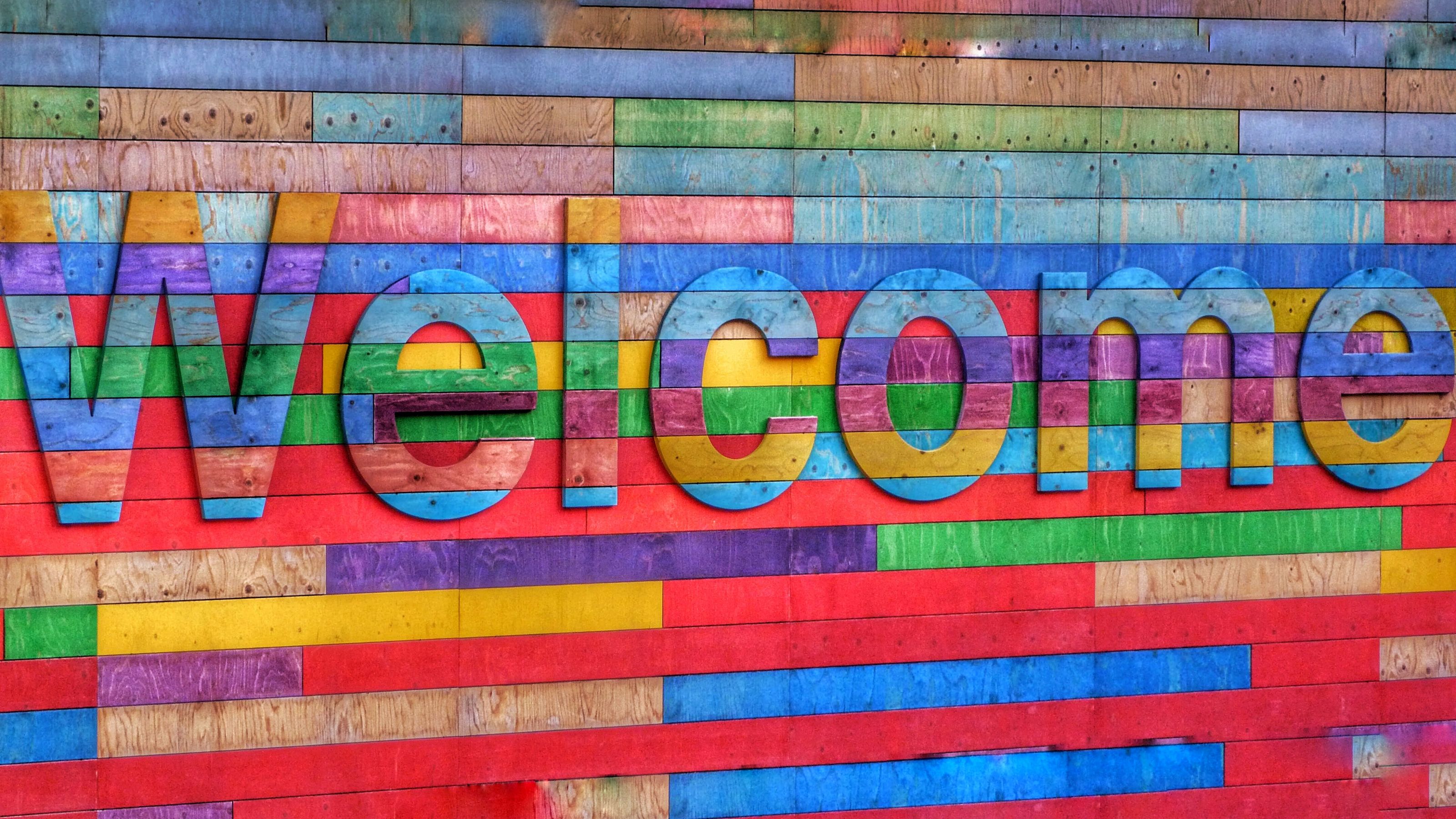 When talking about workplace culture, the terms diversity and inclusion are almost always discussed as a pair, as if they are two sides of the one coin. Have you noticed though, how diversity has become a catch-all term for everything related to not just diversity, but inclusion and equality too? We rarely consider inclusion on its own terms or discuss how it alone impacts business. If you were asked to explain what separates inclusion from diversity, would you really know?
So, What Exactly is Inclusion?
Diversity isn't the same as inclusion. If diversity is the "what", then inclusion is the "how." In business, diversity focuses on the makeup of your workforce, including demographics such as gender, ethnicity, age, and sexual orientation.
Inclusion is all about creating a culture that welcomes and includes each employee and everything that they are a culture that enables your diversity to thrive.
Diversity is having a culture that values uniqueness: people of different backgrounds, cultures, genders, and races. Inclusion means inviting these diverse groups to take part in company life by focusing on how their contributions, presence, and perspectives are valued and integrated into your business.
If inclusion is the hand, then diversity is the glove. The two can't really exist without the other. Diversity has to live and thrive somewhere, and an inclusive workplace is the best place to make it so.
It's important start with inclusion though, rather that diversity. There is no point working on your diversity without first building a culture of inclusion. For example, hiring for diversity without first creating an inclusive environment sets you up for failure. Instead, foster a culture of inclusion first, before hiring for diversity.
The Impact Of Inclusion On Business.
There are many well-established studies that talk about how diversity makes for a better, more robust workplace. There are only a few studies that have looked specifically at inclusion, and the effect it can have on your business.
This is surprising because when you look at the results of the few inclusion surveys, the results are stark. For example, a recent Deloitte Australia study proved that more inclusive teams outperform their peers by 80% in team-based assessments.
That's right, eighty percent.
Their survey found that when employees think their organisation is committed to diversity and they feel included, employees reported a lift in their ability to innovate, respond positively to customers and collaborate.
A different Deloitte USA study showed that when millennials work in an inclusive culture, they report above-average levels of engagement, empowerment, and authenticity. Don't forget that by 2025 millennials are predicted to make up 75% of the workforce. Suddenly, the enabling power of inclusion starts to become clear.
If you're looking for further proof, apply these same principles to businesses that pull inclusion right through their culture and into their products. Consider pop idol Rhianna. Famous for her music, but did you know 82% of this billionaire's wealth comes from her beauty brand Fenty Beauty? Rhianna positioned her whole product range around inclusion, with an 'everyone is welcome here' positioning. In fact, the health and beauty sectors have been some of the first to embed inclusion into their brand culture and products. Think of Dove's Real Beauty campaign with their inclusive messages around body image and Sport England's This Girl Can campaign around inclusion in sport and wellness.
It's not surprising then that many businesses in the health sector have inclusion-centric cultures. Johnson and Johnson have focused heavily on creating inclusive workplaces. They created employee resource groups, mentoring programmes, and a 'Diversity University', a web platform that helps employees to understand the benefits of working collaboratively.
They have a Chief Diversity officer also who reports directly to the CEO and Chairman, and this is really the key point. This means that the J&J culture values diversity and inclusion from the top team all the way through the business. Not surprising then that they have been recognised for their work, being one of only two companies that have been on the Working Mother 100 Best list for the past 28 years.
How Do I Create A Culture Of Inclusion?
If you think about inclusion as a set of metrics you need to achieve, or a measurement at a single point in time, or even just a policy, then you are way off the mark. You are reducing inclusion to a process that's disconnected from your culture, not a human experience that should be at the heart of it.
Strip away the jargon and the management theory for a moment and think about inclusion.
Really, it just requires the understanding of one simple fact:
Belonging is the basis of everything.
Think about your own experience. If you are working for an organisation and don't feel appreciated, accepted, or don't feel that there is a place for you, you will lack a sense of belonging.
Pretty soon you'll be feeling miserable, and one of two things will happen. Most likely you'll leave. But if you don't leave, you'll almost certainly 'cloak'. Cloaking is where we adopt the language and behaviours or those around us, in order to fit in. For many women in male-dominated businesses, cloaking means becoming invisible entirely. Either way, It's the opposite of authenticity and it's exhausting for the employee who's doing it.
Creating an inclusive culture is not particularly difficult, but it does require a mindful acknowledgment and focus. Here are a few of our tips for making your culture more inclusive:
1.Build inclusion into your business culture from the start.
The first and most critical step is to understand the inclusion is not an arm's length concept or a bolt-on activity. Inclusion needs to be a fundamental part of your culture, one that is deeply embedded in your organisational culture from the very start.
2. Recognise Unconscious Bias.
Look at the representation from the bottom to the top of your business. Look at how many women there are. Now, consider ages, genders, and race. Is there an imbalance anywhere? If there is, then it's likely that you have some unconscious bias at work. Unconscious bias means that people in your organisation may not be being included equally, because they may not be being seen equally. Most organisations have some form of unconditional bias in play. It's important to accept the truth of it and build strategies to address it.
3. Build Leadership Capability.
A recent study by Gartner showed that only 31% of employees agree that their leaders promote an inclusive team environment. The same study showed that only 36% of diversity and inclusion leaders report that their organization has been effective at D&I initiatives.
These statistics are worrying because leadership is the lynchpin to creating inclusive cultures. Your top team needs to proactively create a safe team environment where all employees participate and bring their true self. Leaders should embrace the input of employees whose backgrounds or expertise differ, and foster collaboration among a range of staff. Facilitating constructive arguments, is a tricky but valuable skill, as are giving actionable feedback, and acting upon the advice of a range of employees.
Listening is a much-underrated skill set in the business, particularly so for leaders. Work on active listening, not just for the big and noisy feedback, but tune in to the nuance too. You might find gold in the whisperings.
4. Drive Inclusion Through Employees Experience.
The sense of belonging and well being your employees have directly correlates to how happy they are at work and therefore how much they are prepared to show up and deliver for you and the business.
In recent years, the term Employee Experience has developed, which encompass everything your employees think, feel, and believe in their employment. It's more than staff engagement, it's about how your workplace impacts their physical, mental, and emotional well-being. Building an employee's experience with inclusion at the heart of it, is a great way to drive the beginnings of a strong and long-lasting, organisational culture.
Starting The Journey To Inclusion
If you are ready to put the inclusion into your diversity and inclusion, we've got a great plan of action. Following these guidelines will set you up for success.
1.Assess Your Culture
The first step to prepare for the future is to do an assessment of your organisational culture. An assessment will help you understand the strength and weaknesses of your current culture help you identify what you want to keep and what you need to ditch and set a benchmark for where you are and where you want to be.
2.Develop Your Employee's Experience
A culture of diversity, inclusion, and well-being needs to be an integrated component of your culture and not a standalone. It has to become a part of every organisation, a 'must have' not a 'like to have'. Employee wellbeing, both mental and physical, are a priority focus for employees right now. Giving employees the tools and resources to do their job, providing clear and mutually agreed performance expectations, and creating an environment that brings out the best in everyone is key.
3.Invest in Leadership training
To create a culture of inclusion requires next-generation leadership. Next-generation leadership is where leaders understand that they need to embrace intelligence, collaboration, and adaptability to deliver strategic innovation which will solve genuine problems, add real value to customers, and drive growth.
Along the way, leaders must be prepared to sweep aside traditional boundaries, in their place promoting innovative methodologies including collaboration, empowerment, and flatter, more interwoven and interactive structures.
How Culture Consultancy Can Help
Culture Consultancy offer everything from ED&I strategies through to front line staff training, as well as technology and tools, so you integrate your ED&I proposition into your culture, enabling you to harness the talent (current or future) of your people and fuel your organisations' success.
Learning objectives:
Determine what prevents a company from being equitable.
Explain the importance of storytelling.
Construct how an interview process should work that would enable you to hire diverse talent.
Describe the purpose of listening to employees.
Determine the factors for choosing DIBs role models in a company.
Assessing Your Culture.
Using the Culture Consultancy Organisation Culture AssessmentTM will allow you to understand the way things are currently done and identify what is supporting your strategy and growth as well as highlighting potential internal misalignment or culture blockers that are impacting business performance.
The assessment can be completed by the whole company or just within a division, department, or large team.
There are many ways in which the insight from the Culture Consultancy Organisation Culture AssessmentTM can be used, including:
* Identifying existing attributes which are helping performance, and those which are hindering.
* Assessing how well the organisation is aligned for delivering against your strategy or transformation (new or existing).
* Identifying immediate untapped performance improvement opportunities.
* Understanding variances across the organisation so you can focus attention on the right areas in order to gain full cultural alignment.
* Demonstrating progress to stakeholders, including shareholders, regulators, the media.
* Identifying mismatches with 3rd party providers which may be impacting your service and/or commercials.
* Providing a baseline measurement for future alignment or change, hence providing you with an ongoing tool for guiding the required culture.
Developing Your New Culture
Once you've assessed your culture, you need to design the one you want, keeping the good things and weeding out the less helpful attributes. Culture Consultancy can help with our tailored approach.
Our 3-stage methodology consists of:
Insight
We gain a full understanding of your current culture- what makes you tick. We highlight what's working well and you should therefore keep and build on, as well as uncovering the attributes that are holding back performance or will prevent your strategy from being realised. We also identify untapped existing performance potential.
Design
We design the culture that will effectively mobilise your people to execute on your strategy or business transformation. For some companies it's about growth, innovation, digital and customer experience, for others it's about employee experience, wellbeing, diversity, and inclusion. Whatever the desired focus, we help you design the right Purpose, Vision, Values, Behaviours, and Working Practices to get the results you want.
Embed
In order to make the new design 'stick', you need to fully embed it. We do this using our 4Es Human Change Principles™ of Educate, Engage, Empower and Enable, which uses a combination of effective internal communications, behavioural change techniques, organisational design, and talent management tactics to develop and implement a roadmap that will fully embed the culture in an agile but robust way.
We can also provide overall culture programme leadership, support, and challenge to both assure delivery to time, cost, and quality and to provide input on specific re-designs e.g., behaviours frameworks, internal communications, process changes.
To talk to us about any of our culture tools and systems to help you create a culture of inclusion, get in touch.