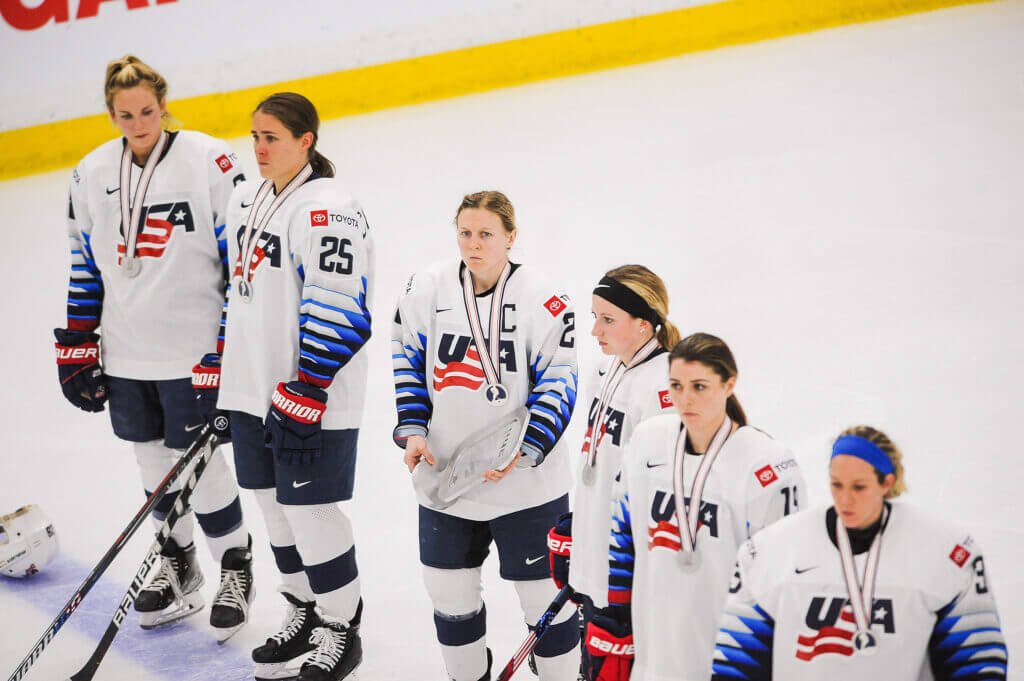 For the first time in nearly 10 years, the United States lost a gold medal game in the IIHF Women's World Championship. Thus, their gold medal streak ends at five. With the win Tuesday night, Canada took the lead for all-time world championship wins with 11 total.
The United States jumped out to an early 2-0 first period lead off the stick of Alex Carpenter but gave up two unanswered goals in the second. The U.S. and Canada battled it out throughout the third to no avail. Once again a United States vs. Canada gold medal game was headed to overtime. Unlike in 2019 when the U.S. defeated Finland in a shootout, this extra time would be decided by three-on-three play.
In a nutshell, the new overtime is a power play and penalty kill on steroids. Both sides have lots of open ice to work with on offense, which means both teams also have endless ice to cover on defense.
"It's an interesting development. The change in the rules I think is a positive one. I think most people would rather see it decided by play on the ice vs. a shootout. But the key to three-on-three is just possession and trying to take advantage of your possession and trying to keep it and gain some odd person situations," head coach Joel Johnson said postgame.
The U.S. team is known for being physical, powerful and speedy on the ice. What it lacked in the 2021 women's worlds was using those assets to convert with the player advantage.
"We had a couple chances to go and then got one at the end with somebody that got the puck on their stick who's a pretty good goal scorer and took advantage," Johnson said.
That scorer was none other than Canada captain Marie Philip-Poulin. Tuesday's breakaway was her