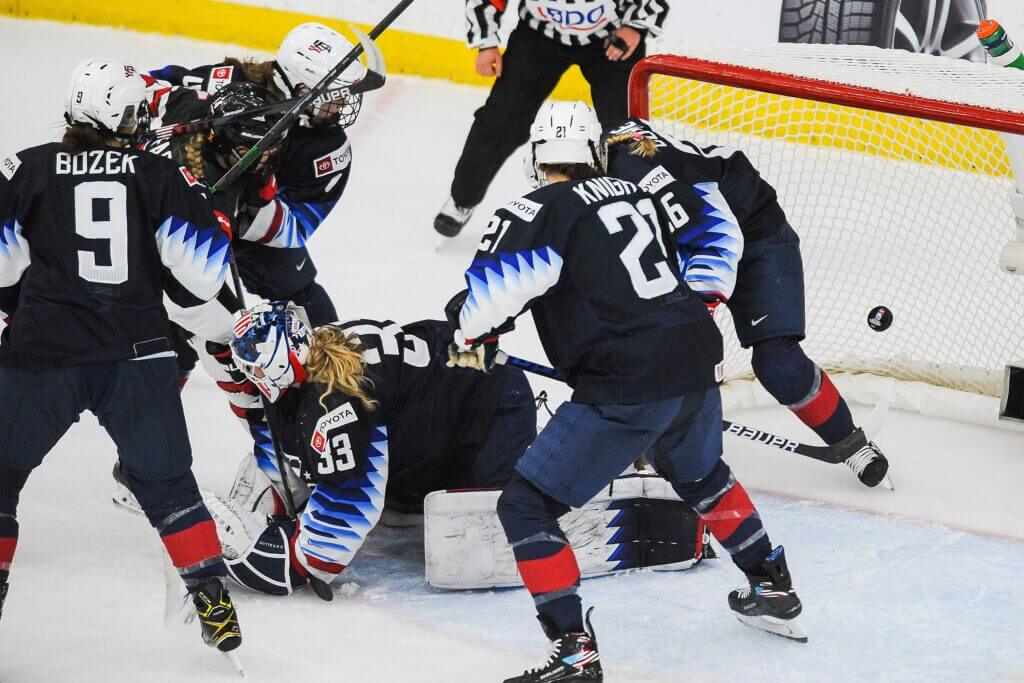 You wouldn't know the United States was the defending World and Olympic champions after the first period of its match against Canada on Thursday night.
"We had a slow start," said USA captain Kendall Coyne Schofield after the 5-1 loss to Canada to close out the preliminary round of the 2021 IIHF World Championship in Calgary, Alberta. "We got away from our game. In fact, we never played our game. I think that's what went wrong."
Canada, playing without Marie-Philip Poulin because of injury, dominated puck possession and peppered 15 shots on U.S goaltender Alex Cavallini for two goals in the first frame.
Both North American teams entered the game undefeated in Group A, and the United States had yet to concede a goal until Canadian forward Melodie Daoust was left unmarked in the slot. Jocelyne Laroque's shot from the blue line careened right to Daoust, who slammed the puck past Cavallini to give Canada a 1-0 lead.
Renata Fast got the second goal at the 13:50 mark, and it would be all Canada needed to secure the win, but that wasn't all. Halfway through the second period, Canada doubled its goal total and U.S. head coach Joel Johnson made a goalie change. Cavallini faced 20 total shots and let in four goals before making way for Nicole Hensley. Sarah Nurse later sniped a short-handed goal in the second period to provide Canada with its fifth and final goal.
"Canada played really well and I give most of the credit to them. By the time we generated any positive play, the game was kind of out of reach. We're going to go back and try and fix what we can do, because we are better than what we showed tonight," Johnson said.
The U.