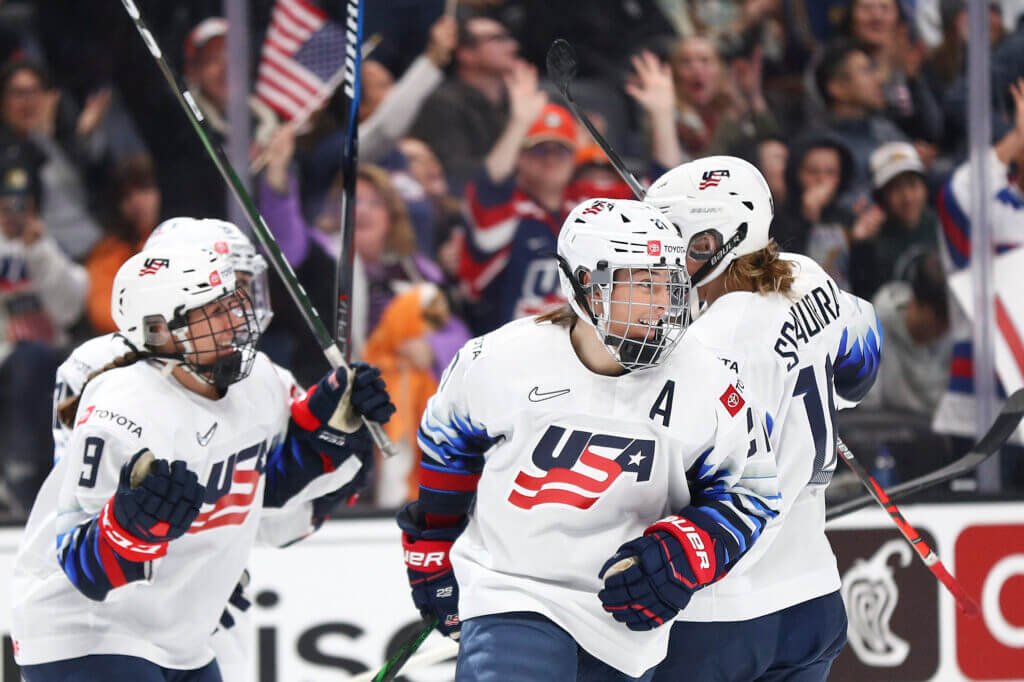 The United States enters the 2021 IIHF Women's World Championship as the reigning champions and favorites to win gold in Calgary. Finland will be hungry to avenge the gold that almost was in 2019 women's worlds. Finland was forced to abandon its celebration after Petra Nieminen's overtime goal was waived off. Instead, the United States celebrated an overtime shootout and a fifth consecutive world title. Canada is looking to bounce back after winning bronze in 2019, the first time they hadn't won at least silver at a major tournament.
Before we all but give the U.S gold before the puck drops on Friday, let's review the latest roster and top storylines ahead of the first international women's hockey tournament since April 2019.
The road to worlds was long and winding
The 2020 worlds, slated for Halifax, got canceled due to the pandemic. The IIHF announced Canada would be permitted to host the 2021 worlds, but eventually, that tournament was also postponed.
Organizers opted to push back the 2021 worlds to August and relocate to Calgary. Since the spring, USA Hockey has named a new head coach, refined its roster and Olympic residency pool, and signed a new one-year contract with the women's senior team.
With just over six months before the official start of the Olympic Games in Beijing, there is a lot more than a sixth consecutive gold medal on the line for the U.S. Let's start with the player pool.
The roster
There have been some changes since the 2020 worlds roster was announced. Two-way player Kacey Bellamy announced her retirement on May 18.