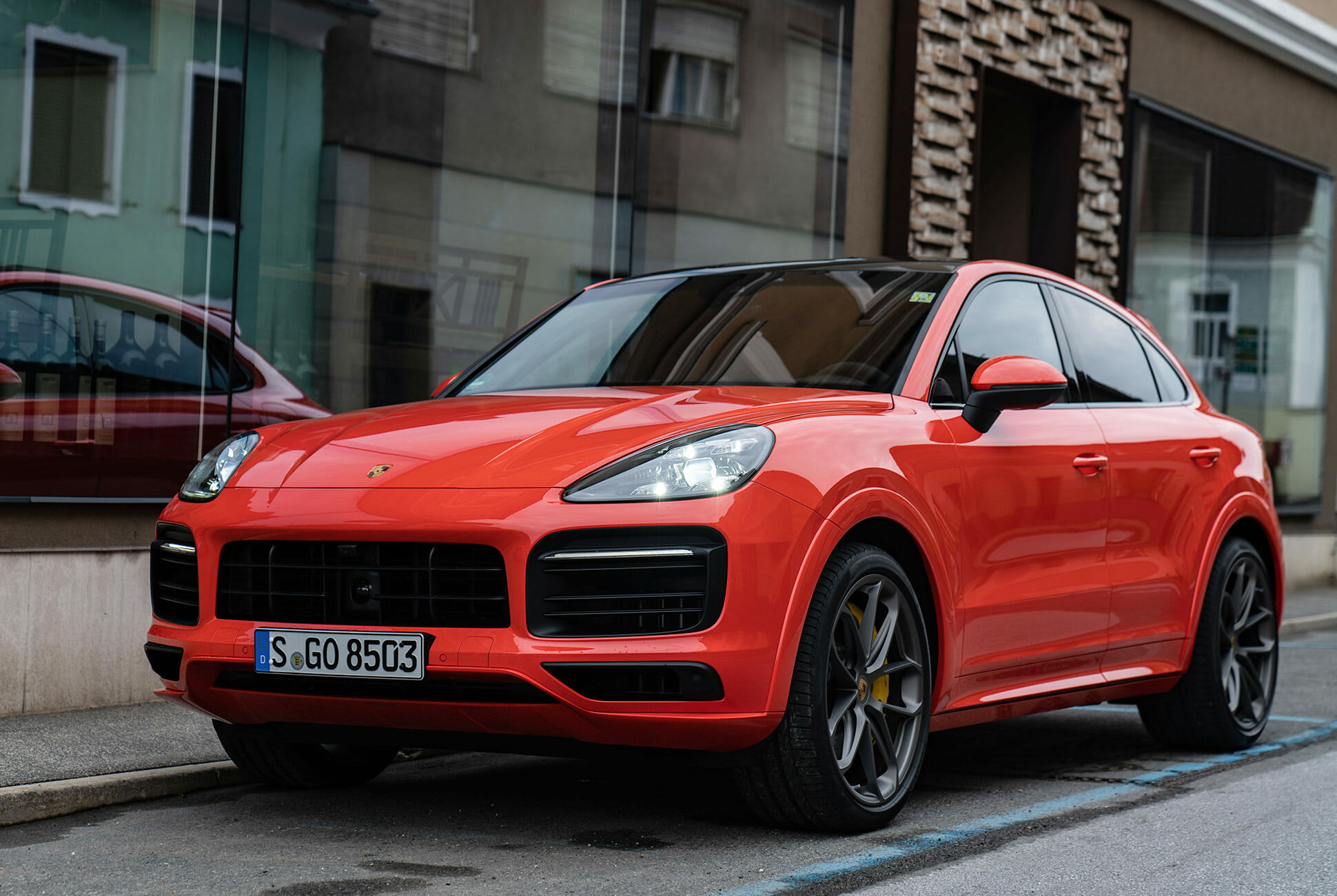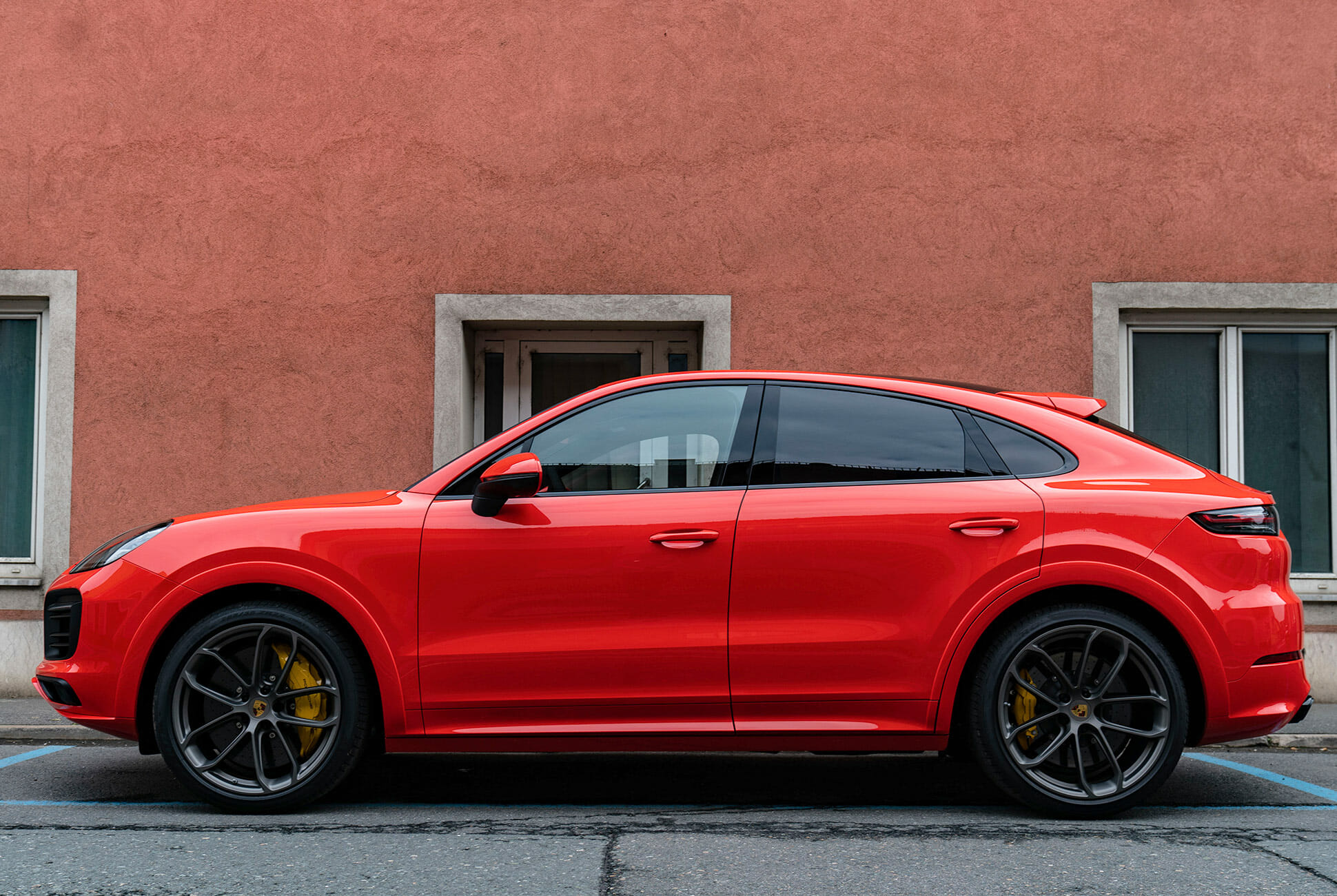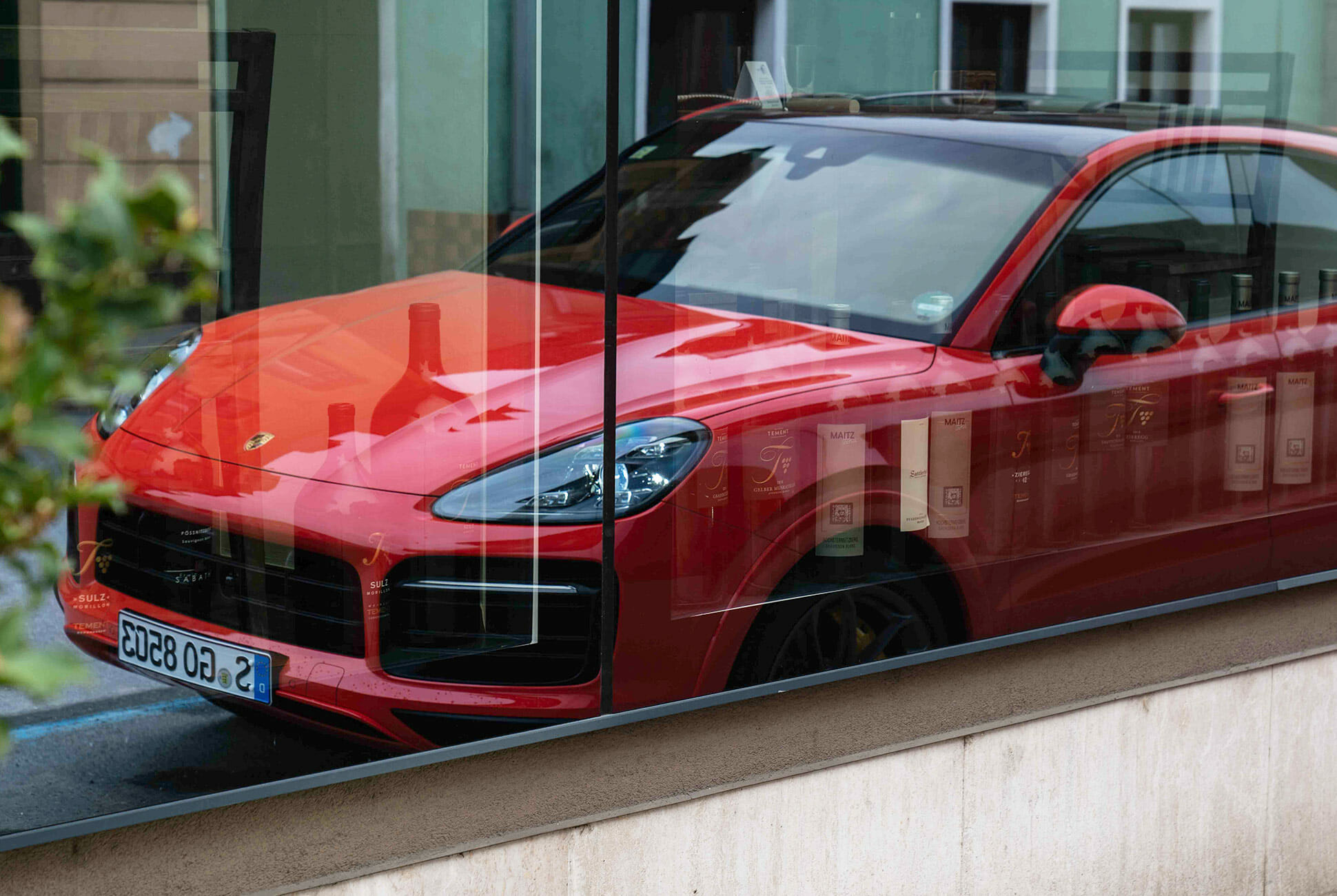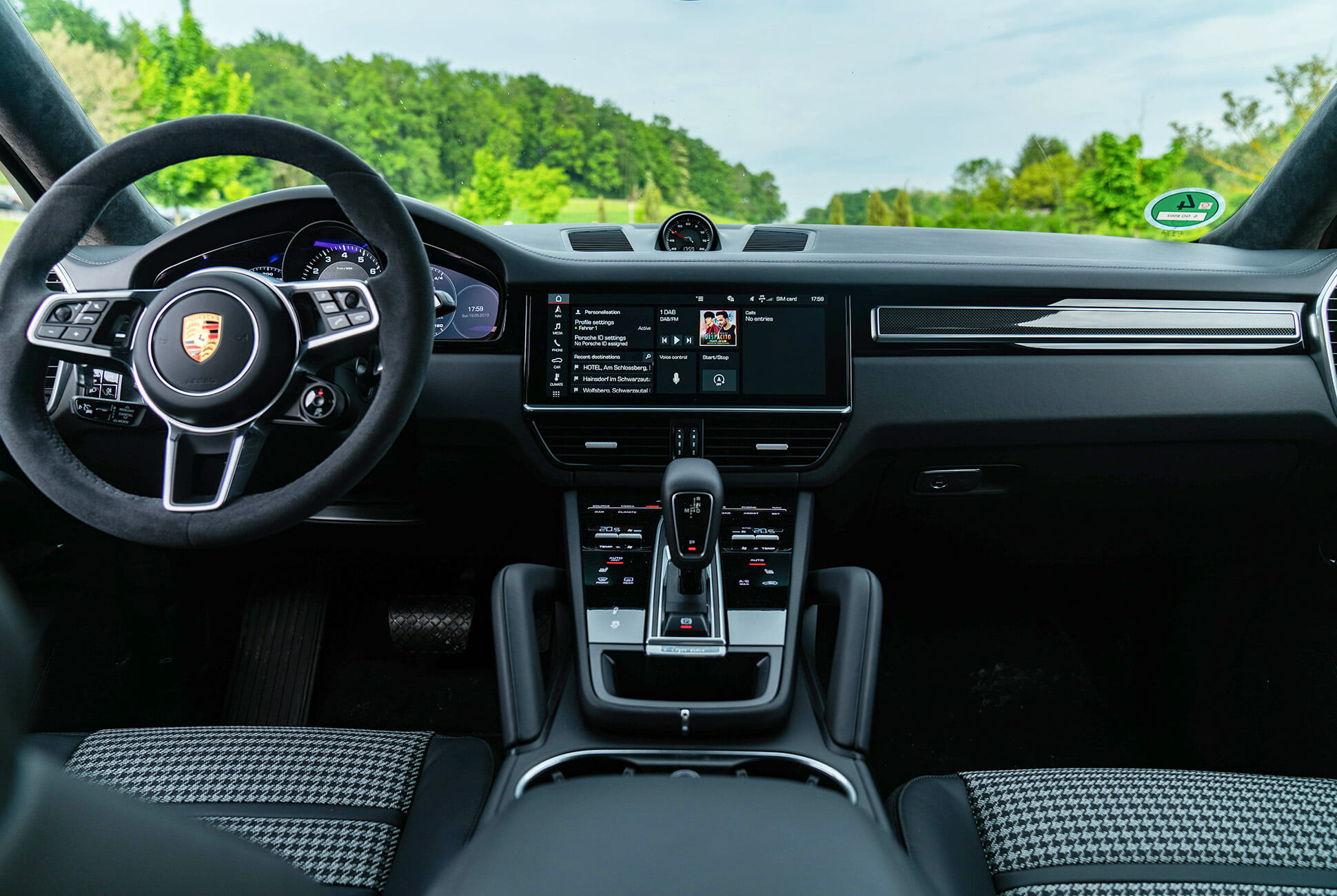 a pepper by any other name would taste just as hot
The coupe-ification of the automotive world continues — or perhaps more precisely, the bastardization of the word "coupe" continues. Carmakers now gleefully offer four-door sedans and SUVs that have had their backsides tidied up in pursuit of sportier styling. Some are awkward (BMW X6), others are triumphs (Audi A7).
Add to the latter category the Porsche Cayenne Coupe, a smartly coiffed, less-stuffy alternative to the otherwise excellent Cayenne. Wonder all you want about whether it's actually a coupe, because it doesn't matter: The tribe has spoken, and four-doors can now be coupes, too. What really matters is that buyers have additional options to choose from with relatively little extra hassle for assembly line workers.
The Good: The designers went into overdrive to infuse the Coupe with enough distinction to make the effort worthwhile, without compromising space and utility or making the vehicle look too weird. The roofline at the rear is about an inch lower, and the entire backside about an equal distance wider. Inside, the rear seats sit more than an inch lower, giving back the headroom for the second-row passengers that the coupe-cut took away. The final product is sleek and well proportioned — and every version retains the Porsche-worthy handling dynamics of conventional Cayennes.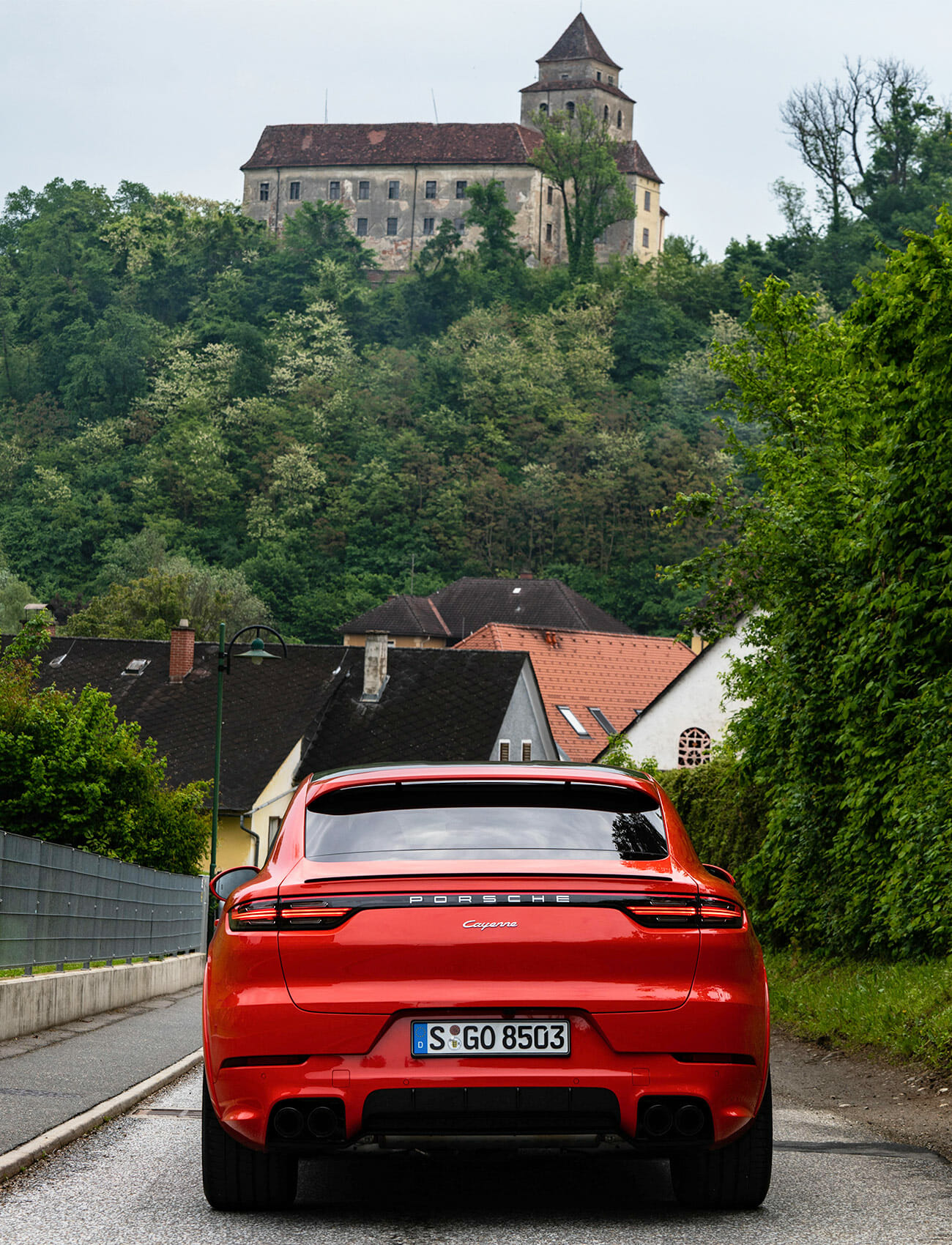 Who It's For: Porsche buyers are a picky lot, hence the proliferation of often modestly differentiated versions within each model line, (There are, at the moment, 28 different 911's you can buy.) This one is for Porsche enthusiasts who want a slightly sportier look — and feel, given a few key weight-reduction and aerodynamic enhancements — than those drawn to the more squarish Cayenne. Sure, it's a highly nuanced distinction, but one Porsche readily satisfies with relative ease.
Watch Out For: Options escalation. The base model starts at $75,300, and it quickly goes up from there. The Lightweight Sport Package, which includes a sweet carbon fiber roof and 22-inch wheels, costs a hefty $14,400. The Performance Package, with adaptive air suspension and rear-wheel-steering, among other things, adds $4,900 to the final tally. Adaptive cruise control is two grand, and the soft-close doors are another $780. Many other options will see your relatively-reasonable $75K leap into six figures. In fact, the maxed-out Turbo model can soar $40,000 past its $130,100 starting point.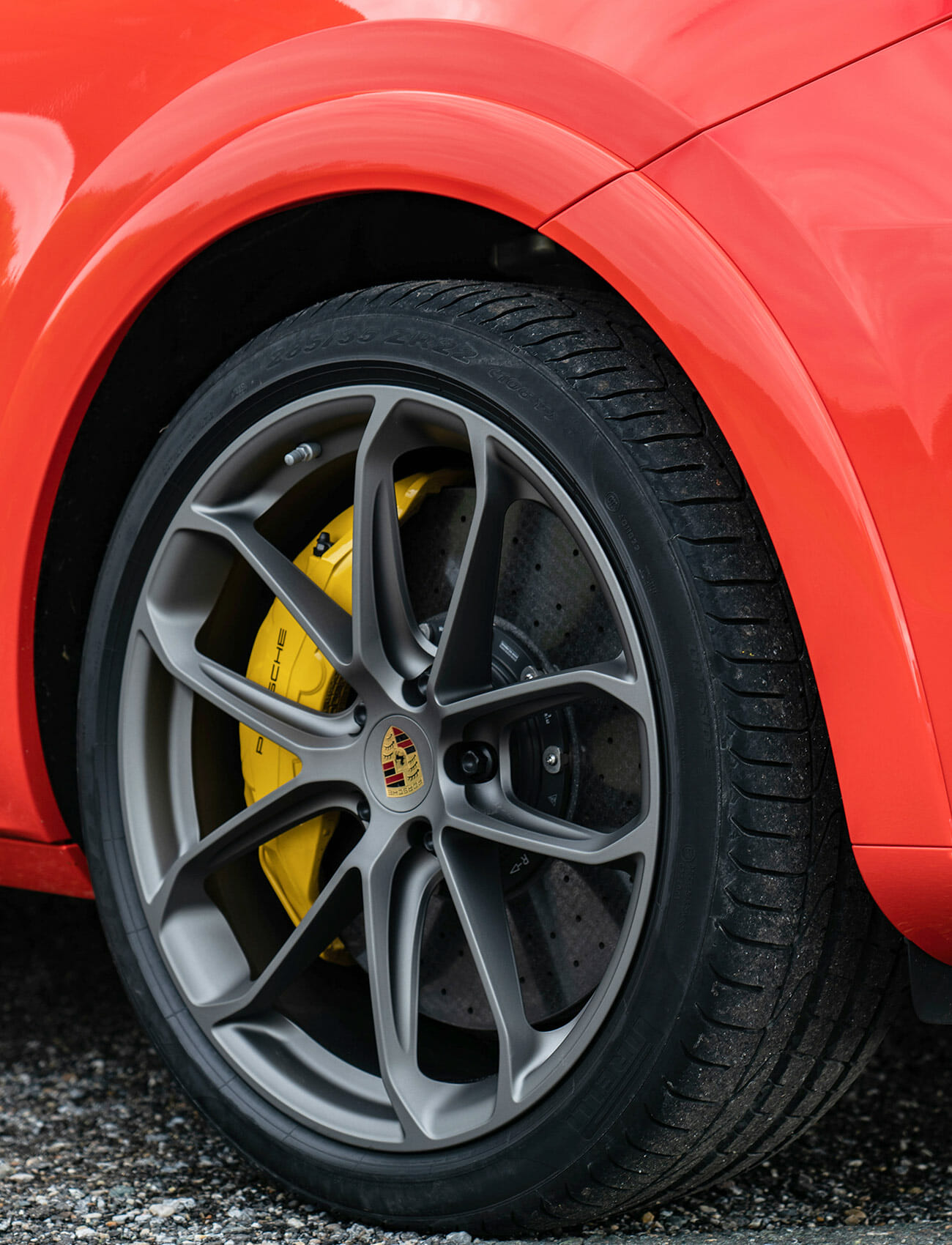 Alternatives: The two key SUV coupes to give a gander to are the BMW X6 and the Mercedes-Benz GLE Coupe. Both are more pronounced versions of the coupe conversion, and thus, a bit more polarizing. The Cayenne Coupe, however, feels the most naturalistic of the three from a looks standpoint — and therefore, is the better bet.
Review: Let's be clear up front: There are minimal performance changes between the coupe models and the conventional Cayennes. The base, Coupe S and Coupe Turbo models carry over the same engines, suspension, and overall mechanicals as their counterparts. These include a 335-horsepower 3.0-liter turbocharged V6 in the base model, generating a 0-60 time of 5.7 seconds; a 434-hp 2.9-liter twin-turbo V6 in the S trim, good for 4.7 seconds to 60; and a 4.0-liter twin-turbo V8 in the Turbo model that will blast you to 60 in just 3.7 seconds.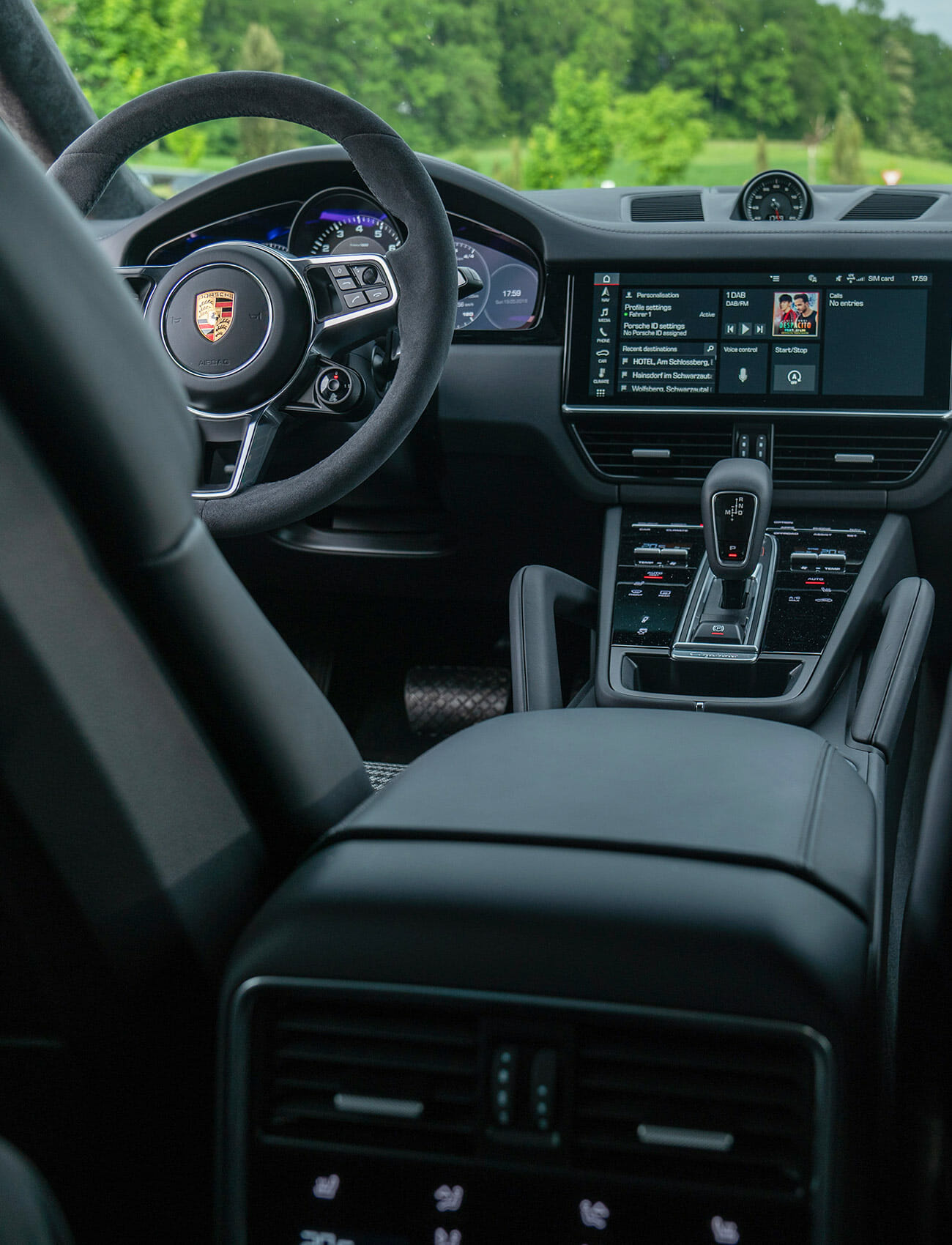 The equally adept handling and performance revealed itself on a drive around Graz, Austria, featuring some sensationally smooth and challenging roads that the Coupes made quick work of. Though the mechanicals are the same as the two-box version, there are some tweaks that nevertheless enhanced the ride. The Coupe comes with an active rear spoiler that can extend by 5.3 inches above 56 mph, to increase rear downforce. There's also a lightweighting option that replaces the standard panoramic glass moonroof with a carbon fiber roof, and 22-inch aluminum wheels that are each 4.4 pounds lighter than conventional alloy ones. The total weight savings on the Coupe: up to 48 pounds. It may not seem like much in a 5,000-pound car, but it does make a difference, both in the unsprung weight of the wheels and since dropping weight from the roof also has the effect of lowering the center of gravity, thereby enhancing cornering ability. These are very much the higher-performing Cayenne models.
They're also now the best-looking. Designers can easily stumble when making derivations of existing models, but that didn't happen here. The Coupe feels truly complete and correct, and very much its own distinct entity. It's neither a hasty afterthought ginned up by the marketing department nor a compromise for those who must endure the profile alterations from the back seat. The car feels right and looks right; in fact, it has the effect of making the conventional Cayenne look like the slightly bloated afterthought.
As far as which models the Coupe-curious should gravitate to, the S is the one to get. The Turbo is an order of magnitude faster and louder and gnarlier, but it's also wildly expensive. Choose that if your personality really warrants it, of course, but the S model feels nearly as great in the turns, has its own special growl, and it will hold pace with no complaint and a far more modest fuel economy price.
You can keep the final price (relatively) reasonable by avoiding the pricier options, including the Lightweight Sport Package — which on the Turbo model costs nearly $12,000 — the adaptive cruise control ($2,000) and the ceramic composite brakes ($5,580). Unless you make frequent visits to the track, the performance add-ons aren't truly necessary. The core models are splendid enough.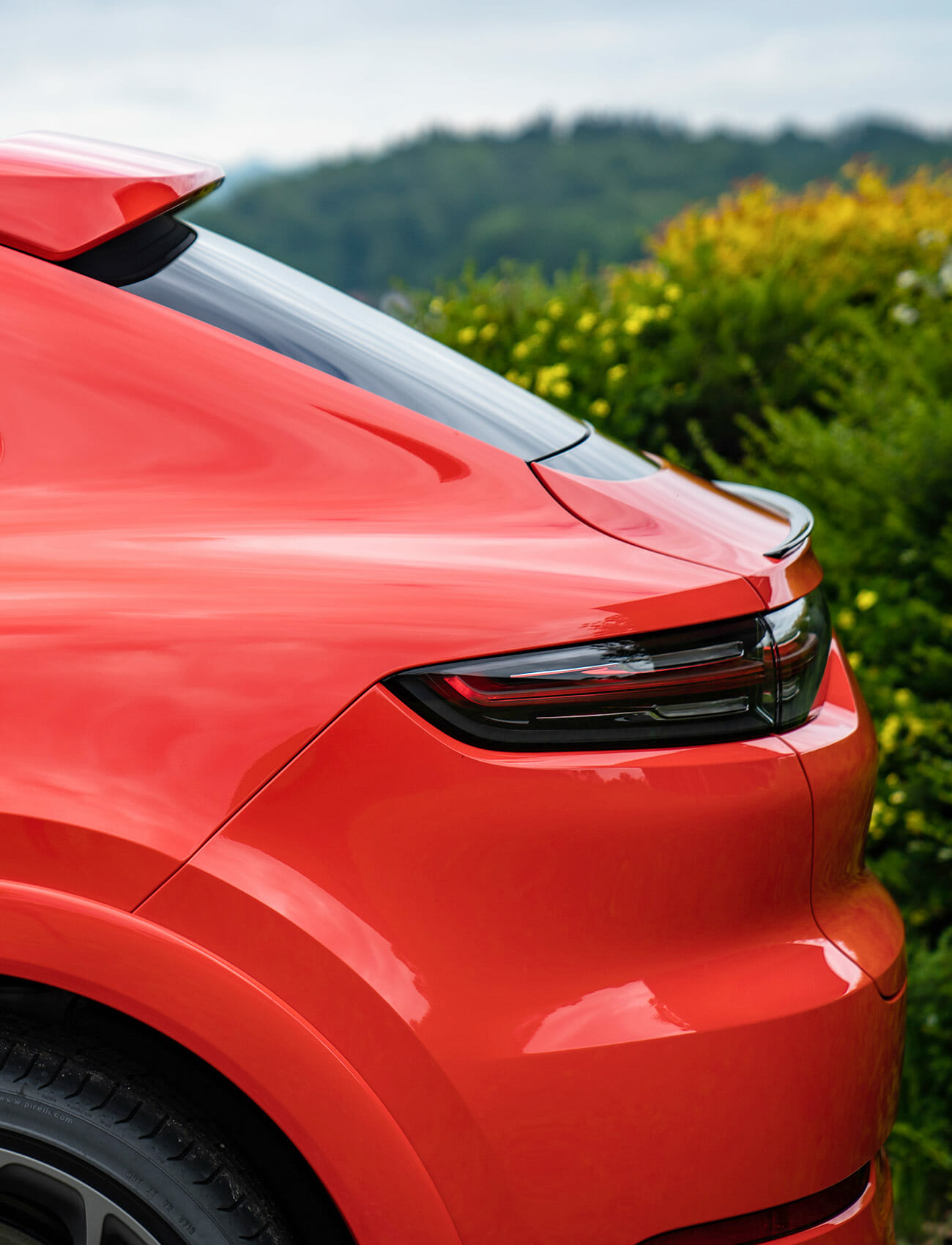 Having said that, I have a bit of a thing for soft-close doors. To me, they're the purest signifier of modern automotive luxury, in the same way that — if you'll forgive the analogy — soft-close toilet seats are now the standard by which I judge luxury hotels. Both are well worth the extra coin, and once you've gotten used to them, slamming doors (and seats) suddenly becomes intolerably déclassé. So cough up that $780 for those, and enjoy the ride that much more.
Verdict: Porsche could have easily half-assed the Cayenne Coupe, slicing a little off the back and calling it a day. But the carmaker doesn't do things by half-measures, even when it comes to asses. The newest member of the company's crossover family is its own beast, one that can stand on its own with pride. That's partly a tribute to the goodness of the basic Cayenne — but it's also yet another testament to Porsche's ever-present pursuit of making the best car possible even for the lofty prices they command. Porsche hasn't made bad cars in a long time; the Cayenne Coupe won't be the one to snap that streak.
What Others Are Saying:
• "Even with a modest $10,000 increase over the standard Cayenne, the Cayenne Coupe could entice buyers with its sleek styling and performance chops. It looks great and is far less outlandish than its competitors. It performs well, too, if not better than the standard crossover on which it's based. And with minor tweaks, like a wider rear track and generously styled rear, and options like Houndstooth seats and a carbon-fiber roof, there's enough reason for you to finally get that Coupe you've always wanted." — JEFF PEREZ, MOTOR1
• "Is it a coupe? Is it a coupe-like SUV? Is it a fastback? We could quibble over semantics until the 2020 Cayenne Coupe enters the realm of classic cars without agreeing on a definite answer. What's certain is that, whatever you choose to refer to it as, it's a logical evolution of the Cayenne that makes zero effort to hide its sporty genes. Significantly, it lives up to the badge on its nose with tech features that are smart and useful without being intrusive, a build quality that borders on flawless, and, of course, a price tag to match." — STEVEN EWING, ROADSHOW
• "So, why buy a Cayenne Coupe over the more functional, less expensive version? Maybe you prefer its design, or perhaps you really want those houndstooth seats (you do). I can't really fault anyone for choosing the Coupe over a standard Cayenne when it's fundamentally the same car. It's attractive, comfortable and goes like hell. Call it a Coupe or just call it a Cayenne. Either way, it's damn good." — MIKE MONTICELLO, CONSUMER REPORTS
2020 Porsche Cayenne Turbo Coupe Specs
Powertrain: Twin-turbocharged 4.0-liter V8, eight-speed automatic, all-wheel-drive
Horsepower: 541
Torque: 567 pound-feet
0-60 MPH: 3.7 seconds
Top Speed: 177 mph
Porsche hosted us and provided this product for review.
Read More Gear Patrol Reviews
Hot takes and in-depth reviews on noteworthy, relevant and interesting products. Read the Story
Note: Purchasing products through our links may earn us a portion of the sale, which supports our editorial team's mission. Learn more here.
By submitting your email, you agree to our Terms and Privacy Policy to receive email correspondence from us.