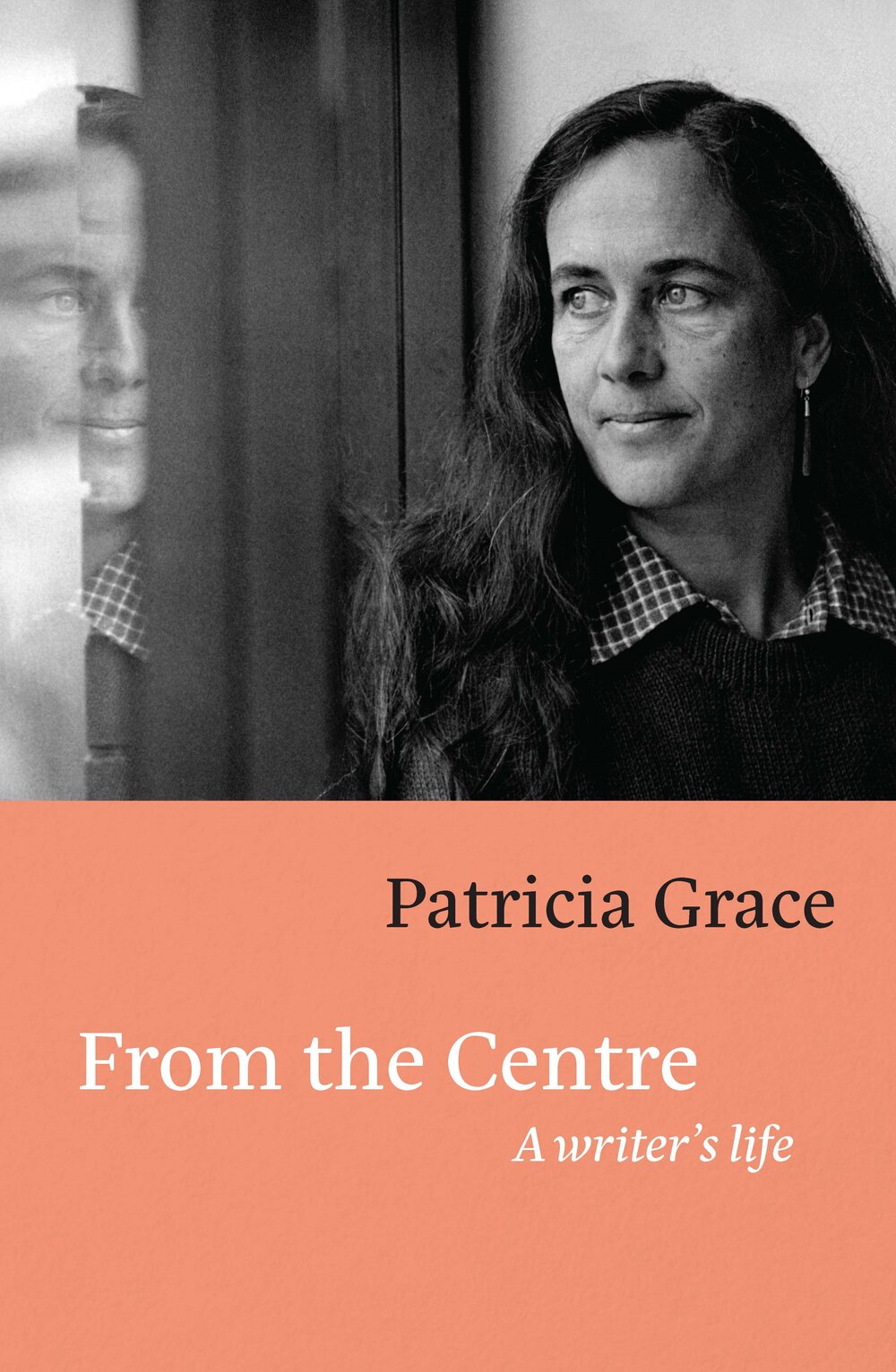 I've always viewed Patricia Grace as a kind of oracle. I have wondered how she remained steadfast all those years. Long before it was fashionable to be anti-racist, she was calling out questionable children's books for depicting harmful stereotypes. She demanded story sovereignty from the beginning, refusing to put a glossary of kupu Māori in her books because she didn't want to suggest that we were foreign in our own land. "Land back" - the mic drop refrain of the new generation of activists - could have been coined by her in the 70s.
From the Centre, the new memoir by Patricia Grace, relays a lifetime of doing things her own way. The picture that emerges is of a quietly determined, subversive and nuanced thinker. Someone who, as a teenager, refused to sit as a model for a Māori Madonna for a favourite art teacher because it didn't feel right. On more prosaic religious matters, she was similarly unimpressed, "Every so often the missionaries would arrive in the parish to shout and storm about sin, hellfire and damnation. I didn't like them at all."
This is a book which can be read many ways. It is the curated memories of a beloved wahine Māori who readers will enjoy getting close to. She is a master of understatement when talking about loved ones, "I saw Dick coming towards me, also in a hurry, also alone. We stopped and talked. He asked me to go to the movies with him, and I agreed. He has been the man in my life ever since." In one wry anecdote, we are treated to the image of this 80-year-old national treasure taking flight in stork position at yoga, relying on the broad feet inherited from her grandmother. The delicate rendering of landscapes, especially around her house and her ancestral land at Hongoeka, north of Wellington, transport you to the place where she is most at home.
It is the story of a woman. Almost every woman's memoir will have a section about men being inappropriately intimidating and using power to dominate women. In her case it was a priest, a leering parishioner, strangers harassing her in the streets, on crowded trams and buses. Grace relays the terrible confusion of these experiences when they occur within the sanctuary of her faith and the depression that they induced for her. "What was it about me that was attracting certain behaviours in others. What was it about me that was noticeable to certain people who recognised some inherent wrong in me?"
The memoir is also an insight into the creative process of a celebrated writer. She says that she writes for herself, and for anyone who will read her, with one caveat, "If Māori readers did not relate to my writing, or if they rejected it, I would not do it."
Writing Māori characters in Māori contexts has been her driving ambition, nurtured throughout a teaching career where she saw firsthand the missed opportunities to show children images of themselves in writing. She is bold, unafraid to do what is right for her and her stories, "I have not had contracts with publishers until a work has been accepted for publication, and so have never had deadlines. This has been my preference - to take all the time I've needed, and to keep the option open as to whether, in the end, I wanted a work to be published or not."
For me, it was a history lesson dressed in memory. The writer Reni Eddo-Lodge said once that, "Faced with a collective forgetting, we must fight to remember." There is so much about our recent history which has been obscured and the testimony of someone who was there strips the forgetting away.
The callous and casual racism directed at Grace and her whānau is relayed in a steely monotone. From using the family's Pākehā name to rent houses because renting to Māori was something landlords could decide not to do, and bank loans were not available to Māori, or women. She suffers from disillusionment from a young age as she becomes aware of the way that members of her Pākehā family disrespect her father because he is Māori, and the way the education system did the same to her contemporaries and later, her students.
I winced, thinking of my struggles with wetereo when she says, "When my children began at secondary school which had Māori language on the timetable, they learned that some of their friends had been advised by their primary teachers not to take it because it had 'no grammar'!" There is the horrible but unifying experience of being Māori during Labour's foreshore and seabed legislative betrayal, felt deeply by Grace's iwi who could demonstrate uninterrupted customary rights from the 1820s.
The fight to remember is also about calling to those who made a difference. If you consider the history of New Zealand writing, it is both frightening and inspiring how influential the Spiral collective has been. This is the group who published Keri Hulme's The Bone People and J.C. Sturm's The House of the Talking Cat, among other brilliant works which were unable to find support elsewhere. A group of women from the collective published Grace's famous children's story The Kuia and the Spider. From the time this book was published, Grace always insisted on reo Māori versions of her children's books. It was similarly important to learn about Phoebe Meikle, a former teacher who published stories by Māori and Pacific writers, so that all students could read stories they could relate to. As Grace describes working through initial drafts for the film adaptation of Cousins with visionary documentary maker Merata Mita, the collective power of Māori creative forces becomes apparent. It is a political act to remember that these are people who made a difference.
It has been difficult to convince some about the truth of our history in this country. The burden of proof falls on the dispossessed. "Did you really get beaten for speaking your language? Surely not." Or, once it is proven that people did get beaten for speaking the Indigenous language, you're asked, "but how many people really got beaten, just a few, probably? How much of your land was really taken?" In this memoir you witness the slow, bittersweet reclamation of te reo Māori me ōna tikanga from a time when our culture was in desperate peril through the eyes of someone who has lived it. With Grace there is no distance between us, no shallow interpretation and we recognise that, in learning history, it matters who is telling the story.
Patricia Grace will speak with Emma Espiner alongside Anahera Gildea and essa may ranapiri at the Auckland Writers Festival this month in a free session called Tino Rangatiratanga in Publishing
Reviewed by Emma Espiner

Emma Espiner (Ngāti Tukorehe, Ngāti Porou) is an award-winning writer. She works as a doctor at Middlemore Hospital and hosts Getting Better, a RNZ/NZ on Air podcast about Māori health equity. Emma's writing features at The Guardian, Newsroom, Stuff, The Spinoff and The New Zealand Herald https://authory.com/EmmaEspiner Tweets @emmawehipeihana