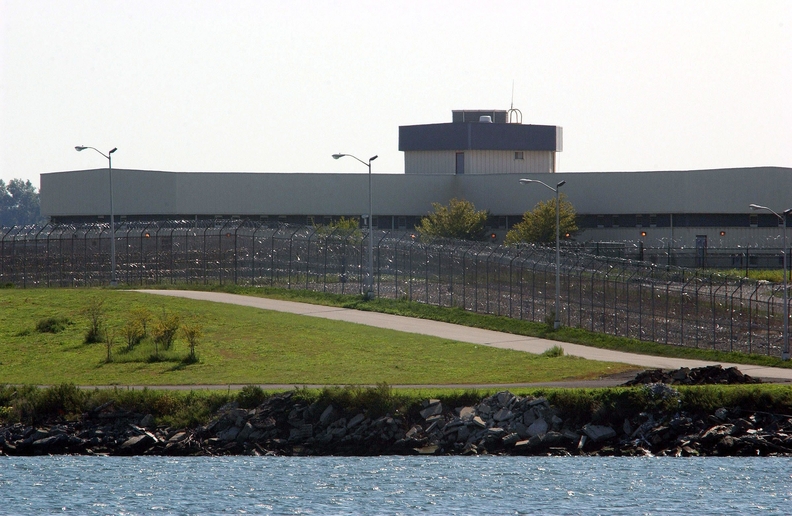 Rarely does a swath of land half the size of Central Park become available as a blank canvas on which to add a section to New York's skyline, but the closure of the jails at Rikers Island by 2026 presents exactly that.
Rikers Island should be boldly redeveloped as a smart city––a new intelligent island built to promote urban innovation and the delivery of government services and, in turn, improve the quality of life for all New Yorkers for decades to come.
A smart city built on Rikers Island would provide the testing grounds for pioneering new urban planning and technology more efficiently and within an environment engineered for experimentation. New housing for 30,000 to 65,000 residents—nearly 80 city blocks—could be built using leading-edge technologies that integrate architecture, design and software.
Streets could be reconfigured for alternative modes of transportation, and smart-city infrastructure could be embedded into the built environment for waste, energy, buildings and transportation. Trash would be hidden underground in smart containers; streets would be divided for light rail, scooters and pedestrians, and reconfigured according to time of day and foot traffic.
Data would be safely collected from the built environment and would be predictive and responsive to weather changes, emergencies and traffic. Residents would live with the expectation of change as urban evangelists.
Think the city-as-a-startup. Here the city could develop the processes and feedback mechanisms to quickly test pilot programs and deploy at scale to the public at large.
Agencies and policymakers would leapfrog regulatory or deployment hurdles. ​​​​​​​Toronto's recently greenlighted Quayside community, a smart city to be engineered on 12 acres led by Alphabet's Sidewalk Labs, serves as an example for how cities of the future might develop laboratories of urban innovation within special districts designed for it. The yet-to-be-built ​​​​​​​waterfront neighborhood offers a master plan and new approach to how digital, physical, social and policy innovations can address affordability, sustainability and mobility.
No matter what is developed on Rikers Island, soil remediation and land treatment will be required for ​​​​​​​nearly three-quarters of the island that was built on unstable landfill. Note the ​​​​​​​crumbling prison buildings and trace measurements of methane.
If we are to build from the ground up, there is no reason to make any proposal mutually exclusive. A smart city could, in fact, include a renewable energy plant or even city facilities on parts of the island closer to the airport with building height limitations or where the sound from planes wouldn't impact residents. The capital costs could be offset using tax increment financing, an urban planning tool to capture future tax revenue for infrastructure and renewal improvements.
With so much of the city's quality of life in degradation—traffic and trash as omnipresent as ever—and with the mounting demands of future population growth on the city's resources, the need for efficient and effective responses to urban issues to safeguard New Yorkers' welfare grows precariously higher.
It won't be this mayor or governor—and perhaps not even the next—who determines what's to be done with this ill-famed island, but it is, undoubtedly, a consequential opportunity to consider the smartest solution which, in this case, isn't just one but many that can be incubated on an East River island.
Emil Skandul is the founder and principal of Capitol Foundry, a digital innovation firm. He previously worked in economic development.