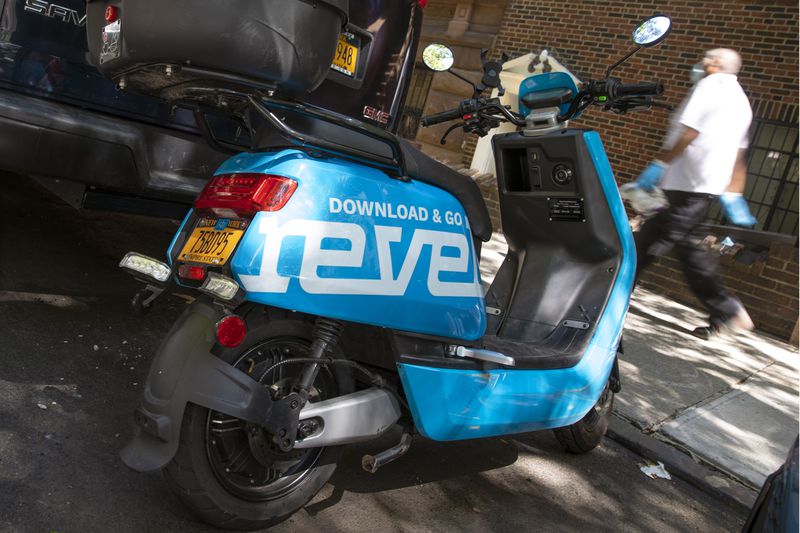 After two years and more than three million safe rides on Revels — New York's only rideshare electric mopeds — two riders were victims of tragically fatal accidents in the span of a few days. The scooter company has agreed to turn off the ignition and cease operations indefinitely.
The shutdown, encouraged by the city, isn't just a speed bump for the future Revel, but an unwanted off-ramp for new alternative transportation modes, including mopeds, e-scooters and biking.
Revel debuted quietly two years ago in Astoria and Williamsburg, turning a trip that would normally take one hour via three trains into a 15-minute trip between the two neighborhoods. As the pandemic unfolded, New Yorkers avoided the subway and buses, wary of COVID-19. They took to the streets on bikes and mopeds — Revels.
The company aimed to solve a "last mile problem," but in reality they have become all-mile solutions as first-, middle- and last-mile transportation alternatives. They expanded rapidly to meet demand, increasing their fleet to 3,000 mopeds and broadening their service area to Manhattan, the Bronx and deeper pockets of Brooklyn and Queens to enable hospital and frontline employees to get to work.
Mpre than 55,000 New Yorkers have depended on the service, with the average user taking 22 trips over seven months. But as moped usage increases, safety — both for riders and others — is a chief concern.
The data so far reassures us of how safe Revel actually is. According to a recently released report by the company, the average speed on a Revel is 12.3 mph — far below the max speed of 30 mph. Only 155 incidents were reported from July to December 2019, mostly a result of the rider learning curve. Compare that to the same nine-month period within Revel's service area, where 23,913 vehicular incidents involved 40,752 cars or trucks according to NYC Open Data Motor Vehicle Collision.
While Revels are Class B motorized vehicles, classified as mopeds that don't require a specialized motorcycle license, Revel must require video-based or in-person training to educate riders. Just as multi-hour driver safety courses are offered online for drivers, education can be combined with exams.
The company should ensure helmets are being worn through sensors. It can also create reporting tools to allow others to report reckless riders and make the mopeds brightly colored to increase visibility.
Yet ultimately making roads safer will require asking more of automobile drivers. Drivers and car culture haven't adapted to Vespas or mopeds sharing the road, resulting in a streetscape where all vehicles compete for space. A city such as Milan, known for its buzzing Vespas, has produced a car culture where drivers and two-wheeled vehicles share the road. It's this driver awareness that needs to be encouraged in New York City. Nearly half of all reported Revel incidents are the fault of third-parties on the road.
The real threat to operators, after all, are the cars that tailgate, the minivans that overtake their lane, and the trucks that endanger bike, scooter and moped operators in intersections. The hazards of reckless cars have existed for pedestrians, cyclists, and mopeds alike. One clear step that would protect the lives of those using micromobility options would be requiring the state to recertify driver licenses every five years and provide updated online education to ensure drivers are aware that they share the road with motorcycles, bikes, scooters and mopeds.
Micromobility is the future of transportation in urban areas. Getting mopeds moving again should be prioritized and addressed expeditiously to restore a transportation option that residents have come to depend on.
New Yorkers are far from rebels on Revels; they are mostly looking to get around safely and conveniently. But right now, they have had their brakes put on as cars and trucks whiz by.