February 16, 2016 ANNA PETKOVICH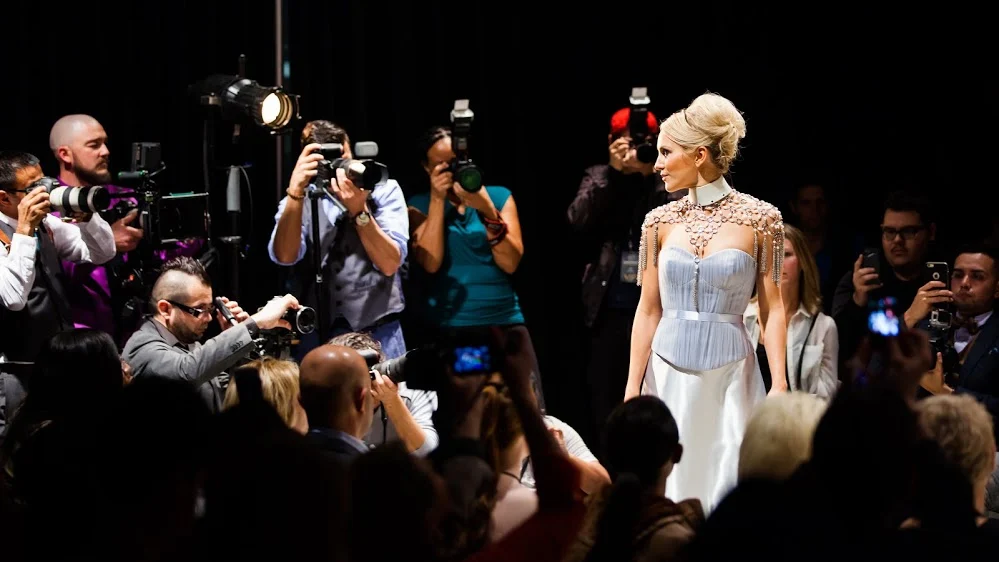 Sacramento Fashion Week, which celebrates its 10th anniversary this year, will be putting on the glitz from Feb. 21-27 with its lineup of runway shows, exhibitions, workshops and more. Here's a chic preview.
Launch and Boutique Showcase
Feb. 21 Fashion Week kicks off with a party that introduces featured designers, spotlights the latest trends from Sacramento boutiques (including Rire, Krazy Mary's, Identity and Retrospect Vintage Fashion) and features pop-up shops. $10-$30. 4 p.m. to 8 p.m. California Auto Museum. 2200 Front St.
Fashion Forum
Feb. 22 Get a fashion insider's perspective during this panel-style forum. Speakers include Sacramento-based designer and Project Runway alum Richard Hallmarq and Brandon Earl, a menswear designer for Ralph Lauren. Free. 6 p.m. to 8 p.m. Art Institute of California. 2850 Gateway Oaks Dr.
Model Bootcamp Workshop
Feb. 23 Wanna be queen of the catwalk? Get a crash course in ruling the runway at this free workshop hosted by Amber Collins of Cast Images Model & Talent Agency, who will provide pro tips to aspiring models, like where to place your arms while posing. Free. 4 p.m. to 6 p.m. Arden Fair Mall. 1689 Arden Way.
Hair and Makeup Workshop
Feb. 24 Jasmine Cardenas, Sacramento Fashion Week's lead makeup stylist, and Missy O'Daniel, SFW's lead hair stylist and owner of Allure Salon demonstrate how to create a picture-perfect look from start to finish. The workshop will conclude with an audience Q&A. Free. 11 a.m. to 1 p.m. Federico Beauty Institute. 1515 Sports Dr.
CFF Fashion Film Exhibition
Feb. 24 The California Film Foundation will co-host Fashion on Film, a multimedia experience that engages local filmmakers to create films, from documentaries to dramas, inspired by fashion. This year's theme was inspired by David Bowie, and events include a runway show featuring songs by the late music and fashion icon. $10 in advance ($20 at the door). 7:30 p.m. to 10:30 p.m. Beatnik Studio. 723 S St.
Emerging Next Showcase
Feb. 25 The next generation of design talent will be on full display during this student showcase highlighting pieces from designers at Sacramento State University, UC Davis and other regional schools. Seven up-and-coming designers will present their collections—which were curated by American River College design professor Gail Russell—including Christy Jahlea Jahlou, who specializes in costume design and fabrication, such as cabaret-inspired corsets and headpieces. $10-$45. 6 p.m. to 9 p.m. Federico Beauty Institute. 1515 Sports Dr.
Spring/Summer Showcase
Feb. 26 A warehouse along Richards Boulevard near downtown Sacramento will set the unique stage for this year's spring/summer showcase, during which eight designers will debut their new collections, including Kimberly Eanes (who, with designer Karisa Gold, recently opened The Workspace: Fashion Incubator, a downtown storefront for local designers to work and show their collections). Don't miss Daniel Laukat's feminine, ethereal collection of crochet and lace summer wedding dresses made entirely from recycled textiles. $30-$50. 6 p.m. to 10 p.m. Richards Warehouse. 840 Richards Blvd.
Fall/Winter Showcase
Feb. 27 Sacramento Fashion Week closes with a parade of pieces by Russian designer Lena Trotsko (who will display her collection inspired by the 2014 Disney film Maleficent), local designer Karisa Gold (who will debut her bold and colorful "Cosmopolitan" collection), and others. $30-$50. 6 p.m. to 10 p.m. Richards Warehouse. 840 Richards Blvd.
For more information and to purchase tickets, visit sacfashionweek.com