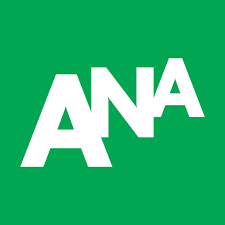 Advertorial from ANA Magazine
What if there were no national media? What if there were no media at all? What would marketers do? You'd probably find where your customers are, then get their attention with the information that made the most sense to them. You wouldn't waste time by pitching products to crowds that won't buy them – the Amish aren't interested in your iPads, thank you very much. You'd tell your story in the areas where your category and brand sell best. And you'd build relationships there, from the ground up – with the local institutions, the causes that move people, and the stores where they shop for your product.
But we have a very healthy, eternally evolving media ecosystem. Its complexities rival its necessities. Today's new TV station is the hub that is the direct bridge to the consumer. It's our modern Town Square, where neighborhood folks gather to hear all of the important information they need.
Local television is the consumer's singular media funnel, delivering content from over-the-air, online, or mobile device. But it's the consumer's perception of media, content, and context that's critical, because when receiving an advertising message, the customer is indeed always right.
The local broadcasters provide integrated media solutions for advertisers, but it's the consumer who integrates that media into their lives. They tune to their favorite local weather person before bed – or check the station's mobile app for the traffic update before running out to that little league game across town. If there's breaking news, the local station tweets it, driving viewers to the news, station's website, or the station's Facebook page, where viewers can post their own comments, videos, and pictures of the event, as user-generated content increasingly becomes part of the bigger live story.
According the TVB's 2012 Media Comparisons Study, local broadcast stations are the top online source for local news and event information. Moreover, at 54.5%, Teens 13-17 are even more likely to go to station sites than Adults 18-34 (53.7%).
The goal for marketers is to become integrated as well. But that comes with being part of the community – not only understanding the local culture, but respecting it, honoring it, living it.
It's not enough to love barbeque. It's knowing what that means if you're in Carolina or Memphis. Or what clam chowder is on different parts of the Eastern Seaboard. Why 4-H is an apartment in Manhattan, New York City, but a way of life in Manhattan, Kansas. It's remembering that people in Houston don't think of Dallas as "Western".
If you forget context, you lose. Because local matters.
The local broadcast TV stations are your eyes and ears on the ground in the local marketplace. There are 210 very individual TV markets in the U.S. Local broadcasters know their markets and their people. They broadcast to their schools, their churches, their businesses. They know what moves people in their market. No one needs to remind broadcasters in Lexington, Kentucky basketball is nearly a religion there, as NCAA basketball tournament ratings there top the Super Bowl.
There is a level of trust for the local broadcast stations that can't be replicated nationally. TV stations are part of the community. Reporters are seen as "one of us" — mainly because they usually are. So they have "our" own accents. The stories that they cover aren't all about somewhere most viewers haven't been; they're about people and places that they know, intimately. Because of this, 44% of adults consider their local broadcast stations the most involved medium in the community, well above #2, newspapers, at 16%.
Marketers are in the business of creating connections. So are local broadcast TV stations. It's their job to help to plant an advertiser's brand within the marketplace and give it healthy roots. And the trusted local broadcasters reliably deliver those connections with every media platform available, whenever and wherever the consumer needs them.
American consumerism doesn't begin in the corporate boardroom with marketing decisions - it begins in the American living room, with purchasing decisions. That's where products become possessions, where favorites are made, it's where we consume.
Local is where the conversation with America begins. Local is home.
And local broadcast television is where the world enters American lives.
Because local matters to us all.