Deidre Montague / Journal Inquirer 10 hrs ago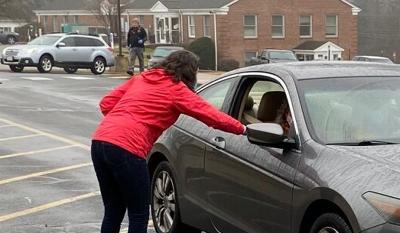 VERNON — The town will distribute rapid COVID-19 home test kits today, starting at noon in Henry Park, 120 South St., at the Fox Hill Tower.
Kits are only for Vernon residents only who have an immediate need for testing due to exposure or are experiencing COVID-19 symptoms. Proof of residency and identification is required. Kits are limited to one per person, with a maximum of two per vehicle, based on need, and given out on a first come, first serve basis.
—Deidre Montague