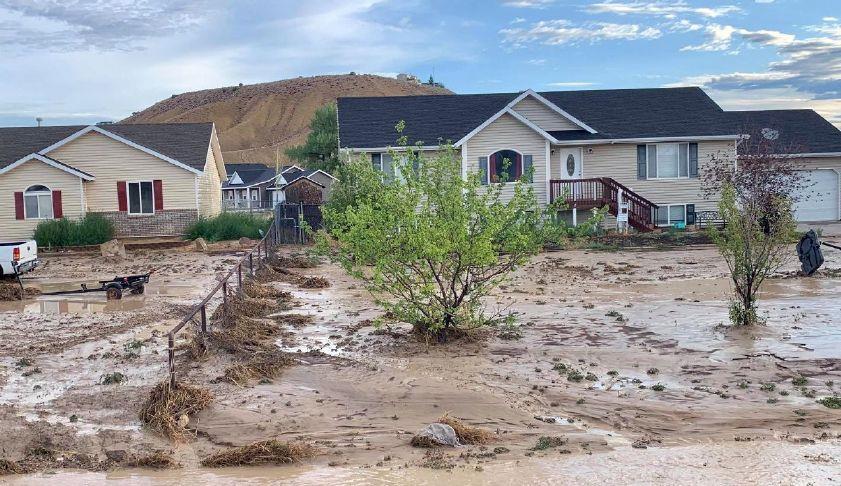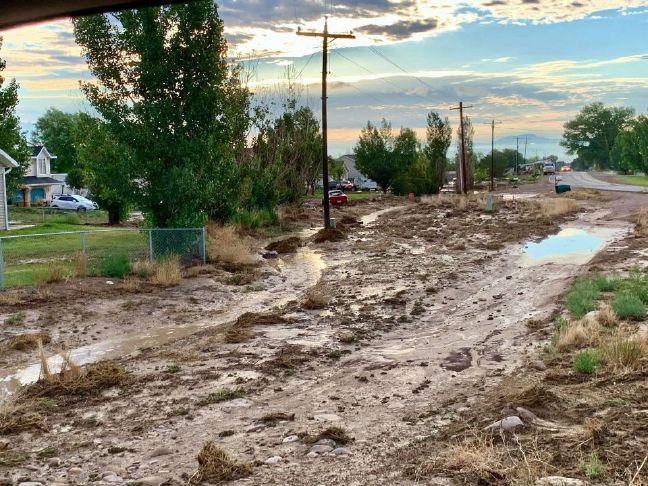 In response to recent flooding and the potential for more, Basin Flood & Fire Property Restoration Specialists offers tips on how to deal with water in the home.
"First thing you want to do is remove your carpet pad," Louise Thompson, Basin Flood and Fire vice president, said. "A lot of times the carpet is fine, but the carpet pad is bad, it will hold in bacteria and smell."
Thompson said get air movement on it next.
"The more air movement, the more it's going to dry quicker and the less likely you'll have mold issues," Thompson said. She recommends three to five days with air movement.
"If the water comes from outside, exterior walls have insulation, you can't dry insulation…get that wet insulation out," Thompson said. "Don't panic. Panic doesn't help with anything, you lose your train of thought."
Thompson recommends removing valuables, anything on the carpet and furniture.
"Do not use bleach if you see mold growth and things like that," Thompson said. "It will look like it kills it, it will kill the plant, but it won't kill the spores and then you're actually fertilizing that…if it gets wet again, you're going to have a much bigger problem because you just fertilized it."
If you call a professional company like BFF, they can do a free water inspection to make sure it's dry. If flooding isn't covered by a claim, you can also contact a company and see if you can rent equipment.
According to Image Restoration Center, for photographs, you need to let it dry out, prioritizing the negatives if you have them. Sometimes you can blot them and let them air dry or use a hair dryer, and lay them on paper towels or something without print that will transfer.
For extremely valuable books or photos, you can connect with a professional photograph restoration service. Thompson said there is a company in Salt Lake City that works with books that are freeze-dried.
According to the Northeast Document Conservation Center, for important documents, "do not rinse if the inks are soluble; instead, freeze them immediately, mud and all."
If you'd like to connect with Basin Flood & Fire for a free hidden water inspection, or to ask questions, contact 789-6653.