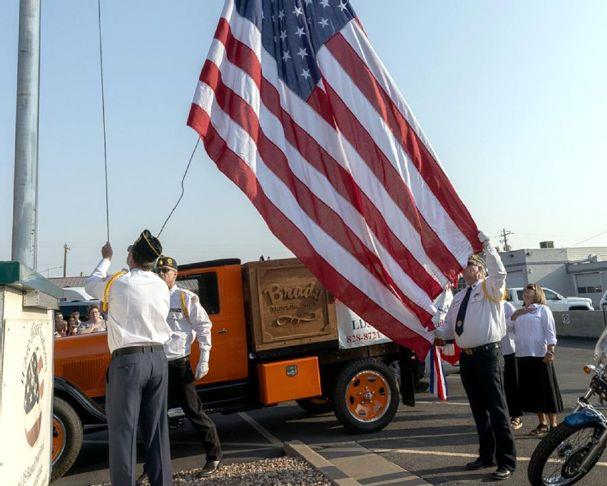 Veterans from the American Legion Whitbeck Post Number 11 in Vernal raised the flag on the first day of school at White House Academy.
According to Jennifer Brady, WHA assistant principal, the first day of school began with a special assembly.
"We spoke of patriotism and love of our country," Brady said in an email. "And the American Legion came to do a special flag-raising ceremony with a new flag that was donated to our school from Downtown Auto."
After the assembly, students had the opportunity to write their own stories.