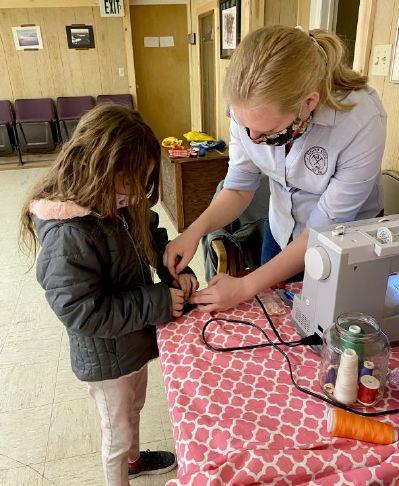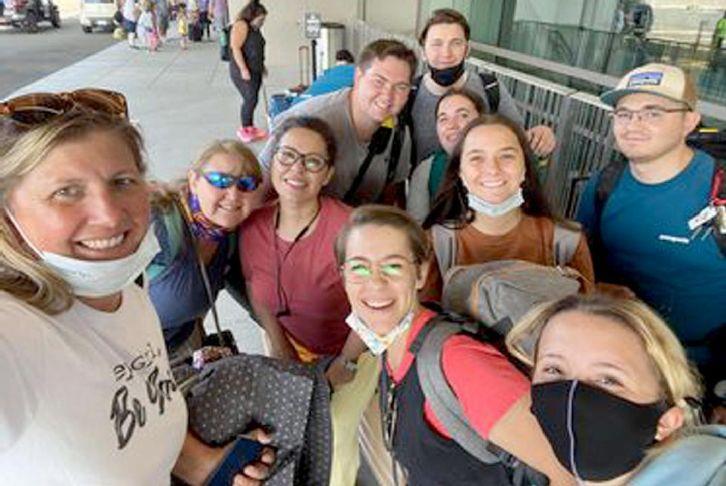 Women in Vernal, Lapoint and Lehi are addressing the stigma of menstruation by creating kits for girls at a school in Madagascar. The effort also helps the women in a village in Madagascar create a sustainable entrepreneur enterprise that will help the local economy.
For Lindsay Germer and her daughter Addison, the adventure started about six months ago when they visited a friend at the Hutchings Museum in Lehi. They heard about a group, Days for Girls International, and the idea of creating sustainable feminine hygiene products for people in other countries.
In other countries, people do not have the same access that people in the U.S. do. Sometimes, even when stores do have supplies, people can't afford them.
This is what the Borgen Project and other nonprofits call period poverty.
"The difficulty of women living in poverty, or on a very low income, face when trying to access menstrual products is referred to as period poverty," the Borgen Project states. "Period poverty affects women around the globe and can impact things like a woman's ability to attend school or work."
"Through education and advocacy, we can greatly improve access to hygiene facilities and products, reduce stigma and shame, and encourage education about menstruation," Alexandra Alvarez, the American Medical Women's Association Premed Division, states.
The United Nations Fund for Population Activities states there are barriers to opportunities, sanitation and health, and a heightened vulnerability when women and girls do not have access to what they need.
Daniela Larson, Hutchings Museum executive director, and others at the museum were showing how to create kits containing pads, liners and other sanitary necessities.
"These amazing people are so excited for us to teach them how to make them for themselves and start an enterprise that will help their local economy," Lindsay Germer said.
Women in Vernal and Lapoint donated fabric and supplies.
Lindsay Germer, her daughter Addison Germer, Sherie McMickel and her daughters-in-law from the Lapoint Store, and others joined the effort of volunteers in Lehi to create 500 period kits.
The kits contained liners, shields, underwear, soap and washcloths.
In August, thirteen people, including Germer and Larson, took the donations, in 20 boxes, to Paris with hopes of heading to Madagascar.
The group hit a snag in Paris when the Madagascar Embassay couldn't issue Visas.
Later, it was announced on Africa News and other media outlets that an assassination attempt on Madagascar president Andry Rajoelina was foiled.
At the time, in Paris, no one knew what was going on.
In the end, the group didn't make it to Madagascar, but the items did. Donations covered the $8,000 in shipping and $1,582 customs fees to get the items to Madagascar and released to the people who needed them.
Now the effort shifts to education.
"Our goal was to help the women of Madagascar create an enterprise," Lindsay Germer said. "Teach them economy, commerce for the village."
"Our hard work blesses the lives of others," she said. "And other people's hard work have blessed our lives. It's like this chain reaction. It's a judgment-free zone. The people we went with come from all different walks of life, different faiths…and we worked together to help somebody clear across the world."
To learn more, visit https://johnhutchingsmuseum.org/days-for-girls.