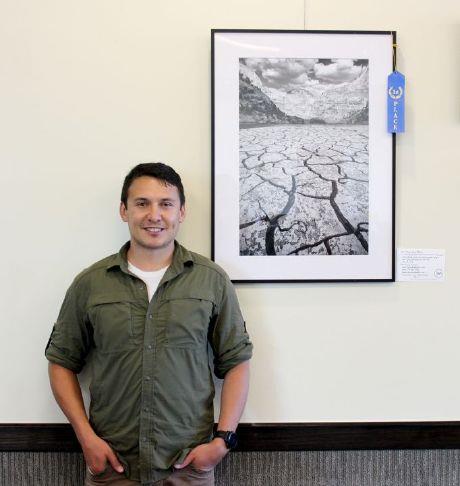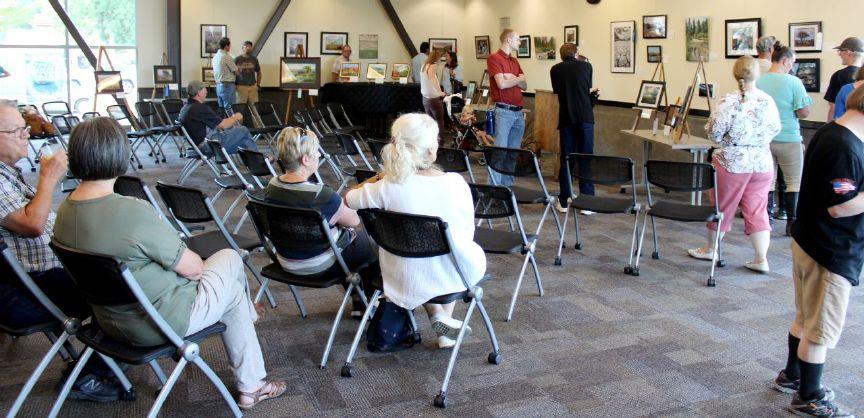 The Uintah Basin Visual Arts held its second Plein Air 2021 Painting and Photography Competition, celebrating local artists creating art that encapsulates the feel and beauty of nature.
The French phrase "En Plein Air" means in the open air. Artists explore the facets of nature and capture a live scene.
Louis Kamler won first place in the photography category with "Mosaicked Mud." It is a photo print on luster photo paper depicting a scene along the Yampa River in Dinosaur National Monument.
"It was just an honor to have other people recognize my work, appreciate what I do and the time I put into it," Kamler said.
"This is Echo Park," Kamler said. "It's a drive there, a little bit over an hour, and it's the middle of Monday, so it was hot, so I sat around waiting until the light got a little bit better and it got a little bit cooler, and I wandered around this area for probably about two hours."
"It wasn't just for this one image, I was taking other shots too, but I was sitting on the ground here for probably about twenty minutes, just kind of waiting for the light to change, my shadow to disappear, and wait for the clouds to get in the right position," Kamler said.
"I took a lot of photos that day," Kamler said. "This one definitely had the most interesting foreground and the clouds were just in a perfect position. Foreground is kind of what I aim for, it's what I initially look for."
Stephen Sandau won second place with "Big Bash Creek," and Kim Barton won third place with "Red Canyon Tree."
Isaiah Hoppe won first place in the painting category with "Survivor." The painting is an oil on canvas panel.
Hoppe and his family are working on building a house in Duchesne County.
"Workers are working on it and there are piles of wood on either side of me while I'm painting this," Hoppe said. "Actually, the stumps you see in the painting are trees that I had to cut down to have fire protection around the house and this was one that we left, so that's why I called it 'Survivor'."
One of the unique things about events like Plein Air is the feedback that an artist can receive which helps them grow.
"Last year at this competition, the judge commented and said that I need to work on making my trees more unique, and so I chose a unique tree to paint," Hoppe said. "I really like the design of it, the curve of that tree."
Hoppe suggested younger artists search for a composition that would "lead the eye through the painting."
"A good lesson is to always be teachable and be willing to accept criticism," Hoppe said. "To see that your work can improve. To not just walk away."
Nila Jane Autry won second place with "Guardians of Tranquility," and Kay Webb won third place with "Morning Glory." Honorable mentions were awarded to Rebecca Bingham for "Fields of Red," and Ken Stephens for "Hollebeke Pond."
For more information, visit https://ubva.org.