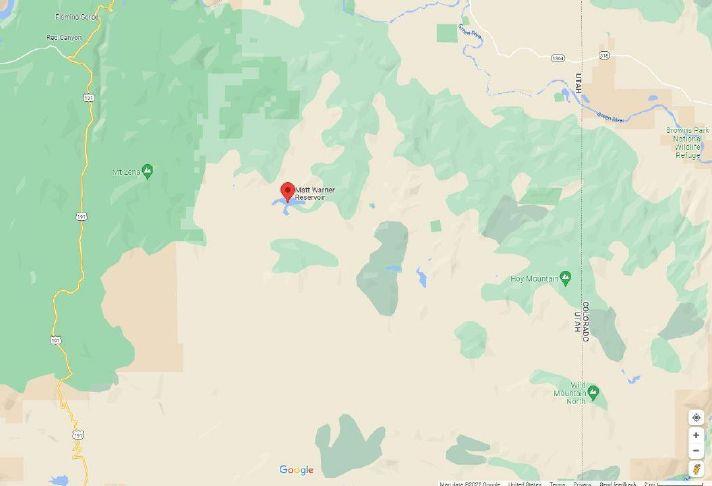 Over the winter, ice cover blocked light and vegetation died off, as a result, leading to complete fish kills at Matt Warner Reservoir and Calder Reservoir.
According to Tonya Kieffer-Selby, UDWR conservation outreach manager, biologists sampled both reservoirs to determine how many fish died in winter.
"When that vegetation dies under the ice, it sinks to the bottom and is broken down by fungus, bacteria and other organisms," UDWR said. "These organisms consume a great deal of oxygen during the decomposition process and with the ice cover resulting in no oxygen exchanges with the atmosphere, the oxygen in the water is quickly depleted, resulting in fish dying."
"Though this means changing up plans on where to fish this summer, we highly encourage anglers to venture out to the many lakes that the Uinta Mountains have to offer," Kieffer-Selby said. "We have several tagged fishing contests going on throughout the Basin and we'd love to have anglers be successful at catching fish and continuing to make memories with friends and family this season."
Matt Warner Reservoir
UDWR reports no fish were caught in traps. Rainbow trout fingerlings were recently stocked in the reservoir. Over the winter, the reservoir lost elevational water. Since 2012, some partial kills have been reported, but not a complete kill like this winter.
Calder Reservoir
UDWR reports no fish were caught in traps. Small shiners were observed. Water levels were low at the start of winter and are already dropping this year. The last kill recorded in Calder Reservoir was from 2018 to 2019.
"DWR biologists are working on a new management strategy for the Diamond Mountain lakes to try to prevent winter fish kills in the future," the DWR stated. "These proposed changes will be open for public comment once a draft plan is available."