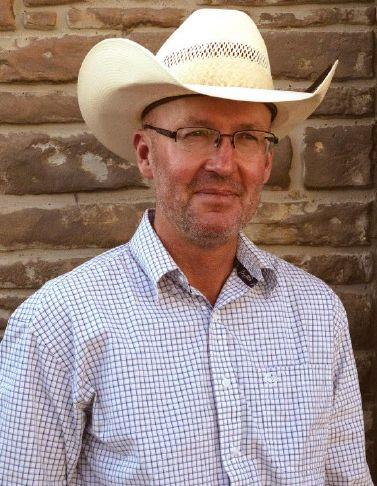 Think of the cowboy way of life and a picture of early mornings on the range with chuckwagon breakfast and coffee come to mind as well as quiet nights under a million stars.
Three locals have been honored for their commitment to the Western way of life during the 2021 National Day of the American Cowboy. The fourth day in July was set aside to celebrate the "stoic, hardworking symbol of the American West."
During the Ogden Pioneer Days last month, John Wilde from Daggett County, Clel Robinson from Duchesne County and Ritchie Anderson from Uintah County were honored.
According to Jackie Belnap, Ogden Pioneer Days administrative assistant, a cowboy from each of Utah's 29 counties is selected and honored.
Belnap said that Wilde did not appear during the Pioneer days, and his award will be mailed to him.
Clel Robinson is no stranger to rodeo fans – he has been the chairman of the Duchesne County Fair and Rodeo for 20 years according to his biography.
He was also honored as the 2021 Duchesne County Fair and Rodeo Legendary Cowboy.
He has mentored young cowboys and cowgirls.
"I love to watch the process of people chasing goals, the growth in individuals as they strive to realize their potential," Clel Robinson told Ogden Pioneer Days in his submitted biography.
Clel Robinson and his wife Amy Robinson have lived in Duchesne for 27 years and raised three children, Hannah, Melissa and Trey. He loves farm life and enjoys raising and training horses.
"He has bred many outstanding horses including the 2015 PRCA Wilderness Circuit Bull Dogging horse of the year SS Sherman and stand-out barrel stallion John Fame."
"Clel loves rodeo and the cowboy lifestyle believing it instills the principles of success, as well as the values of God, family, and country in those who are involved in the industry," his biography states. "He is humbled and grateful to be a recipient of this award."
According to his biography, Ritchie "has always had a passion for the American Cowboy way of life, he started his horse training career in high school where he decided that he wanted to spend time training reining cow and ranch horses."
Ritchie runs his own black Angus cattle operation and manages operations for Spring Creek Cattle.
He is a board member of the Uintah Cattlemen's Association and is on the Utah Regional Advisory Council for the Utah Division of Wildlife Resources.
Ritchie helps his neighbors and the wildlife that live on the range. He initiated a feral horse gather in Uintah County.
"Recently Ritchie left the Utah Department of Agriculture where he worked as a brand inspector for 18 years," his biography states. "Ritchie would like to thank those who nominated him for this award and especially his wife Jessica, his children Brinlee, Jesse, Ritchlyn and Brooklyn for always supporting him as well as his parents for loving and living the ranching lifestyle."