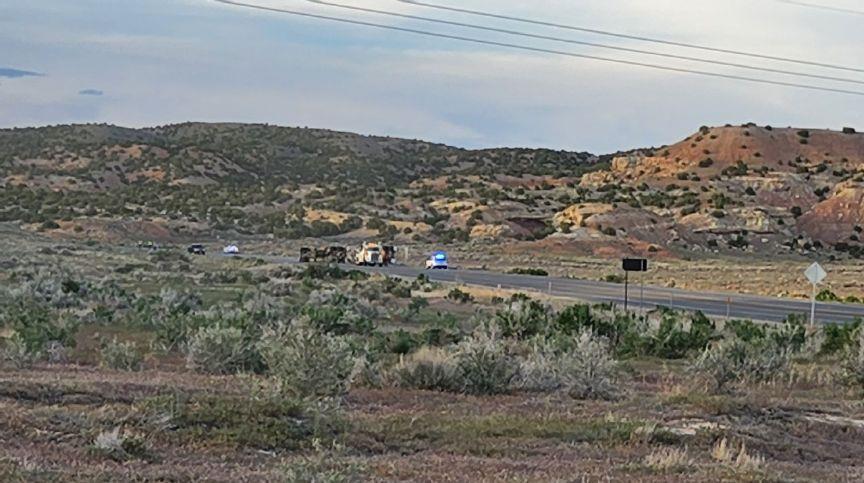 Updated May 16, 2022
A tanker truck driver is in stable condition after being transported to the hospital after his truck rolled on US40.
Police shut down the stretch of road between milepost 138 and the McCoy Flats turnoff. Traffic was redirected down a dirt road that comes out across from road to McCoy Flats.
Officials estimate the road may reopen at 10 p.m. or 10:30 p.m. A crane from J&C Enterprise was called out to right the load. The crane arrived at the scene at approximately 9 p.m.
The incident occurred on May 16, at approximately 6:55 p.m. The accident blocked all lanes of traffic.
The semi was pulling one trailer carrying sand.
"Semi was westbound and drifted off the road (right) and as they were correcting back they overturned," Utah Highway Patrol Sgt. Cameron Roden said.
After the semi rolled it skidded for approximately 300 feet.