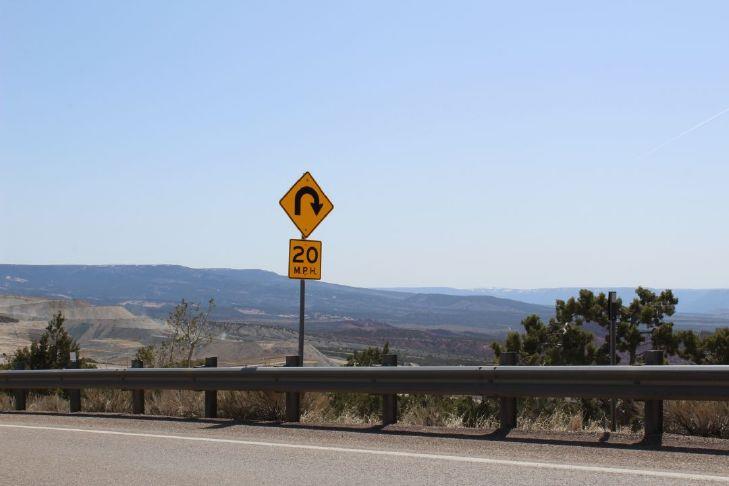 Road construction, the awareness of recent accidents, and a new law about speeding are on the minds of drivers as we head into what the Utah Department of Transportation calls the "100 Deadliest Days."
On average, one Utahn per day dies on the road during the span between Memorial Day and Labor Day. In 2019, there were only 61 deaths during that same period.
"The majority of accidents are the result of speeding, speed too fast for conditions, failure to yield right of way, failure to stop at a stop sign or traffic light, distracted driving, impaired driving, etc.," Vernal City assistant chief of police Keith Campbell said. "The location of the accident is very infrequently the cause, that generally falls on the vehicle operator of a vehicle."
"US-191 and US-40 have the highest number of crashes because they are the primary routes to and from the Uinta Basin and carry the most traffic," Utah Department of Transportation region three senior communications manager Geoff Dupaix said. "At the same time, you also have to take into consideration the driving behavior that may have contributed to the crash. UDOT's top priority is the safety of the drivers who use our highways. We continue to evaluate our roads within the Basin to determine what safety enhancements are needed and invest millions of dollars to build improvements and make the roads as safe as possible."
"At the same time, we also need drivers to drive focused, sober, alert, calm and buckled. How you drive a road can be the difference between arriving at your destination safely or having something tragic happen," Dupaix said.
Recently, the Utah Legislature passed SB53. Utah Highway Patrol states if a driver is speeding more than 105 miles per hour, that driver can be cited for reckless driving. This used to be an infraction; now it is a misdemeanor.
A truck crashed on state Route 191 near mile marker 367 on April 18. According to police, medical responded but no injuries were sustained. Utah Highway Patrol states that the driver hit the guardrail and the vehicle overturned.
This is just one unfortunate incident in a string on that stretch of switchbacks outside of Vernal. Signs indicate drivers should prepare for an 8% grade for approximately 15 switchbacks that run five to eight miles in length.
According to Mark Showalter, owner of Advanced Towing & Automotive, and Bill Anderson, Advanced Towing and Automotive's towing ops manager, newer truck drivers or drivers or drivers who are not used to the mountains and switchbacks may become overconfident or could ride the brakes too much which could cause an accident.
"Most accidents are out-of-state drivers," Anderson said. "A few slow down, but the heavy load means more heat builds on the brakes."
Anderson suggests not riding the brakes because it will burn them up.
There is a long-term project to straighten out the roads, but it won't happen for more than five years.
"Don't get in over your head," Showalter advises newer heavy truck drivers.
The Department of Public Safety/Utah Highway Patrol 2021 Annual Report shows that 208,013 vehicles were stopped, 17,768 crashes were investigated, and 146,044 citations were issued.