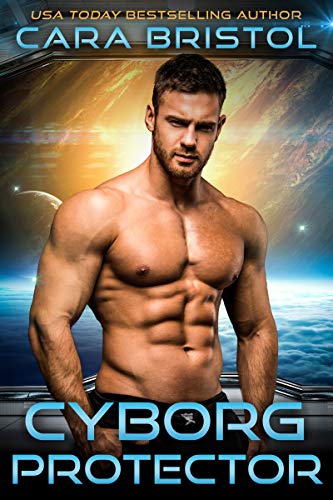 I read "Stranded with the Cyborg" by . This is Cy-Ops Series #1. Disclaimer: I received a free copy of this book via Booksprout and am voluntarily leaving a review.
Positives: the meet cute is authentic, there are several exciting plot notes, space, drama, and a steamy sex scene. The main characters have a history with bumps which is realistic and adds depth to the story. She thinks she is "just a job" while he says "You're not just a job." Who doesn't want to hear that? The spark we're looking for in a romance is present from the beginning. Some of the details of the book were exciting! For example: "In her palm was a bomb." Wow! Succinct and scary. Space – we're in space!
Negatives: Word choice, awkward lines, and a pet peeve that got pushed…there were a few thing that could have been better. Some of the lines were awkward like "How like a woman to pack everything but the sanitation basin" and others were cliché like "resistance is futile." He had a secret name for her – PIA – and told her that it was her initials when really it stood for pain in the ass. This is a nudge that leads me to a larger problem – I wish we saw more of the transition from brat to worth heroine because she is a bit naïve.
Overall: It was a fun, quirky romance novel set in space.
Enjoyed this? Buy my books.