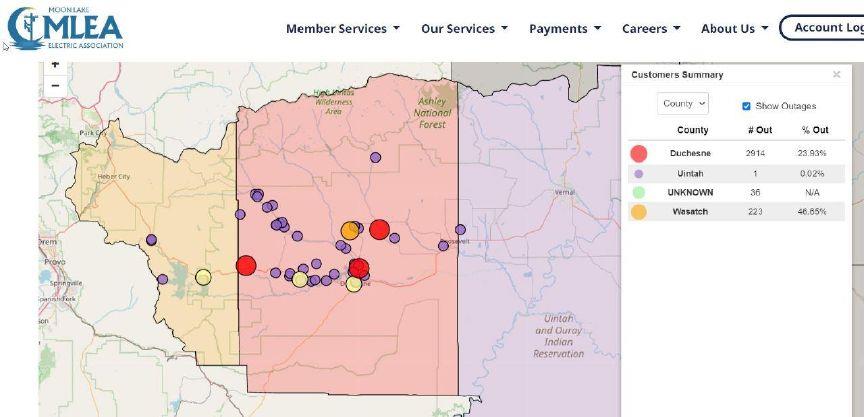 According to Moon Lake Electric, a power outage impacting residents in at least three counties occurred today.
As of 5:17 p.m., 3,433 customers were out of power in Duchesne County.
As of 5 p.m., 2,749 homes have been impacted in Duchesne County so far, 222 in Wasatch County, one in Uintah County, and 35 other accounts.
Crews have been dispatched to investigate the cause of the outage.
UBMedia will add more information as it becomes available.