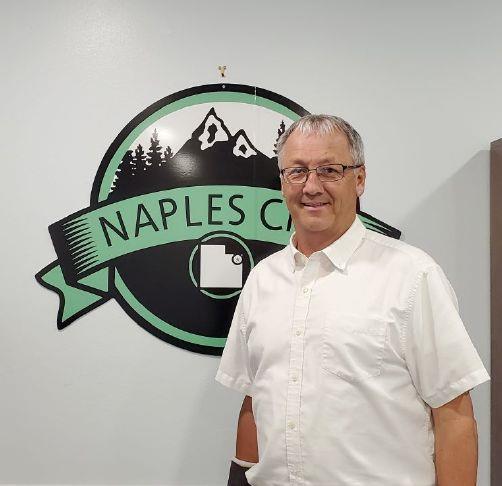 Naples City is welcoming its new city manager on Sept. 20.
Micheal Davis will take over the position left vacant by Josh Bake. Bake took over the position of Roosevelt City manager in June.
Dean Baker, Naples City mayor, was excited to welcome Micheal Davis.
Micheal Davis is excited to start a new challenge. He comes to the position from Vernal City where he was the finance director.
Micheal Davis said he will help ease the transition to the new finance director. He is also ready for the new opportunity of a new challenge. Micheal Davis has worked for Drollinger Judd & Associates, UBAOG, Roosevelt City and Vernal City.
He brings more than 25 years of experience in government to the new position.
"When this one came up, I went for it," Micheal Davis said. "Working with different city managers, especially with Ken, he taught me things and showed me things and I worked with Ken, I thought maybe one day I'd try to do."
Micheal Davis said both Quinn Bennion, current Vernal City manager, and Ken Bassett, former Vernal City manager, helped him learn about the position.
"I was pretty happy at Vernal," he said. "I was glad to be there. The people were great. I wasn't really looking for a job. When this one came up, it just sparked me, for that learning and growing aspect and to take the next step."
Davis reported he wants to learn more about the planning and zoning aspects of government.
"I'm excited...these guys are all set up, they know what they're doing," Micheal Davis said. "My goal is the Basin. I grew up in the Basin, I've been here my whole life."
Davis grew up in Roosevelt. While working for Roosevelt City, he attended Utah State University where he earned a bachelor's and master's degree in public administration.
"It was cool to have those opportunities here, where I stayed in the Basin and got an education," Micheal Davis said. "As time came up, I was able to use those degrees and those experiences and stay in the Basin. I love the Basin, the whole thing. I want to see all of the places succeed."
"The cool thing about being the finance director and the finance side is that you move up by doing budgets and things, that's kind of a cool career to get into finance, and yet here I am, the city manager, taking that route," Micheal Davis said.
"As you grow up here, if your grandpa is a farmer, you gotta go back and help him, even if you or your dad are out of the farming, you help farming or you're helping your neighbor," Davis said. "It seemed like you were always helping someone. Your parents taught you that to help out. It's a nice thing. If someone needs help, you go help."
On a personal note, Micheal Davis and his wife, Kelli Davis, have three grown children. Micheal Davis said he enjoys being an official for football, volleyball and softball.