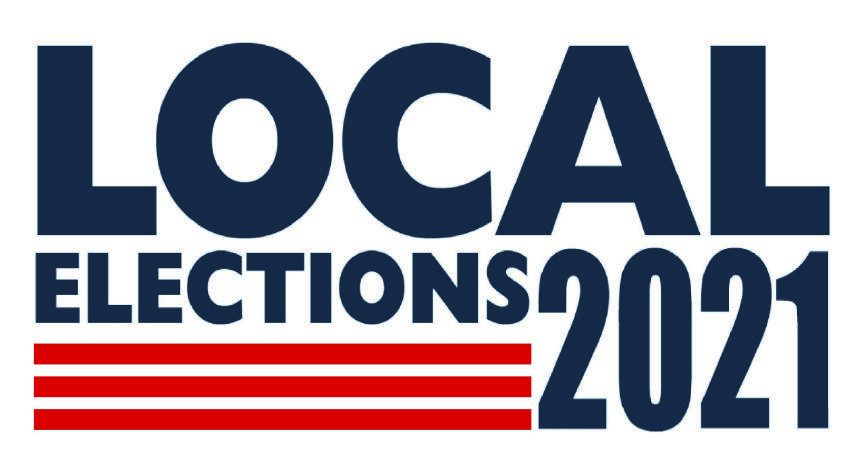 This year's candidates for local political positions include mayoral races, city councils and water district board seats. Part I covers mayoral races and city council positions for Ballard, Naples, and Vernal.
BALLARD CITY
Robert L. Abercrombie is running unopposed for Ballard City mayor.
Alfred A. Kettle and Nile L. Mathisen are running unopposed for two seats on the Ballard City Council.
NAPLES CITY MAYOR
Dean A. Baker is the incumbent for Naples City mayor.
Baker is a lifelong resident of Naples. He is a graduate of Uintah High School and attended Provo Technical College for drafting.
He has served as a Naples City councilman and mayor. He is currently an appointed member of the Utah State Community Impact Board and an elected member of Ashley Valley Water and Sewer Improvement District and Uintah Water Conservancy District.
"The biggest challenge is the downturn of the local economy, which has affected city revenue," Baker said. "As always, I think living within your budget is important. But finding and recruiting commercial businesses, as well as finding additional revenue streams, is always crucial."
Stephanie C. Adams is the challenger for Naples City mayor.
NAPLES CITY COUNCIL
(two seats)
Andrew Bentley is a challenger.
Jessy McKee is a challenger.
McKee has called the Uintah Basin home since his family moved to the area when he was three years old.
He earned an associate's degree in communication from Southern Utah University. His background is farming and advertising.
He currently sits on the planning and zoning board for Naples and Uintah County. He serves on the Farm Bureau Board.
"One of the biggest issue(s) I think, is we restrict too many people and businesses in one way or another," McKee said. "We restrict property owners more than I think we should. When we do this, we hinder businesses from coming here or opening at all. I think we could re-look at some of our codes and rules to lower the cost of someone wanting to build a shop/building for whatever business they may have."
"We are an ag and energy-producing based town," McKee said. "I'm proud of that and never want to shy away from those things. I think when we try and require buildings to look a certain way to mask what they are, or we don't allow the person putting the money up to build these to their vision, We try and shy away from what we are and always have been."
Robert D. Hall is an incumbent.
Hall was elected in 2005 and reelected in 2017. His current term was from 2018-2021.
Dennis Long was elected in 2005. He was reelected in 2017 and his current term was from 2018-2021.
VERNAL CITY MAYOR
Doug Hammond is running unopposed for Vernal City mayor.
VERNAL CITY COUNCIL
(two seats)
Albert W. (Bert) Clark is an incumbent. His current committee assignments include the Airport Advisory Board, Cemetery Board, Public Works Committee, Recycling Sub-Committee, Sewer Management Board and the Uintah County/Vernal City Interlocal Agency.
Robin O'Driscoll is a challenger.
She moved to Vernal in 1979 and except for a five-year stint in Utah County from 1986-1991, calls Vernal home. O'Driscoll graduated from Utah State University with an associate of science degree.
She worked until recently as the Uintah Recreation District executive director. She also served on several boards and committees: DinahSoar Days, Legislative Committee, Trees for Charity, Uintah County Planning Commission, Utah Recreation and Parks Association and Vernal Area Chamber of Commerce.
"One of Vernal's biggest issues has been to find ways to diversify our local economy," Driscoll said. "Both the city and county have worked hard on this and have made great strides. If elected, I'm hoping to continue with these efforts to make Vernal as economically strong as possible."
Corey Michael Foley is a challenger.
He was born and raised in Vernal and graduated from Uintah High School. He serves as the Vernal City Planning and Zoning Commission vice chairman, has served on an HOA board as president, is a member of the Vernal Area Chamber of Commerce, and is an active member of The Church of Jesus Christ of Latter-Day Saints.
Foley wants to foster new ideas downtown.
"I feel that we as a city council could do more to encourage growth in travel and tourism," Foley said.
"We need to be fiscally responsible with the taxpayer monies," Foley said. "We also need to recognize the employees of Vernal City are an asset and should be treated as such. We need to continue to improve our recruiting and pay scale for our police officers. We need to improve our recruitment and retainment for local businesses."
Foley believes in buying local and wants to create ideas in the downtown area that benefit the community including encouraging tourism growth, supporting youth, and expanding travel options at the airport.
Ted Robert Munford is an incumbent.
He grew up in Vernal and graduated from Uintah High School. He earned an associate of science degree from Utah State University and has certifications from Direcway Communications in Rockland, Idaho, and Berkley Software Design in North Carolina.
Munford has served 12 years on the Vernal City Council and has served with several board positions.
Munford said that "one of the biggest issues in the county is the cyclical nature of our economy due to our dependence on natural resource extraction/production and the role the ever-changing federal and state governments play in that issue." He wants to bring new businesses to the area.
"I have also been open bout supporting other programs intended to assist the growth and stability of our already established local small businesses," Munford said. "I strongly support the downtown Vernal revitalization effort and have been adding my assistance to that program wherever possible."
A note on process: UBMedia reached out to candidates in an attempt to get information. We attempted to connect with all people, however, it was not possible to connect with a few even through alternative methods. Some individuals, for their reasons, were unable to submit applications.