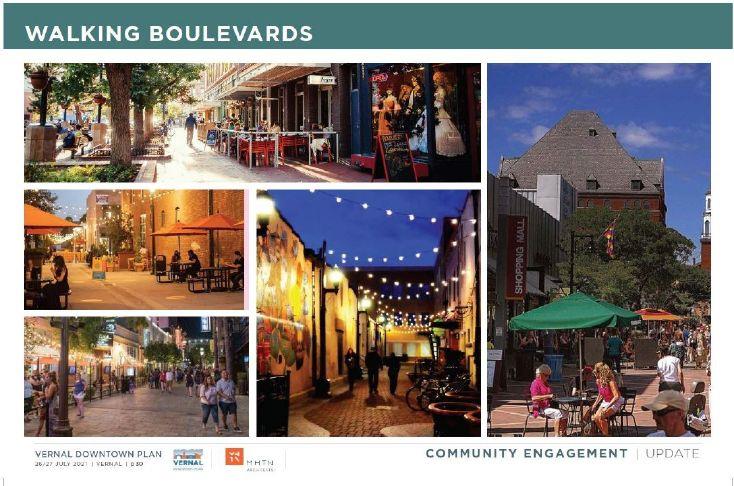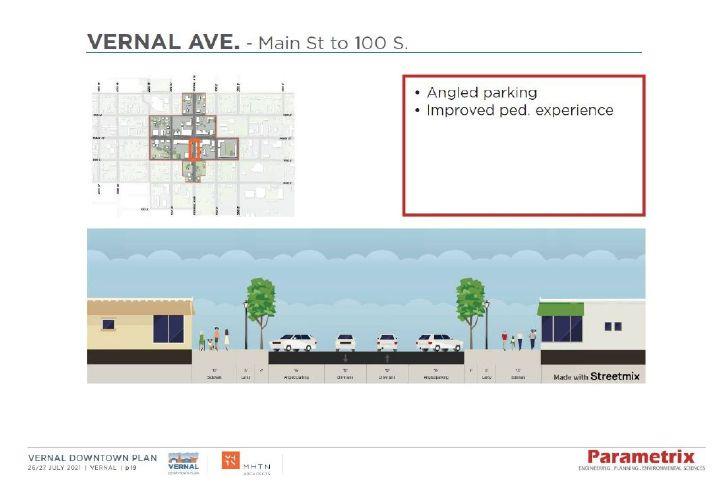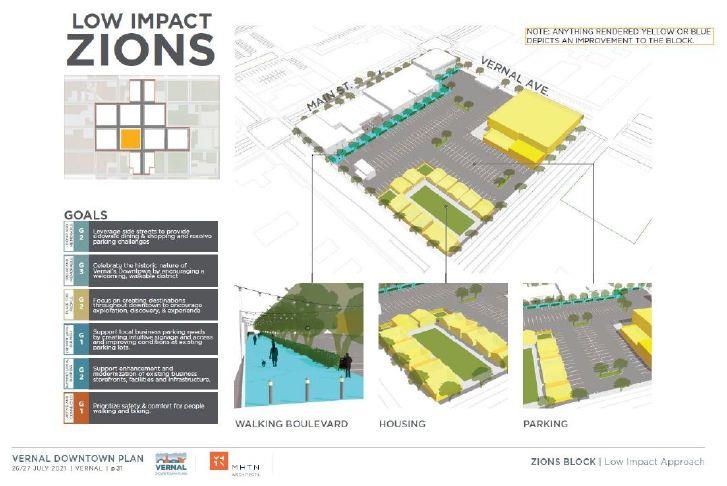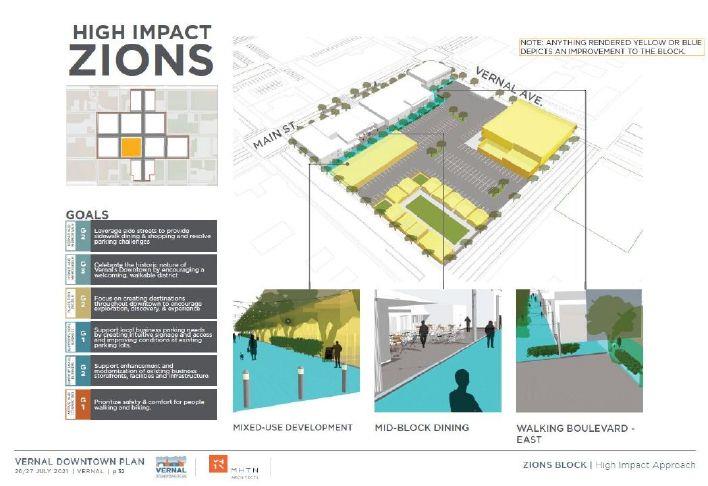 The official plans haven't been released yet, but a special meeting was held on July 26 to present the Downtown Plan concepts to Vernal City Council.
Originally a joint meeting with VCC and the Uintah County Commissioners, it was changed to a presentation to the city when UCC chair Brad Horrocks announced that they could attend, but not participate in a joint meeting, because it wasn't announced as a UC public meeting.
Ryan Wallace, MHTN Architects Inc. principal and director of urban design, presented the concept plan that focused on four cornerstone concepts.
First, according to the VDP, "Downtown Vernal is a destination that reflects its local and regional assets, past, traditions, and heritage. Its unique identity is present through downtown."
Second, it is a place for businesses and should expand the opportunities, retaining established businesses and welcome new businesses.
Third, "Downtown attracts locals and visitors with places for people to gather, build community, and experience Vernal's unique culture. It fosters social connections 18 hours a day, seven days a week, 365 days a year, and keeps people coming back again."
Fourth, the revitalized area supports an active lifestyle with "…its streets, outdoor spaces, events, and recreation opportunities."
One of the highlights of the presentation was a nod to an active community with walking boulevards. Another concept illustration showed an area with a great lawn and a raised stage.
Options for beautification included sculptures, shade structures, and bump outs on roads to allow easier walking areas for pedestrians.
The team presented a low-impact and high-impact approach for the blocks in downtown Vernal as shown in the Zions concept illustrations.
"One, Vernal's Downtown already has so much in terms of buildings with history and character that many newer towns try to imitate, plus your flower program is fabulous," Alison Lewis, MHTN Architects Inc. landscape designer, said in an email. "Two, with the many events throughout the year, Vernal's downtown can become a vibrant destination where residents and visitors gather to socialize, dine and shop."
"This plan is an opportunity to find ways to fill in the gaps and make the downtown inviting and buzzing with activity every day, morning through evening, during all four seasons," Lewis said.
Quinn Bennion, VC manager, reported that his favorite part was the process including having more than a thousand residents and business owners commenting on the VDP. He was excited about the walking boulevards and the potential for a theater or festival space.
According to Bennion, the plan is expected to be completed in September. He was excited for the work to start and said that to fulfill this vision, many entities will need to come together including public, business owners, residents and investors.
To see more of the VDP, visit the booth at the John Wesley Powell Festival. Individuals looking to share their opinions can do so at https://storymaps.arcgis.com/stories/ac23b971d0da4c47803dbb264135cae5.