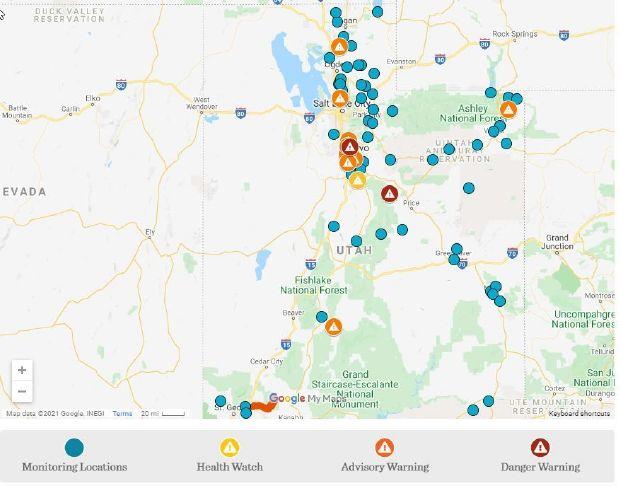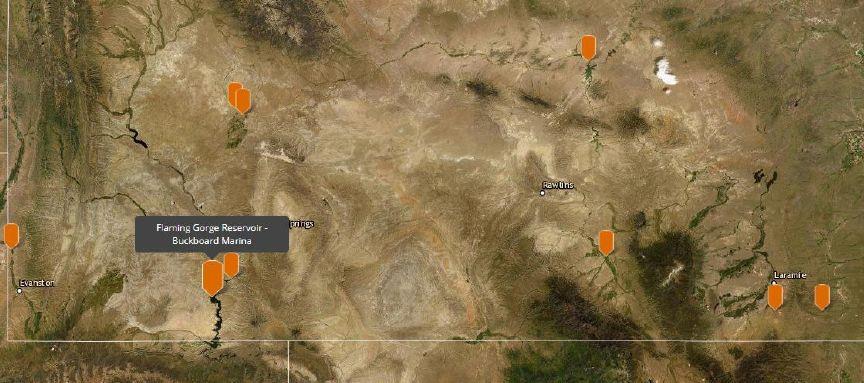 Updated August 2, 2021.
The Utah Department of Environmental Quality states that no HABs have been seen at Matt Warner Reservoir/Starvation Reservoir, however the Utah Department of Environmental Quality states that two areas at Flaming Gorge have been identified with HABs.
According to UDEQ, on July 20, the Tri-County Health Department visited Starvation Reservoir.
"Samples from near Knights Hollow, Indian Bay Day Use Areas, and the Day Use Area did not contain E. coli above recreational thresholds," a UDEQ press release states. "The DWQ HABs monitoring team visited Starvation Reservoir on July 21st for routine monitoring. Harmful algal blooms were not observed at the day-use area, the Indian Bay Day Use Area, or Knights Hollow."
UDEQ advises not swimming in green water, not drinking bloom water, washing hands before eating or preparing food, cleaning fish and throwing away guts and keeping animals and livestock away from a bloom.
HABs are varied shades of green and blue and could form in "scum, foam, or mats" according to UDEQ. "Some blooms may not be visible on the surface of the water at all times if they rise and fall in the water column during the day. Cyanobacteria may move or disperse depending on temperature, wind and weather."
If you or your pet are sick after contact with this type of water, it's important to connect with your physician or a veterinarian.
The Wyoming Department of Environmental Quality are investigating suspected harmful cyanobacterial blooms at Eden reservoir, Big Sandy Reservoir, and Buckboard Marina and Firehole Beach at Flaming Gorge Reservoir.
According to its website, the results of water tests are pending as of July 27.
To report a bloom in Utah, call the 24-hour DEQ Spill Line at 801-536-4123.
If you suspect an exposure to a HAB, call the Utah Poison Control Center at 800-222-1222.