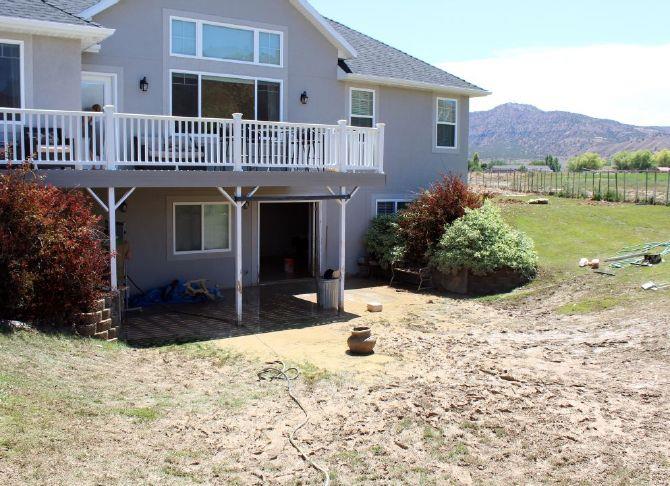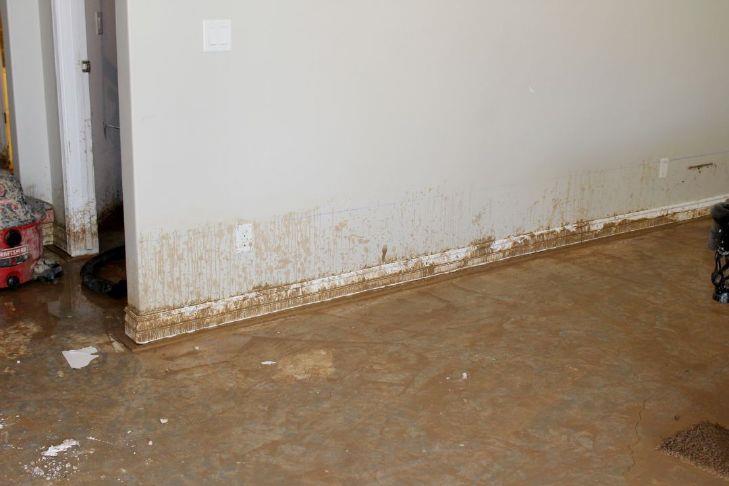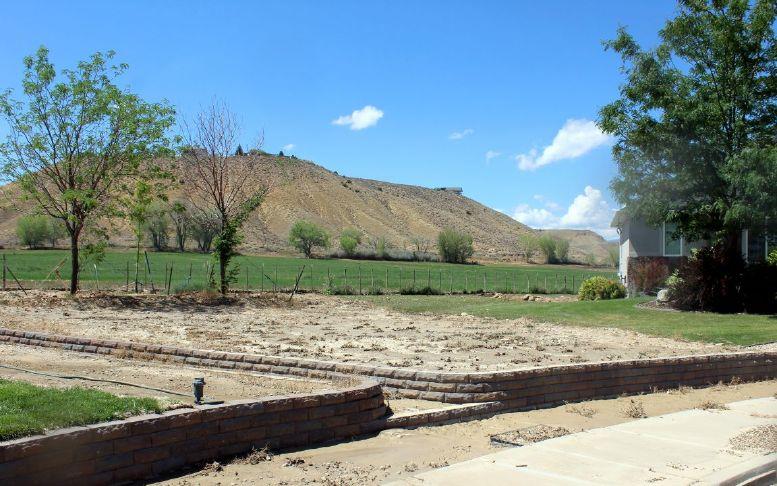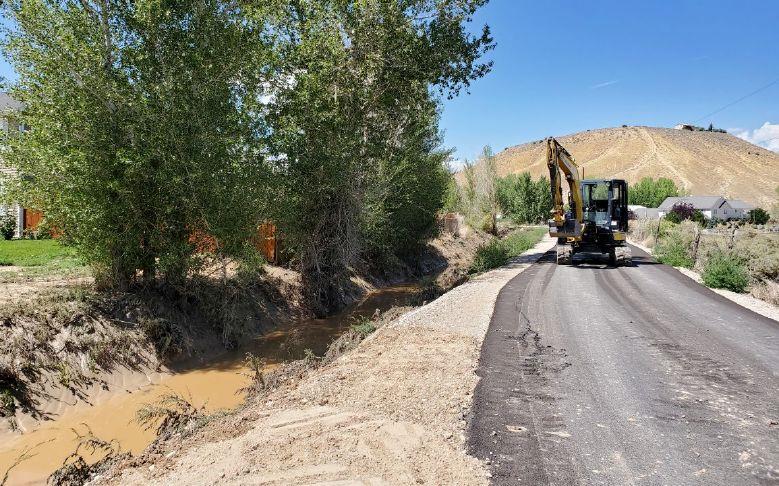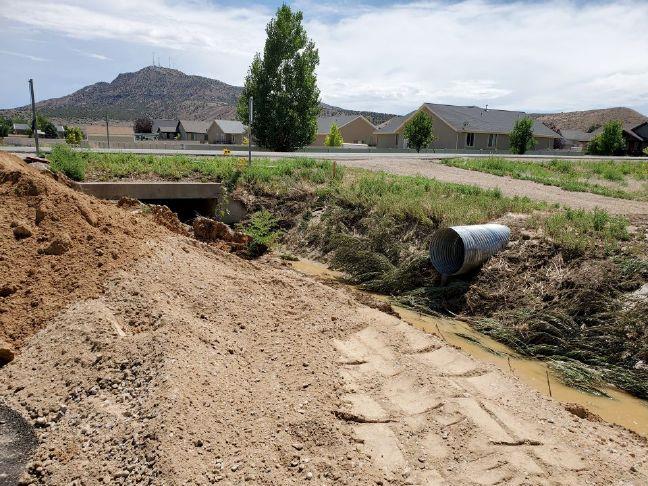 Some residents of Uintah County woke up on July 30 to flooding in basements due to a canal that overflowed in an area northwest of Vernal.
"It basically ruined everything," Greg Cochran said about the items in his basement in an area northwest of Vernal.
About 3:30 a.m. the Cochrans were woken by their youngest daughter, husband, and six kids who were staying downstairs while their house was repaired. At 3:30 a.m. on July 30, they reported water coming through the windows downstairs.
"I ran down and I looked," Cochran said. "What happened is, they put in the new canal, it's piped and then they left the canal there supposedly for flood control and what happened is all that all of the water from Coal Mine Basin came down and all the debris and it went to the culvert that goes under the highway and it plugged up. Then it all came over and it came down here. We have a berm there, but it came up and over and there was four feet of water right here (in the backyard)."
The mud pathway left by the river that flowed through the area was at least four feet in some areas.
"It was about to the doorknobs on the French doors," Cochran said. "And it finally blew the doors open and there was so much pressure, it couldn't handle the pressure."
Cochran credits friends and neighbors for helping by showing up, particularly Rhett Preis of Rhett's Trucking who helped pump water out of the basement. According to Cochran, it took three oil field pump trucks to get all of the water out of the basement.
He thanked Mitch Collett, his son-in-law, who flips houses, who called his crew and they helped. Cochran also said Corey and Bodie Stubbs of Stubbs and Stubbs Construction supplied employees and pumps to help clear the water and debris.
Cochran said that a neighbor told him Uintah County reported a flood watch at 3 a.m., but he never got the message.
The downstairs area at the house was covered in two to three inches of mud and bark and more than one and a half feet of water based on the mud and water line rimming the room.
The canal had teams working on it throughout the day, but the on-site supervisor did not respond to a request for comment.
Another team from Rocky Mountain Power straightened telephone poles that were leaning because of the flooding.
"We've seen flooding all over the Uintah Basin, mostly in Yellow Hill and Rock Point, those areas as well," Heidi Lundberg, the new UC Office of Emergency Management manager, said. "We have sandbags ready for those who need them."
"We do expect more storms Saturday and Sunday (July 30 to August 1)," Lundberg said. "Those people who are prone to that flooding or have flooded can come get sandbags. We're doing a sandbagging effort this evening at 6 p.m. at Western Park to fill more sandbags for those who need them."
"If they are prone to flooding over the years, if they've noticed flooding before, I would suggest that they prepare and watch the weather especially so they can prepare and get sandbags ready if we don't have it available at that time," Lundberg said.
"If anyone would like to come fill sandbags, we would love the help," Lundberg said.
Lundberg said the threshold to be declared a disaster has not been met yet to get state resources. Lundberg asks if individuals have an estimate of flood damage, to let the emergency management team know.
Lundberg estimated the damage reported so far at $50,000-60,000 but reported not a lot of people have given estimates yet.
To reach Uintah County Emergency Management for sandbags or to let them know estimated damage, call 435-828-5088.