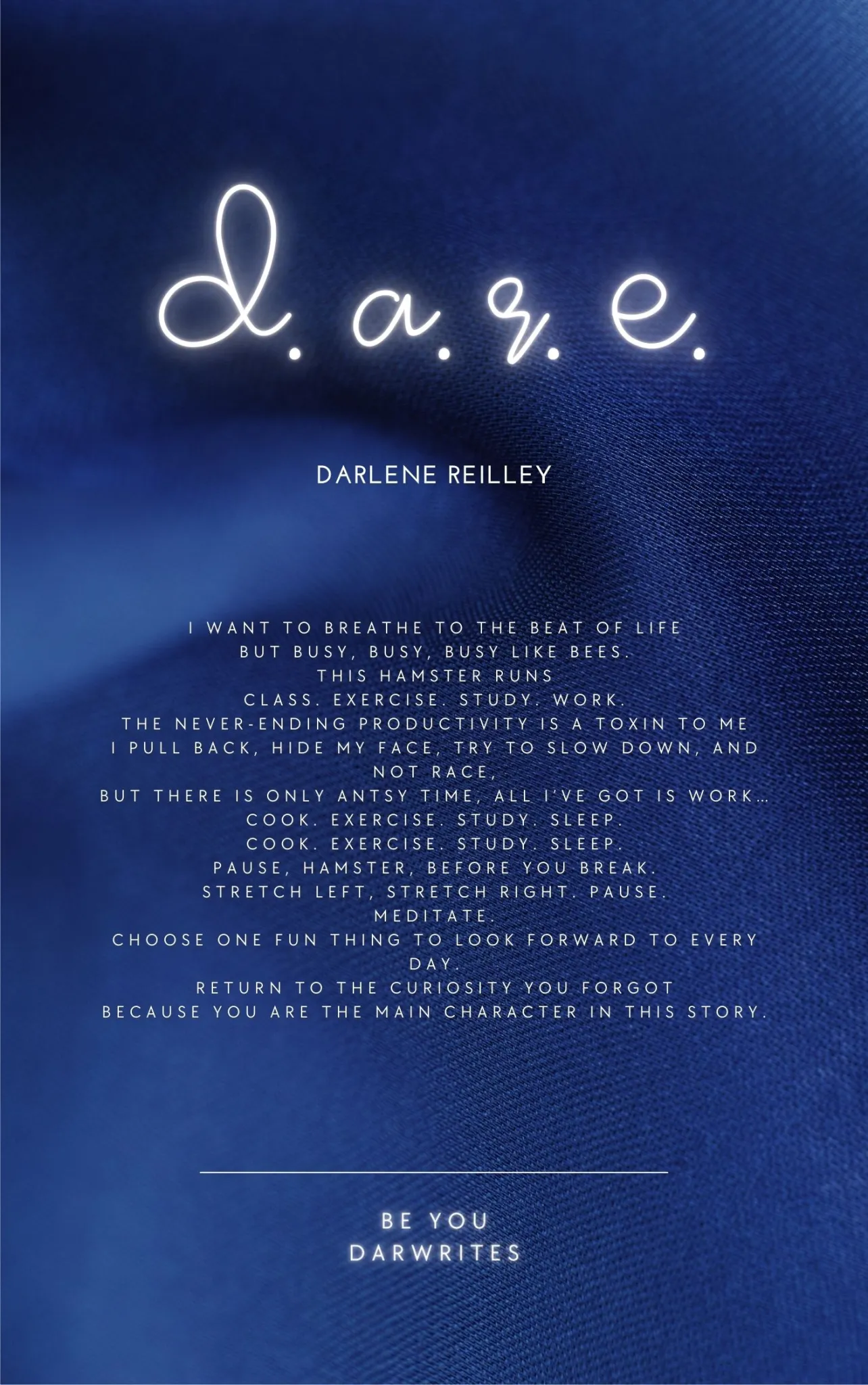 D. A. R. E.
I want to breathe to the beat of life
But busy, busy, busy like bees.
This hamster runs
Class. Exercise. Study. Work.
The never-ending productivity is a toxin to me
I pull back, hide my face, try to slow down, and not race,
But there is only antsy time, all I've got is work…
Cook. Exercise. Study. Sleep.
Cook. Exercise. Study. Sleep.
Pause, hamster, before you break.
Stretch left, stretch right. Pause.
Meditate.
Choose one fun thing to look forward to every day.
Return to the curiosity you forgot
Because you are the main character in this story.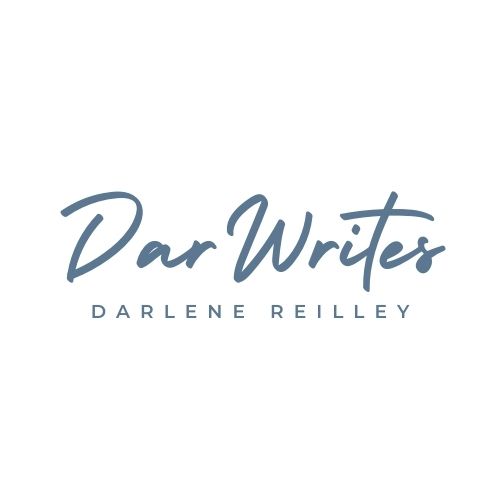 Related
About Darlene Reilley
I'm Darlene, a Book Author, Associate Editor and Journalist. I am the author of 16 books including Gliese 667, Life, Liberty and the Pursuit of It, and 1,001 Plots to Get You Started. I'm an Associate Editor and Journalist with more than three years of experience creating content. My work has been published in The Vernal Express, The Uintah Basin Standard, The Basin Nickel Ads, the Harbor Light Newspaper, FFPRWA, Hearts Through History RWA, and DarWrites. Before I became a journalist, I was a freelancer creating content for websites and individuals. I now cover a variety of topics including travel, history, anthropology, business, politics, and current affairs. I am a geek turning jargon into plain speech.