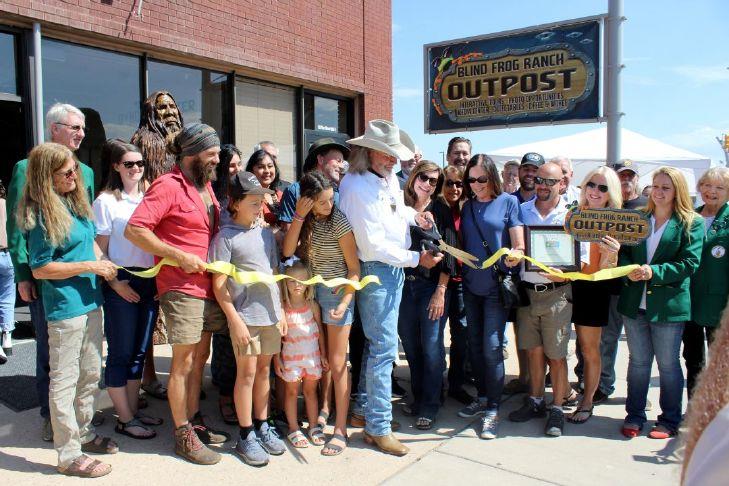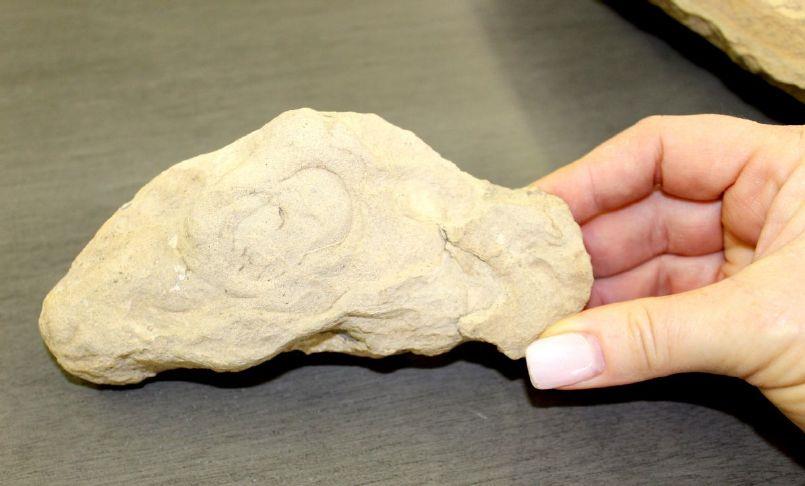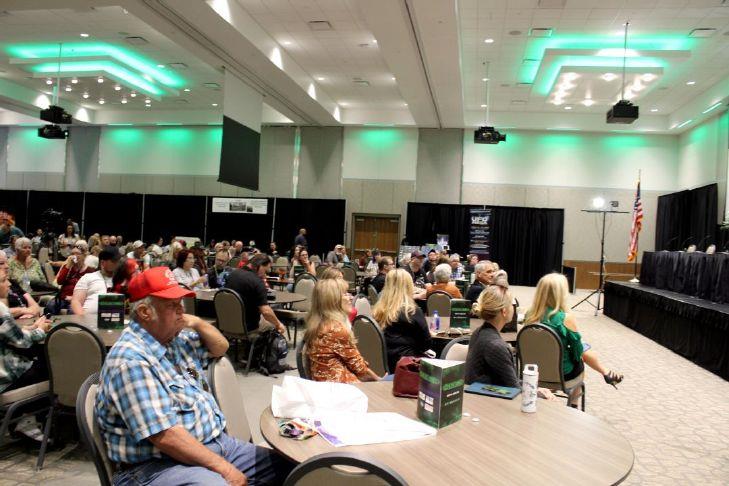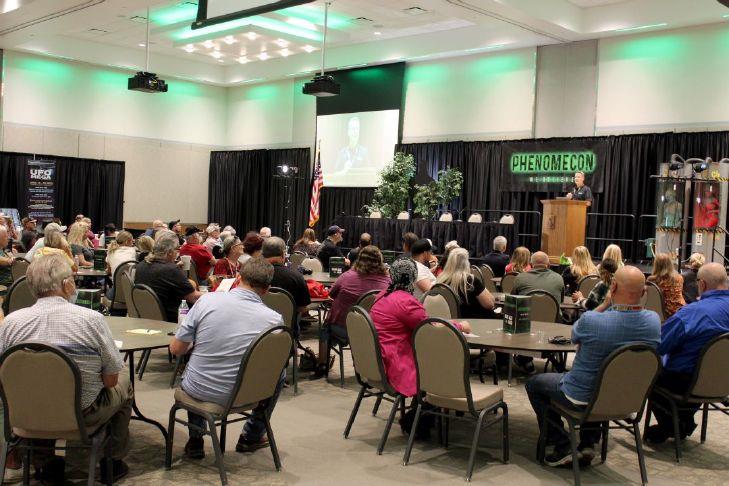 A new store opened in Vernal over the weekend coinciding with Phenomecon. The Blind Frog Ranch Outpost & Tours cut the ribbon at a grand opening ceremony at the store in Vernal on Saturday, Sept. 11 at noon.
The store is an extension of the Blind Frog Ranch in Vernal. Duane Ollinger and Chad Ollinger have made the area popular because of "Mystery at Blind Frog Ranch," a show on the Discovery Channel.
Liz Valencia showed this reporter a petrified raptor head and a mold of a large foot. She said a specialist would be on site on Saturday at the opening to talk about the foot.
This reporter's audio recorder shut off for an unknown reason at the outpost. Talking with Valencia later about it, she said that is a normal occurrence at the Ranch.
"Because of the energy source, that seems to happen," Valencia said. "A lot of the equipment malfunctions. The drones, they don't hardly put up drones in certain areas out there…"
"Speaking with someone who works from many different television properties, it is so rare to have access to an actual location," Valencia said. "So, the fact that we have a tour that will bring them to the spots currently, right now happening, remember we're only between season one and season two. We really believe there is going to be three and four knowing what we know. It's not contracted yet, but we know it's coming."
"The fact that they get to out there and experience that, it's almost impossible," Valencia said. "We have worked with four different properties and it's almost unheard of."
"The fact that Duane is willing and that's his goal, he wants people to know (his) truth," Valencia said. "This is his way. You know, when it's a TV show, Discovery makes the decisions, not Duane. This is a way for Duane to get his story out by us having the outpost and our media center. We're going to have many different testimonies up here."
Phenomecon, billed as Utah's Paranormal Conference, occurred from Sept. 9 – 11.
According to Lesha Coltharp, Uintah County Travel & Tourism director, 450 people from 24 states were slated to attend the convention.
Performers, artists, and attendees enjoyed the events.
On Friday, author James Keenan and his wife Liza Keenan, of Gilbert, Arizona, attended the event.
"Since COVID, this is probably the largest in-person gathering for something like this," James Keenan said. "Fantastic...it's a beautiful venue."
Liza Keenan said this was "one of the best" conventions because of the attention to detail and service.
Duane Ollinger addressed the convention, giving his testimony about his experience with phenomena over the years.
"There are things going on out here," Ollinger said. He spoke about three of his experiences and shared an artist's depiction of what he experienced including "mindblowing" technology.
"If I wouldn't have seen most of it, I wouldn't have believed it," Ollinger said.
The tours of Blind Frog Ranch were sold out during Phenomecon, but Valencia said it is just the beginning.