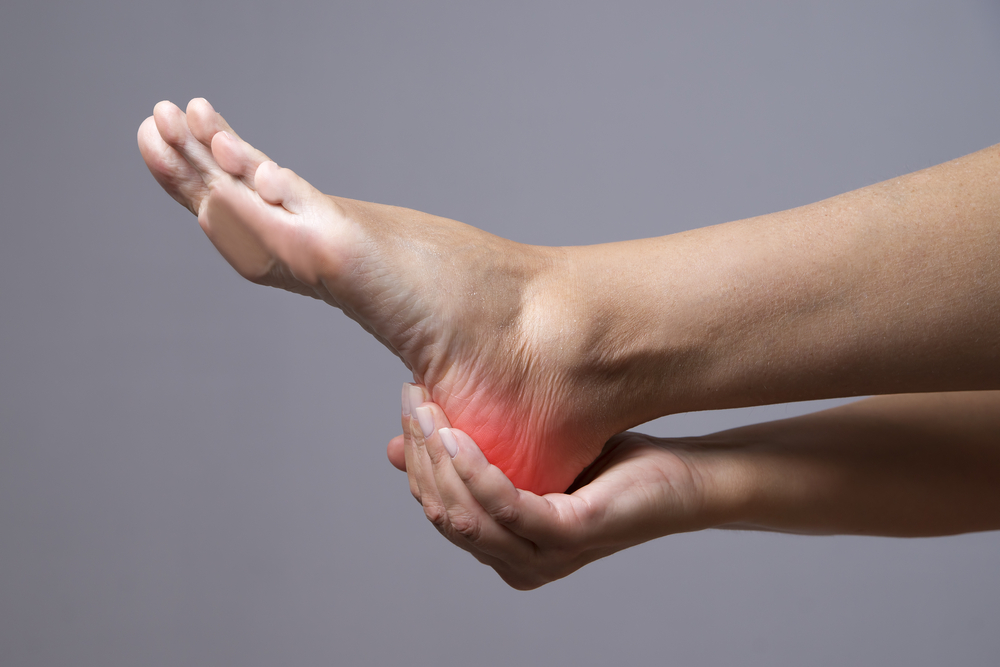 I have previously written on all my clinical work, research and teaching experiences with calcaneal apophysitis and just how much I realised I did not know and just how much I learnt when my own child got it. As my daughters have just come out of the age bracket where the condition is common, I used that opportunity over the last few years to chat to as many of their friends and their friend's parents that I could about their experiences with 'Severs Disease' whenever I could (an unrepresentative purposively selected sample with recall bias and no ethics approval, but, hey no worries).
Based on my own recall bias, here is what I found:
most of the kids either had it or had a friend that had it
almost all of them knew of the special type of growing heel pain that occurs in kids
of those that got it, only a bit over half of them actually went to a health professional for treatment or advice
a wide variety of treatments were used and advice given
some of that advise or treatment, in my opinion, was bad and would have made no difference to the natural history of the condition
they all got better at an age before the growth plate would have merged with the rest of the calcaneus
a bit under two-thirds of them attributed the getting better to taking it easy (eg during school holidays) and not due to any specific treatment given
for many it lasted a while, but the symptoms were always there and manageable, but they got better eventually by doing nothing much
of those that got foot orthoses, NONE of them thought they actually made any difference (except one)!
Over recent years, I have started to question if there is actually anything we can do for Calcaneal apophysitis (Sever's disease). I talked about a particularly painful case here with a massive improvement that all I did was say to them on Thursday, that I will see you Monday. Now I know you are not supposed to give much weight to anecdotes, especially if they fit in with your agenda or world view, but if you combine that anecdote with the experiences I had with my daughters, the unscientific study above and what was being published in peer-reviewed journals, then it is time for some self-reflection on one's beliefs about the condition.
When we get to this stage, we should be relying on high-quality evidence from proper controlled and unbiased studies. There are not many. This one told us that heel raises do a bit better than foot orthoses, but neither really had a big impact (and that is sorta consistent with my unscientific study above). This study showed that doing nothing and just 'wait and see' works pretty well (and that is sorta consistent with my unscientific study above).
The use of foot orthoses to treat this is particularly problematic. The study linked in the previous paragraph showed they did not do too well. My cohort thought they were not particularly useful, yet you still see on a lot of podiatry websites claim that "overpronation" is a factor in calcaneal apophysitis (Sever's disease) and therefore foot orthoses are needed. We know from the evidence that the claims about "overpronation" and this condition are false which removes the rationale as to why foot orthoses would be used.
Does this mean that we should just leave Calcaneal apophysitis (Sever's disease) alone and not treat it? Of course not. I do now believe that this condition has its own good natural history and it gets better pretty much on its own regardless of any intervention. Yes, I know they grow out of it when the growth plate merges with the rest of the calcaneus, but I am talking about before that stage. Our role is simply one of education about the nature of the condition, managing expectations and managing loads. Terminology and words matter. Combine that with some ice for pain relief if it gets bad and maybe a cushioned heel raise and we good to go.
Any advocacy for any other treatments or interventions for this are going to have to be accompanied by actual evidence that they are better than a placebo or doing nothing due to the nature of the natural history of this condition. In clinical practice, did it get better becasue the intervention is better than a placebo or doing nothing or did it get better because it was going to anyway (ie natural history). That is why we need the actual evidence than unsubstantied claims.
Please sign up for my newsletter when a new content is posted:
Name Email
For more, please check all the threads on this on Podiatry Arena and our PodChatLive with Alicia James.