Waking up to the value of data for compliance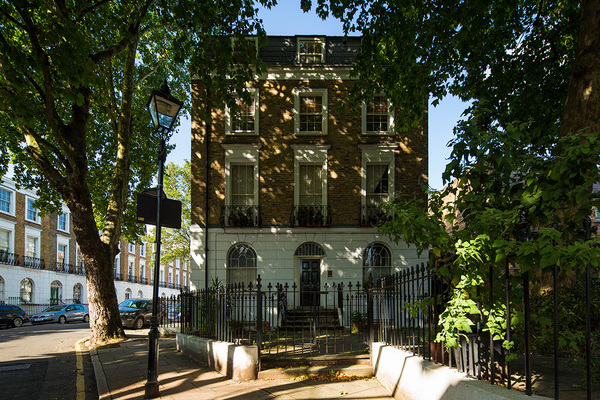 Barnsbury has homes in Islington, north London, including these in Barnsbury Street
Three housing associations operating across the UK have found that they need to better understand and manage their gas maintenance needs – and are now using Gas Tag technology to do it
Barnsbury Housing Association
Size: 300 homes
Barnsbury Housing Association is the archetype of a small, community-based housing association. When Susan French became chief executive in 2016, she encountered the advantages of such a set-up, as well as its challenges.
"There are lots of amazingly good things about being small and community-based," says Ms French. "But we had to make sure we were in the 21st century."
In large part, that meant improving IT and data, not least on gas compliance. The association, which has 300 homes all within or adjacent to Barnsbury in Islington, north London, has long-standing relationships with a handful of small contractors – another advantage afforded by its size and being community-based.
When it comes to gas, the service comes from a sole trader who runs a business his father ran before him. The relationship with tenants is accordingly strong. But keeping accurate data about what work had been carried out, where and when, wasn't always easy.
"We had members of staff keeping records on spreadsheets and a small gas contractor, where the admin support could be a challenge. But the service being given to us and tenants was fantastic."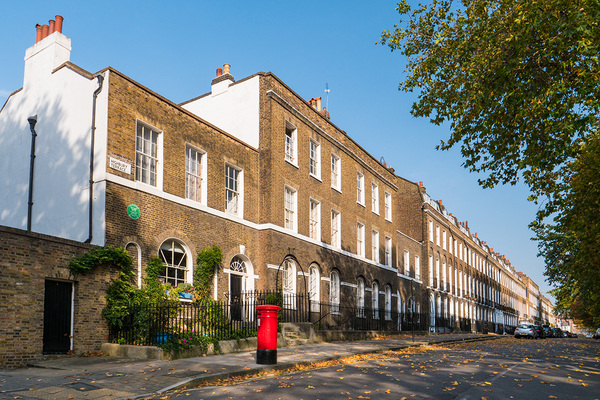 Barnsbury also has homes in Highbury Fields, Islington, north London
Evidencing occasions where access wasn't possible was a particular problem. "We'd find Post-It notes stuck to things – 'Tried to knock, wasn't in' – and keeping that audit trail was a real headache."
It is a problem that has been addressed by using Gas Tag's technology. Every gas meter in the association's homes now has a small tag attached to it. The engineer scans the tag to enter details of the work completed, which is then automatically uploaded to a cloud-based web system. Certificates are also issued automatically.
"It's seamless between the contractor and us. I can log in and be really clear about the position," she says. "It helps reduce the admin burden for the contractor and makes things a lot more transparent for us, which makes us more efficient."
Manningham Housing Association
Size: 1,400 units
"Housing is now waking up to this whole idea that data is critical," says Barrington Billings, chair of Manningham Housing Association. "We've been sitting on data for years, but we haven't been capturing it properly, we haven't been collating it properly, and we haven't been analysing and utilising it effectively."
That includes, he says, gas compliance, which was an area of particular concern at Manningham. When he took up the post in 2017, the Yorkshire association had been downgraded to 'G3' for governance. The regulator was particularly keen to see improvement in gas compliance.
Mr Billings says that what was clear was "strategically, we couldn't make certain decisions unless we had quick and accurate data".
To achieve that for gas compliance, Manningham decided to invest in Gas Tag's technology and has attached its small tags to all its gas meters. Engineers scan these tags using their smartphones and an app to enter details of the work completed. The app can also add a geo-tagged photo stamped with the time and date when it hasn't been possible to gain access to a property, providing crucial and timely information about which homes could not be accessed. All the data can be viewed in real time on a web-based system.
"We can call up a property, see as soon as the engineer is on site and get live, up-to-the-minute information. We have more confidence in what we are being told by the engineers because we can verify it very, very quickly – almost instantaneously."
Even in the midst of the lockdown, not a single gas service has been missed. "Because we've got such a tight system, it's helped us to manage information so effectively that we were able to still get into all our properties during the lockdown and still get things done. The speed at which we could get information, the way we could analyse it and keep in touch, and then digitally move that information on to other departments was a big help."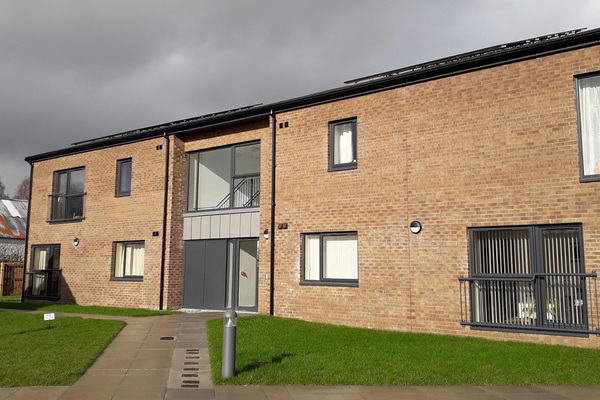 The 2,500-home Loreburn Housing Group hopes to use Gas Tag across all its properties, including this Carnation Crescent development
Loreburn Housing Group
Size: 2,500 homes
In April 2019, Loreburn Housing Group had an independent audit of its gas policies and procedures. One of the key recommendations was that the association, which has 2,500 properties in the Dumfries and Galloway region of south-west Scotland, should introduce an electronic system to store all its gas data in one place.
"Our compliance data was already stored digitally but it sat across a variety of systems," explains Nadine Paterson, the association's assistant manager (compliance and projects).
"Our aim was to streamline the process and to hold the information in one place."
It is why the association has now signed a contract for a new digital system that will ensure all information is stored in one place.
The hope is that Gas Tag will make it easier to safeguard customers, demonstrate compliance and more accurately predict when and where future investment is required.
"With real-time data about how our boilers are performing, we are better positioned from both a compliance and repairs perspective," says Ms Paterson. "We will be able to predict when problems are likely to happen which enables us to plan more effectively and adopt a proactive approach."