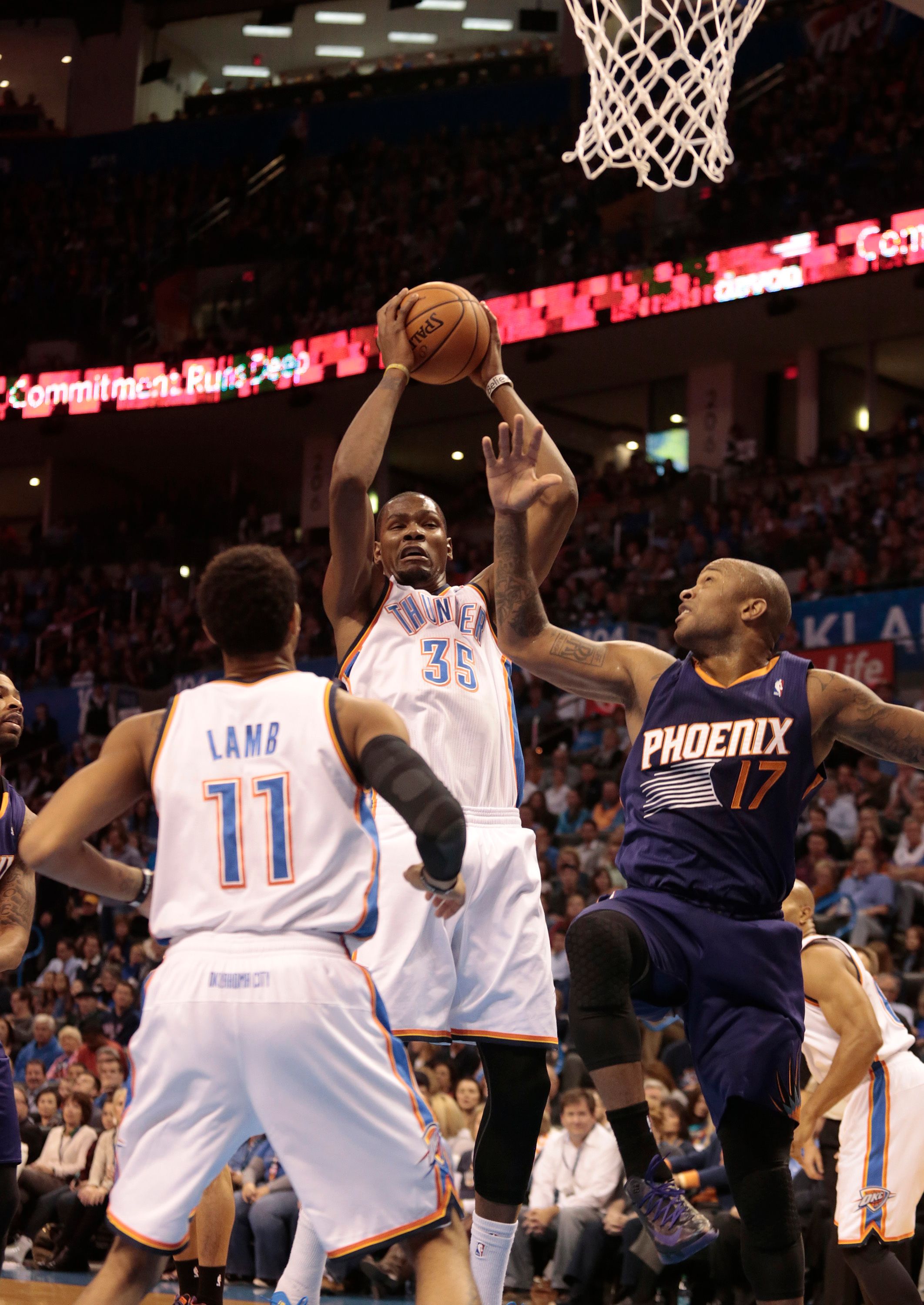 TWO of the NBA's hottest teams clashed in Portland on Monday with the Trail Blazers narrowly beating Indiana while the Pelicans needed three overtime periods to beat the Bulls.
There were just the five games in the NBA on Monday night with Washington beating Orlando 98-80, New Orleans downing Chicago 131-128 after three overtimes, San Antonio beating Atlanta 102-100, Utah downing Houston 109-103 and Portland beating Indiana 106-102.
Washington improved to a 500 record on the season with a comfortable 18-point win over Orlando at home on Monday night.
Trevor Ariza top-scored for the Wizards with 24 points with John Wall adding 16 points and 13 assists.
Nene also had 14 points, Marcin Gortat 13 and Chris Singleton 11.
Arron Afflalo top-scored for the Magic with 21 points with Maurice Harkless adding 16 points, Victor Oladipo 13 and Nikola Vucevic 10.
The Pelicans and Bulls played out an incredible triple-overtime thriller in New Orleans with the home team eventually prevailing by three points over the Derrick Rose-less Chicago.
Ryan Anderson top-scored for the Pelicans with 36 points with Eric Gordon adding 23 points and seven rebounds.
Point guard Jrue Holiday also had 19 points, 12 assists and eight rebounds with Tyreke Evans adding 13 points, Al-Farouq Aminu 14 and Jason Smith 12 to go with 14 rebounds.
Luol Deng had a huge night for the Bulls with 37 points, eight rebounds and seven assists with Taj Gibson adding 26 points (and 14 rebounds), Mike Dunleavy 23 (seven boards, five assists), Joakim Noah 19 (10 rebounds) and Kirk Hinrich 13 to go with 11 assists.
Tim Duncan led the San Antonio Spurs to a narrow two-point win over a fast-finishing Atlanta at home with the veteran big man finishing the night with 23 points, 21 rebounds, two assists and two blocked shots while shooting a supremely efficient 10-of-15 from the field.
Another veteran Boris Diaw added 16 points off the bench for the Spurs with point guard Tony Parker finishing with 15 points and seven assists.
Marco Belinelli also had 13 points, Tiago Splitter 11 and Manu Ginobili 10 to go with his seven assists.
Australian guard Patty Mills scored six points and had two rebounds in almost 15 minutes off the bench while Aron Baynes didn't make it on the floor.
Jeff Teague top-scored for the Hawks with 19 points and seven assists with DeMarre Carroll adding 17 points (and eight rebounds), Al Horford 18 (seven boards), Paul Millsap 15 (14 rebounds) and Louis Williams 10 (four assists).
Utah continued its slight resurgence since a horror start to the season with a six-point win at home over the Houston Rockets.
Gordon Hayward finished with 29 points and five rebounds for the Jazz on the back of 12-of-18 shooting from the field.
Point guard Trey Burke was impressive with 21 points and six assists with Alec Burks adding 21 points off the bench and Derrick Favors finished with 14 points and 13 rebounds.
James Harden had a big night for the Rockets with 37 points and eight assists while Dwight Howard had 15 points, Francisco Garcia 13, Omri Casspi 13 and Aaron Brooks 13.
The two hottest teams in the NBA then met in the final game of Monday night and it was the Trail Blazers who prevailed in a thrilling and entertaining battle over the Pacers by just four points.
It was a tight contest all evening but in the end it was Portland who just got the upper hand to improve to a 15-3 record while the Pacers suffered just their second loss of the season to date in 18 matches.
The Blazers' one-two punch of point guard Damian Lillard and power forward LaMarcus Aldridge continued their outstanding starts to the new NBA seasons to be instrumental in the eventual victory.
Aldridge finished with 28 points and 10 rebounds with Lillard also having 26 points, six boards, two assists and two blocked shots.
Wesley Matthews chipped in for Portland with 15 points with Mo Williams adding 13 off the bench.
Paul George did all he could for the Pacers scoring a career-high 43 points on 16-of-30 shooting from the field and 7-of-15 from downtown.
Centre Roy Hibbert adding 16 points and 14 rebounds for Indiana with David West continuing his strong form with 12 points, eight boards and five assists.
NBA Results Monday December 2
Orlando Magic (6-11) 80 lost to Washington Wizards (9-9) 98
New Orleans Pelicans (9-8) 131 defeated Chicago Bulls (7-9) 128
Atlanta Hawks (9-10) 100 lost to San Antonio Spurs (15-3) 102
Houston Rockets (13-6) 103 lost to Utah Jazz (4-15) 109
Indiana Pacers (16-2) 102 lost to Portland Trail Blazers (15-3) 106