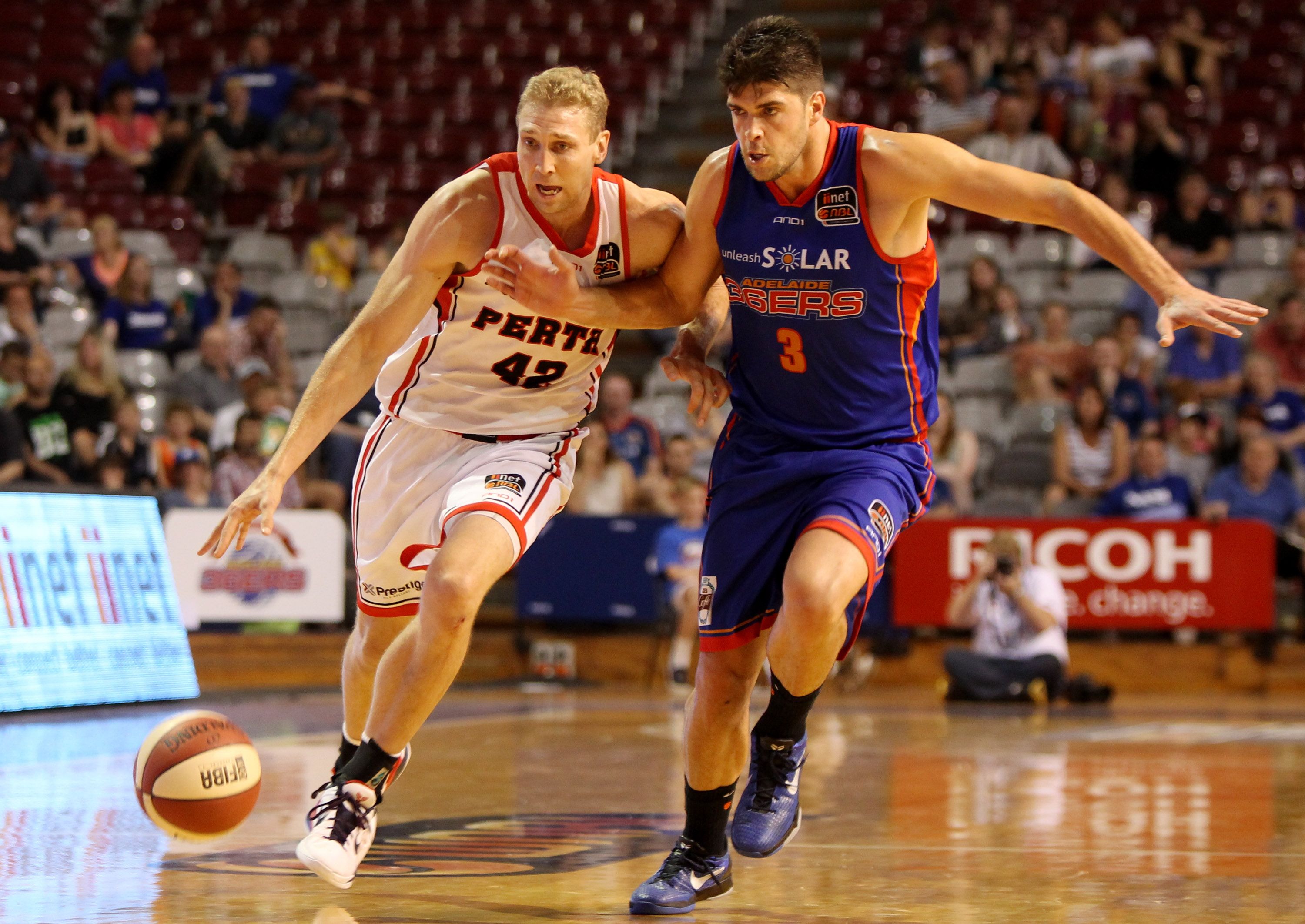 THE Perth Wildcats moved to the top of the NBL ladder after beating the Adelaide 36ers 91-85 in overtime at the Adelaide Arena on Sunday despite trailing most of the game.
The Wildcats trailed by double-figures for much of the first three and-a-half quarters of the game and that would have created some further doubts in their minds after losing the first two games to Adelaide this season.
The 'Cats were still down by seven points with just over a minute to go, but big threes from Greg Hire and Kevin Lisch helped them level scores and get the game into overtime, and while there with a host of players fouled out the Wildcats finished the better to win by six points.
It is the Wildcats' second win of the weekend after also beating the Wollongong Hawks on Friday night with the victory improving their record to 8-3 to move to the top of the ladder following five straight victories.
Five Wildcats players scored in double-figures led by 20 points and eight rebounds from co-captain Shawn Redhage.
Reigning NBL MVP Lisch had 18 points, new import Michael Dunigan 16 and 13 rebounds despite struggling shooting just 4-of-13 from the field, Jesse Wagstaff 11 and Damian Martin 11 to go with seven boards.
Lisch was delighted with the victory after the game especially given the Wildcats trailed for most of it and had lost seven of the last 10 games to the 36ers.
"That was pretty good. It was a tough game and it was kind of a slug fest, and felt like we were running through mud at times, but we stuck with it, hit some shots and kept our composure at the end," Lisch said.
"There were a lot of people fouling out everywhere, but fortunately in overtime we were able to hit some shots. Credit to them, they played well, but it was just good to get that win."
Pressure is now mounting on Adelaide with the Sixers now sitting on a 5-6 record following three straight losses after winning five of their first eight games of the season.
The 36ers were clearly the better team for three and-a-half quarters but couldn't put the Wildcats away with 27-of-43 shooting from the free-throw line at just 63 per cent proving costly.
Point guard Adam Gibson, centres Luke Schenscher and Daniel Johnson, and power forward Anthony Petrie all fouled out for the 36ers which proved costly in the overtime period.
Before fouling out, Johnson had 23 points, Petrie 14 and seven rebounds, Gibson 13 points, six assists and five rebounds, and Schenscher four points and three rebounds.
Mitch Creek also scored 13 points and pulled in seven rebounds for the Sixers with point guard Jason Cadee adding 10 points.
Gibson took on some of the responsibility for the loss himself when he fouled out, but despite the 36ers now having lost three straight games he and the rest of the team won't be taking notice of any outside criticism of the coaches or playing group.
"I take a lot of responsibility myself. I can't get fouled out in these kind of games and we worked on free-throws through the week, but if we made a few at the end it didn't go into overtime and we win the game," Gibson said.
"We are a tight-knit group and it doesn't matter what goes on around us and in the media, we know we have the team that can get it done. It's a matter of sticking tight together as a group and we have some work to do, but I know that we have the people that can get it done.
"People are always going to talk rubbish, but we know what happens in these walls and we don't read that stuff. We let them do their thing and whatever they want to say they will say, but we know what's going on in this team and that's all that matters."