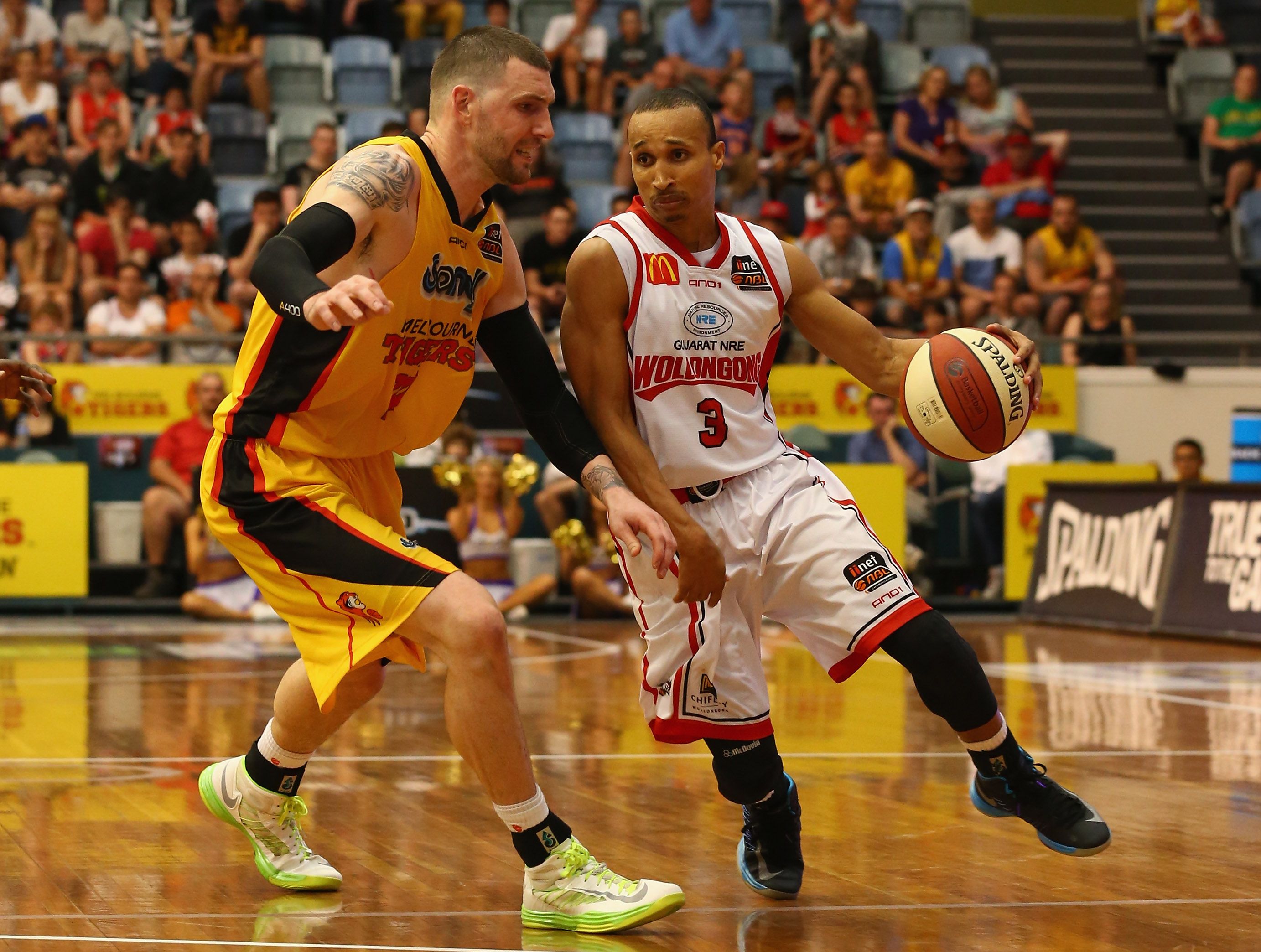 THE Wollongong Hawks have maintained top spot on the NBL ladder with a 74-66 win over Jonny Flynn and the Melbourne Tigers at The Cage on Sunday afternoon.
The eight-point victory improves the Hawks to a 7-1 record on the season to maintain their hold on top position just ahead of the New Zealand Breakers (7-2), Perth Wildcats (5-3) and Adelaide 36ers (5-3).
It was a disappointing result for the Tigers who now have lost their last two games to be just 1-2 since the signing and arrival of point guard Flynn, the most-credentialed NBA player to have come to play in the NBL.
While Flynn put in a good performance for the Tigers with 19 points and eight assists on 8-of-13 shooting from the field, he didn't get enough help from his teammates as Wollongong took over when it mattered.
Adris Deleon came up with all the big plays down the stretch for Wollongong with a dagger three-pointer, a big lay-up and then a pair of free-throws to seal the Hawks' eight-point victory.
Deleon finished the game with 18 points, five assists and five rebounds as he continues to come off the bench, but finish games the best of anyone in the NBL right now.
Veteran Glen Saville was outstanding as well, particularly in the first half to record 15 points, including 3-of-4 from three-point territory, and seven rebounds.
Centre Larry Davidson had 12 points, five rebounds and three assists as well with Lance Hurdle scoring nine points and Rhys Martin eight.
The victory meant that Wollongong coach Gordie McLeod now has his best start to a season in the NBL
"Every day, every week you try and build towards something. This was a really hard fought win and they did a good job disrupting us, but I was pretty disappointed with a lot of things we did even though I'm pleased with the effort we played with," McLeod said.
"We just hung in there and found ways to hang about. We've got a lot of hard work to do, but I'm pleased to play the way we did and still come away with the win."
Only Lucas Walker (11 points, 10 rebounds) and Seth Scott (10, six) joined Flynn as double-digit scorers for the Tigers as they fell to a 2-6 record on the season leaving them with plenty of work to do in order to stay in the playoff hunt.
Flynn arrived to join the Tigers three weeks ago with the club releasing Kevin Braswell to sign him.
Flynn had the mission to come to the NBL, play big minutes and get back into the form that saw him be the No. 6 pick in the 2009 NBA draft and then go on to star for the Minnesota Timberwolves in his rookie season.
He has done well over his three games with Melbourne averaging 16.0 points, 6.7 assists and 4.7 rebounds, but he just wants to now help the team win games from here.
"It's tough to now lose two games in-a-row. We thought we had a good grasp of this game, but we just have to stop with the mental lapses. Offensive rebounds killed us today and there was one possession where we played defence for a minute and-a-half," Flynn said.
"You can't just do that against good teams like this because they will kill you.
"The more and more we play and practice together, we are going to gel. A team like Wollongong has been together a long time and you can see it, they have crispness in their offensive sets. We are making strides and we are on the right path."