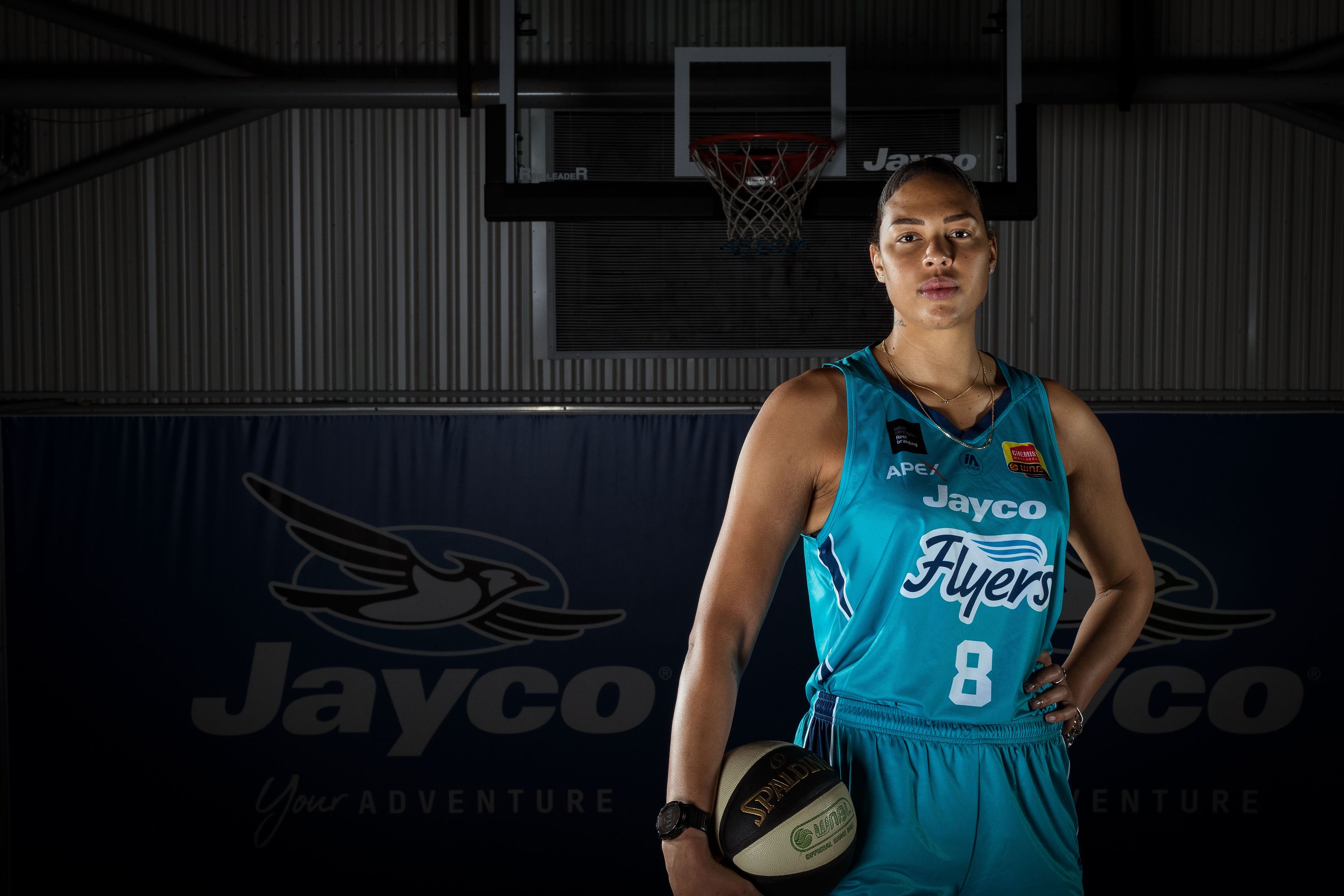 The Jayco Southside Flyers are making no secrets of their hunger to make up for last season's heartbreak but first up for them in the Chemist Warehouse WNBL is a young and hungry Bendigo Spirit outfit in Townsville on Thursday.
The Flyers and Spirit open their WNBL seasons at Townsville Stadium in the second half of a double-header on Thursday night. It promises to be a tantalising match up between one squad with nothing to lose and another who has loaded up remarkably.
The Flyers went heartbreakingly close to a championship a season ago only losing the Grand Final series in three games to the UC Capitals. They aren't hiding from their desire to make up for that now over the next six weeks in the North Queensland hub.
Sara Blicavs, Aimee Clydesdale, Bec Cole, Leilani Mitchell, Rebecca Pizzey and captain Jenna O'Hea are all back for their shot at redemption.
Then the Flames have added one of the world's great basketball superstars, Liz Cambage along with emerging point guard Monique Conti and it's a squad that coach Cheryl Chambers rightfully has high hopes for.
They certainly won't have it their own way first up against the Spirit, though, in what should be a tantalising first up showing for both teams.
While Flyers captain O'Hea is making it clear what her team hopes to get out of this WNBL season, she will be fully aware of the importance of making a good start.
"To lose a three-game series by a total of five points, that just really stings," O'Hea said.
"So yes we are still definitely thinking about that and with a lot of core players back from last year, we are taking that disappointment from last year into this coming season."
The way the WNBL has now taken shape could end up working in the favour of Bendigo. They will be well led by experienced trio Tessa Lavey, Carley Ernst and Amelia Todhunter with an exciting young group beneath them led by Georgia Pineau and Alicia Froling.
There's then players like Jennie Rintala who finally gets her first proper crack at the WNBL desperate to show she belongs.
There is reason for Lavey to have high hopes for what lies ahead, and also against the Flyers having already played them twice in pre-season hit outs.
"Our group's really focused on making sure that they aren't left out on an island. We are going to be a team who puts lots of pressure on the ball and dig in whenever we can," Lavey said.
"We've improved already so much just over those two (practice) games so that's going to give us a lot of confidence going into this first game. We learned a lot from those two games which will be super important."
Broadcast Details
Villawood Properties Bendigo Spirit vs Jayco Southside Flyers
Played at Townsville Stadium
Thursday 12 November 2020
8.00pm AEST / 9.00pm AEDT
LIVE on Kayo