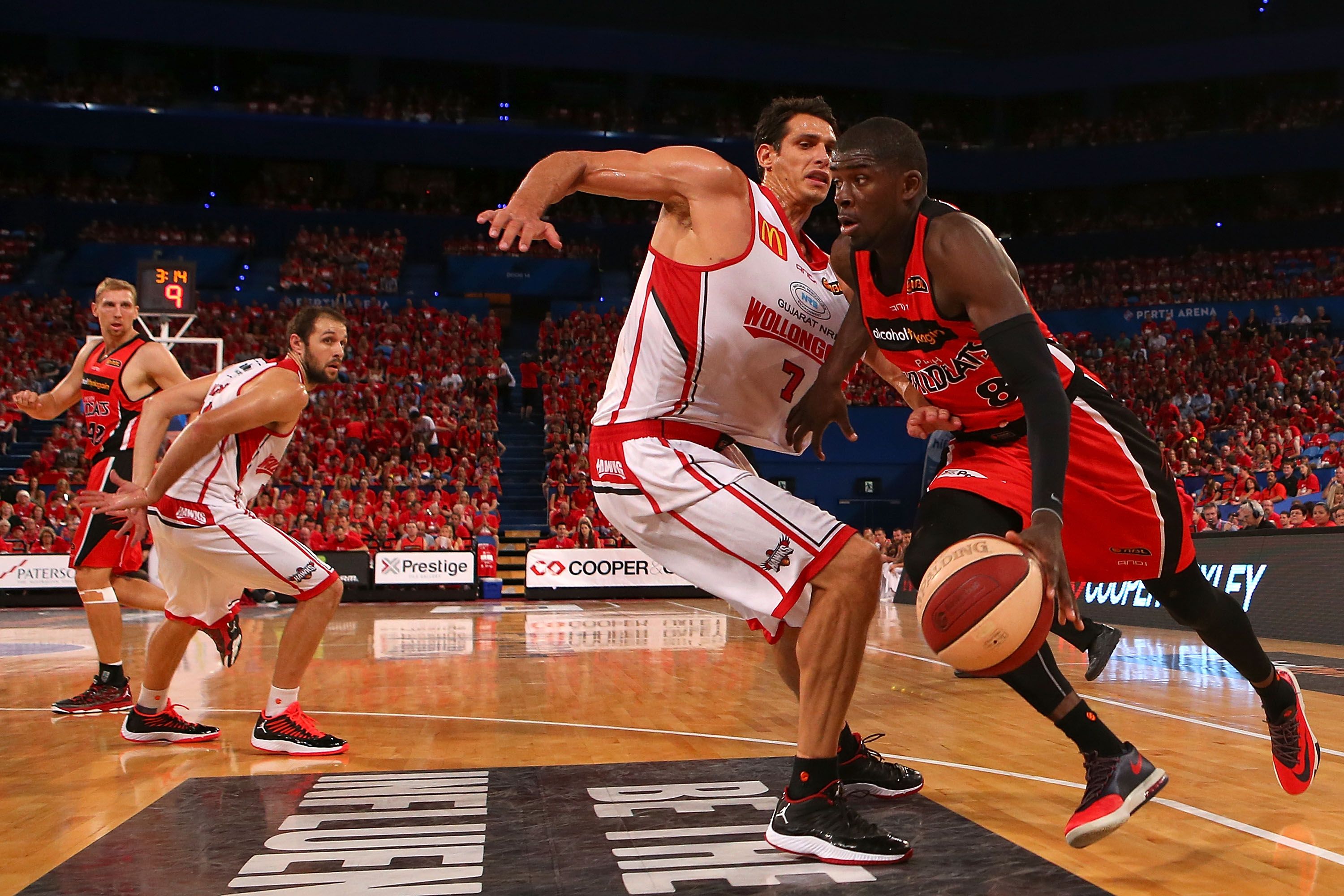 THE NBL semi finals have gone to script after the opening games with the favourites Perth and Adelaide recording comfortable home victories to go up one-nil in their respective series'.
The NBL playoffs for the 2013/14 season began on Thursday night at the Adelaide Arena with the Adelaide 36ers proving too good for the Melbourne Tigers 101-85.
And then on Friday night at the Perth Arena, the minor premier Perth Wildcats also had little trouble taking care of the fourth-placed Wollongong Hawks, winning 91-79.
Both Game 2's of the semi-final series' will now take place on Sunday afternoon with the Tigers hosting the 36ers at Hisense Arena and the Hawks hosting the Wildcats at the WIN Entertainment Centre with both home teams needing to win to force a Game 3.
If Adelaide and/or Perth are able to win on Sunday, then they are through to the grand final series but if a Game 3 is required, both are scheduled to take place on Tuesday night at both the Adelaide Arena and Perth Arena.
On Friday night, the Hawks did start well against the Wildcats leading 14-8 after five minutes and then 21-14 shortly after, but by quarter-time Perth had found a way to end up leading 27-26 following a Damian Martin three on the buzzer.
The Wildcats then dominated the second period leading by 12 points at one stage and then still 49-38 at half-time.
Perth's lead did stretch out to 16 points during the third quarter and despite the Hawks closing that back to within three points with four and-a-half minutes left in the game, but an Ennis three saw off that threat and the Wildcats went on to win by 12 points.
Likely league MVP for this season Ennis led the way for the Wildcats on the night finishing with 25 points and nine rebounds while hitting 3-of-6 from three-point range.
Centre Tom Jervis also had a terrific game with 14 points and five boards while shooting 7-of-8 from the floor.
Veteran Shawn Redhage also scored 12 points with Jesse Wagstaff adding 11 and Jermaine Beal 10 to go with six assists.
Captain Damian Martin finished with five points, three rebounds and three assists.
Sharpshooter Clarke did all he could for the Hawks finishing the game with 23 points and four assists with Oscar Forman adding 18 points on the back of hitting 6-of-8 from downtown.
Kevin Tiggs contributed 12 points and five rebounds for Wollongong while Rhys Martin scored 11 points.