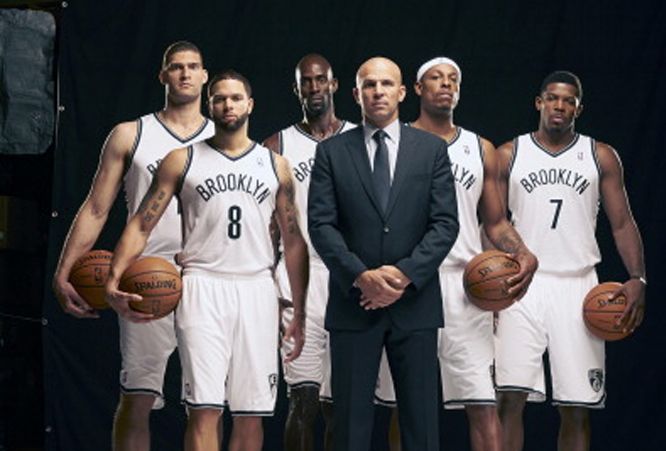 THE NBA's 2013/14 season gets underway this week with the two-time defending champion Miami Heat tracking a championship three-peat with the rest of the league fighting to stop them.
The LeBron James, Dwyane Wade and Chris Bosh-led Miami Heat again are the team to beat heading into the new NBA season with the revamped Brooklyn Nets under coach Jason Kidd and with Paul Pierce, Kevin Garnett, Jason Terry and Andrei Kirilenko looming as their toughest threat in the eastern conference.
It looks to be a much more open affair in the western conference with the San Antonio Spurs, LA Clippers, Oklahoma City Thunder, Houston Rockets, Memphis Grizzlies and even Andrew Bogut's Golden State Warriors all looking at this stage capable of making a run to the NBA finals.
Here's a look at how all 30 NBA teams are shaping up for the season:
ATLANTA HAWKS
Last season's finish: 44-38 (lost in first round)
Predicted 2013/14 finish: Sixth in Eastern Conference
Season opener: Wednesday October 30 at Dallas Mavericks
Coach: Mike Budenholzer
Arrivals: Pero Antic, Gustavo Ayon, Elton Brand, DeMarre Carroll, Paul Millsap, Dennis Schroeder
Departures: Devin Harris, Dahntay Jones, Zaza Pachulia, Josh Smith, DeShawn Stevenson
Snapshot: It is a distinctly different looking Atlanta Hawks roster heading into the 2013/14 season following the departure of Josh Smith who has formed an impressive duo with their athletic prowess with Al Harford.
That has been a catalyst to the Hawks making the playoffs six straight years since Harford arrived as an undersized, but prolific centre.
While the athletic, and perhaps still untapped, Smith is gone the Hawks have added some experience and depth to their big men department in the form of Paul Millsap and the well-travelled Elton Brand.
With emerging point guard Jeff Teague and sharpshooter Kyle Korver also in the mix, Atlanta has enough to be more than competitive this season but it's tough to see them challenging the real top teams of the eastern conference without some added firepower in the meantime.
BOSTON CELTICS
Last season's finish: 41-40 (lost in first round)
Predicted 2013/14 finish: 14th in Eastern Conference
Season opener: Wednesday October 30 at Toronto Raptors
Coach: Brad Stevens
Arrivals: Keith Bogans, MarShon Brookes, Vitor Faverani, Kris Humphries, Kelly Olynyk, Phil Pressey, Gerald Wallace
Departures: Kevin Garnett, Fab Melo, Paul Pierce, Jason Terry, DJ White
Snapshot: The Boston Celtics team that led to a strong run of playoff appearances including the 2008 championship and led by Doc Rivers, Paul Pierce and Kevin Garnett has been blown up.
While the Celtics faithful will miss their popular championship-winning coach Rivers and star veteran power forward Garnett, the loss of one of the team's all-time greats in Pierce is the one that will really hurt.
Pierce was everything that the Celtics were all about and battled through some lean years after being drafted to be rewarded with being the captain of the championship team once Garnett and Ray Allen arrived to help him out.
He made no secret that he wanted to play out his career as a Celtic, but general manager Danny Ainge had other ideas and the worst part for the Celtics out of losing Pierce, Garnett and Jason Terry is that they got precious little in return.
Rookie coach Brad Stevens has a huge job just to be able to make Boston competitive this season and that's not going to be helped early on with star point guard Rajon Rondo out injured.
Avery Bradley will be the young player called upon to do most of the point guard duties in Rondo's absence and then the likes of Jeff Green, Brandon Bass and Gerald Wallace will get the chance to be what they never have been – focal points on a team lacking star power or indeed firepower.
Rookie big man Kelly Olynyk will get to show what he is capable of with significant minutes also.
BROOKLYN NETS
Last season's finish: 49-33 (lost in first round)
Predicted 2013/14 finish: Second in Eastern Conference
Season opener: Wednesday October 30 at Cleveland Cavaliers
Coach: Jason Kidd
Arrivals: Alan Anderson, Kevin Garnett, Andrei Kirilenko, Shaun Livingston, Paul Pierce, Mason Plumlee, Jason Terry
Departures: Keith Bogans, MarShon Brooks, Kris Humphries, Damion James, Gerald Wallace
Snapshot: While the Brooklyn Nets have got significantly older in the off-season, they have also got significantly better with the star veterans arriving still with something left in the tank as new coach Jason Kidd attempts to bring a championship to Brooklyn in his rookie season.
Kidd is fresh off retiring after his decorated NBA career, much of which was with him leading the then New Jersey Nets to back-to-back finals appearances around a decade ago, and he has been given the coaching job at the same time his singlet was retired in the Brooklyn rafters.
Brooklyn was a team full of unrealised potential last season, but now there is nothing unrealised about a roster full of proven stars.
Championship-winning Boston Celtics pair Paul Pierce and Kevin Garnett are virtually Kidd's contemporaries, but there is plenty of mutual respect there and there will be plenty of motivation to deliver something together now as players and coaches.

Garnett is likely in his last season and Pierce will have a chip on his shoulder to show that Boston should not have let one of their favourite sons walk out so easily.
Then there is one of the best clutch performers in the NBA, Jason Terry, who also arrives from Boston and is a championship winning teammate of Kidd's from the Dallas Mavericks.
Throw in the arrival of Russian Andrei Kirilenko and there is a defensive maestro to throw in the mix and that just takes care of those arriving.
There is still one of the best point guards in the game, Deron Williams, to run the show and one of the league's purest scorers as well, Joe Johnson with Brook Lopez holding down the middle.
A starting five of Williams, Johnson, Pierce, Garnett and Lopez is as good as any in the NBA then with Kirilenko and Terry among those off the bench, the Nets are shaping as the biggest challengers in the eastern conference to the Miami Heat.
CHARLOTTE BOBCATS
Last season's record: 21-61 (14th)
Predicted 2013/14 finish: 12th in Eastern Conference
Season opener: Wednesday October 30 at Houston Rockets
Coach: Steve Clifford
Arrivals: Al Jefferson, Jannero Pargo, Anthony Tolliver, Cody Zeller
Departures: Byron Mullens, Tyrus Thomas, Reggie Williams
Snapshot: There is little reason to think that the perennial struggling Charlotte Bobcats will improve much this season, but at least they will have a strong presence inside.
Charlotte didn't lose too much in the off-season, not that that's saying much, and recruited solidly enough adding Al Jefferson, Cody Zeller and Anthony Tolliver to the frontcourt.
Jefferson is a proven double-double monster wherever he has plied his trade while Zeller has the ability to become a star centre in the league, and Tolliver is a good role player at the four spot.
The Bobcats then still have fellow big men Josh McRoberts and Bismarck Biyombo who are continuing to improve.
That takes care of the frontcourt for rookie coach Steve Clifford and that's the least of his concerns.
Finding enough talent and points in the backcourt is likely going to limit Charlotte to another 20-win season with plenty of responsibility falling onto the shoulders of Kemba Walker, Gerald Henderson and Jeffery Taylor.
CHICAGO BULLS
Last season's finish: 45-37 (lost in semi finals)
Predicted 2013/14 finish: Third in Eastern Conference
Season opener: Tuesday October 29 at Miami Heat
Coach: Tom Thibodeau
Arrivals: Mike Dunleavy, Mike James, Erick Murphy, Tony Snell
Departures: Marco Belinelli, Daequan Cook, Richard Hamilton, Vladimir Radmanovic, Nate Robinson
Snapshot: The Chicago Bulls found a way to still be a force last season despite superstar point guard Derrick Rose opting out of trying to return on recovery from a knee injury.
Now the Bulls have kept the core of their group together that fought so valiantly last season and all indications are that it's a 100 per cent fit Rose ready to make his mark, and ensure that nobody holds against him the fact that he didn't return last season.
If he leads the Bulls back to the promised land this season then nobody will even mention it, but Chicago faces a big ask to get past the Brooklyn Nets and obviously the Miami Heat to get back to the NBA finals for the first time post Michael Jordan.
Luol Deng is one of the league's most versatile three men, Carlos Boozer a strong four man and Joakim Noah an outstanding centre.
Kirk Hinrich led the team well last season in the absence of Rose while Taj Gibson remains a threat as a swingman.
With Rose back as the starting point guard, perhaps the two guard slot is the one that remains somewhat of a question with the Bulls but Jimmy Butler looks capable of stepping up while Hinrich and the arriving Mike Dunleavy will help out there as well.
Mike James arrives to replace Nate Robinson as back up point guard and Erik Murphy picks up the role of Vladimir Radmanovic with Chicago having all the pieces of a top-tier team, particularly if Rose can get back to his MVP-winning best.
CLEVELAND CAVALIERS
Last season's finish: 24-58 (13th)
Predicted 2013/14 finish: Seventh in Eastern Conference
Season opener: Wednesday October 30 v Brooklyn Nets
Coach: Mike Brown
Arrivals: Anthony Bennett, Andrew Bynum, Earl Clark, Carrick Felix, Jarrett Jack, Sergey Karasev
Departures: Omri Casspi, Wayne Ellington, Daniel Gibson, Kevin Jones, Shaun Livingston, Chris Quinn, Marreese Speights, Luke Walton
Snapshot: Cleveland is yet to recover from the departure of LeBron James, but the Cavs are at least into the recovery phase and will continue to get better as a team the more star point guard Kyrie Irving continues to develop.
The former No. 1 draft pick is now entering his third season in the league and will look to build on two years that has already seen him be named Rookie of the Year and an All-Star.
The point guard averaged 22.5 points, 5.9 assists and 3.7 rebounds a game last season to already be one of the finest players at his position, but he does need some help if the Cavs are to make an impact.
While Anderson Varejao, Dion Waiters, Tristan Thompson, Jarrett Jack and No. 1 draft pick Anthony Bennett can combine to ensure Cleveland far from stinks, and if Andrew Bynum is able to get on the court and contribute suddenly they could be a playoff contender.
The talented but enigmatic centre threatened to become a star with the LA Lakers, but his attitude and body combined to ensure he never reached his billing as the next Shaquille O'Neal.

Subsequently, he was traded to the Philadelphia 76ers last season and failed to show up. Now he has his third chance in the NBA, and possibly last, with the 25-year-old needing to put in the hard work and deliver on the court or risk being a flash in the pan.
If Bynum delivers and works well with Irving, suddenly the Cavs will be a threat and with solid role players, they could be a surprise packet this season.
The Cavs have also signed Australian guard Matthew Dellavedova.
DALLAS MAVERICKS
Last season's finish: 41-41 (10th)
Predicted 2013/14 finish: Sixth in Western Conference
Season opener: Wednesday October 30 v Atlanta Hawks
Coach: Rick Carlisle
Arrivals: DeJuan Blair, Jose Calderon, Samuel Dalembert, Wayne Ellington, Monta Ellis, Devin Harris, Gal Mekel
Departures: Josh Akognon, Rodrigue Beaubois, Elton Brand, Darren Collison, Mike James, Chris Kaman, OJ Mayo, Anthony Morrow
Snapshot: The Dallas Mavericks haven't been able to be a real contender since winning the 2011 NBA championship, but they could very well get back there in the 2013/14 season.
The star and finals MVP from that championship win Dirk Nowitzki remains the focal point for Dallas and for whatever reason things haven't quite clicked in the front court with him and the likes of Chris Kaman and Elton Brand in recent seasons.
However, the arrival of Samuel Dalembert and DeJuan Blair look to be terrific signings for the Mavs, if they can both work in well with Nowitzki then the Mavs area gain a true threat to be the team to beat out west.
There is then added scoring power in the back court with the arrival of Monta Ellis and Devin Harris, but perhaps the best off-season move is the signing of point guard Jose Calderon.
The beauty of Jason Kidd working so well in Dallas was that he was a set up first point guard who would think of scoring second, and that worked a treat with the likes of Nowitzki and Jason Terry.
Calderon is one of the best point guards in the league at running an offence and with the likes of Nowitzki, Ellis, Shawn Marion and Vince Carter that could very well work a treat.
The Mavericks have all the tools with a solid point guard, strong scorers at the two and three spots, and some good big men help for Nowitzki, now it's just a matter of if all the pieces come together and remain healthy.
DENVER NUGGETS
Last season's finish: 57-25 (lost in first round)
Predicted 2013/14 finish: 10th in Western Conference
Season opener: Wednesday October 30 at Sacramento Kings
Coach: Brian Shaw
Arrivals: Darrell Arthur, Randy Foye, JJ Hickson, Nate Robinson
Departures: Corey Brewer, Andre Iguodala, Kosta Koufos, Julyan Stone
Snapshot: The Nuggets won't be under the guidance of George Karl as coach for the first time in a decade and new boss Brian Shaw faces a big task to get Denver back into the playoffs.
The Nuggets went to nine straight post-seasons under Karl, but only ever went past the first round once and that is now Shaw's focus – long-term.
In the short-term, this Denver team will just be fighting to remain a playoff-calibre team this season with Andre Iguodala leaving and Danilo Gallinari still recovering from a knee reconstruction.
The team now will be built around emerging point guard Ty Lawson and the hugely talented, but hit and miss centre Javale McGee.
However, if Lawson can again average around 17 points and seven assists this season, and McGee can lift his numbers to averaging close to a double-double, then Denver will be a tough team to beat.
Particularly when you throw in Randy Foye, Wilson Chandler, Kenneth Faried, JJ Hickson and Nate Robinson.
Even though Denver might not be a championship threat in Shaw's first season in charge, they can't be slept on as a playoff contender.
DETROIT PISTONS
Last season's finish: 29-53 (11th)
Predicted 2013/14 finish: Ninth in Eastern Conference
Season opener: Wednesday October 30 v Washington Wizards
Coach: Maurice Cheeks
Arrivals: Chauncey Billups, Luigi Datome, Josh Harrellson, Brandon Jennings, Tony Mitchell, Kentavious Caldwell-Pope, Peyton Siva, Josh Smith
Departures: Jose Calderon, Kim English, Brandon Knight, Vlacheslav Kravtsov, Jason Maxiell, Khris Middleton
Snapshot: After a run of six straight appearances in the eastern conference finals between 2003 and 2008, including the 2004 championship, the Detroit Pistons have flat out stunk in recent seasons.
The Pistons have not finished a season with a winning record since 2007/08 and have not played in the post-season since 2009 with the last four seasons seeing them compile a woeful record of 111-201, but things look to be on the improve.
General manager Joe Dumars has again been given the green light to make some movement in the off-season and the result is a vastly more talented, and somewhat more experienced Detroit line-up that could very well threaten to finish with a playoff berth.
Most importantly, the losses to the group won't be felt too heavily with only Jason Maxiell and Brandon Knight players of note to leave. While both were popular in Detroit during their time, neither was anything more than a solid role player.
The NBA finals MVP from Detroit's last championship in 2004 Chauncey Billups is back to finish his career in the city where he really made his mark, and where his legacy will be left and he becomes the general of a roster that is reasonably youthful but certainly talented.
The two exciting signings are that of hugely talented swingman Josh Smith from Atlanta and then livewire point guard Brandon Jennings from Milwaukee.
Smith was a star in Atlanta capable of doing just about everything with the ability to pull off show-stealing dunks, play in the post, hit the outside shot and play solid defence when he wanted to.
There was a feeling he never quite reached his potential in Atlanta, but he now becomes the 'man' on this Detroit team with help from Jennings who proved himself a game-winning point guard when on song with the Bucks.
Jennings has already flagged his excitement at working with emerging Detroit big men Greg Monroe and Andre Drummond, and if those two can continue to develop with Jennings getting them the ball, and with Smith the focus of the offence then this could be an exciting Detroit team in 2013/14.
GOLDEN STATE WARRIORS
Last season's finish: 47-35 (lost in semi finals)
Predicted 2013/14 finish: Fifth in Western Conference
Season opener: Wednesday October 30 v LA Lakers
Coach: Mark Jackson
Arrivals: Toney Douglas, Andre Iguodala, Jermaine O'Neal, Nemanja Nedovic, Marreese Speights
Departures: Andris Biedrins, Jarrett Jack, Richard Jefferson, Carl Landry, Brandon Rush
Snapshot: The Warriors became one of the great stories of the 2012/13 season making a stirring run to the second round of the playoffs before coming up short against San Antonio, and now they are looking to build on that further following an impressive off-season.
Australian centre Andrew Bogut has signed a new contract with the Warriors and will become a focal point inside as a strong defensive presence and low-post threat and along with David Lee that means Golden State possesses quite the formidable frontline.
While that will hold the Warriors in good stead, their potential explosiveness, unpredictability and excitement comes in the form of stars that Golden State has maintained, and then indeed added over the winter.
Stephen Curry proved himself as a legitimate big-time match-winner last season and did it consistently averaging 22.9 points, 6.9 assists and 4.0 rebounds a game.
Klay Thompson also had a breakout 2012/13 season as shooting guard averaging 16.6 points and he's back again, but the Warriors' become better and significantly so with the arrival of Andre Iguodala.
After being a long-time star in Philadelphia, Iguodala struggled to fit in offensively with the Nuggets but remained one of the best defenders in the NBA and he will bring that with him to Golden State, but also have more of the offence run for him where he can fully show what he's capable of.
With the group led and well coached by Mark Jackson, with the back court talents of Curry and Thompson, all-round game of Lee, Bogut and even veteran Jermaine O'Neal if he can stay healthy, then the Warriors have all the tools to be a force in the western conference.
HOUSTON ROCKETS
Last season's finish: 45-37 (lost in first round)
Predicted 2013/14 finish: Fourth in Western Conference
Season opener: Wednesday October 30 v Charlotte Bobcats
Coach: Kevin McHale
Arrivals: Ronnie Brewer, Marcus Camby, Isaiah Canaan, Omri Casspi, Dwight Howard
Departures: James Anderson, Carlos Delfino, Tim Ohibrecht, Tom Robinson, Royce White
Snapshot: The Dwight Howard sideshow comes to Houston after it derailed things for both the Magic and Lakers the last two seasons, but there is every reason to suggest that things will work out for the positive with the Rockets.
Howard was clearly unhappy at the end of his time with the Magic and he and Stan van Gundy didn't see eye to eye, and as a result things all blew up leaving a sour taste in everyone's mouth.
Then Howard arrived at the Lakers last season and it was never a good fit, and things never got going for LA and Howard wasn't received well by the club or its fans, and didn't develop any fond feelings for them in return.
However, the seven-time All Star centre is now where he wants to be in Houston, and if he is happy with where he's at and feels appreciated, he still has all the physical tools to dominate the league and regain his status as the game's best centre.
There is every reason to suggest that he will be able to do that and he will have plenty of help particularly with the back court led by Jeremy Lin and James Harden.
Lin now comfortably slips into being nothing but just another face in the Houston line-up after he became a global star two years ago when he burst onto the scene with the Knicks, but Howard and Harden are the headline acts on this team and that should suit Lin perfectly.
Harden was surprisingly traded after helping the Thunder to the NBA finals to join the Rockets, and now the offence will be geared around utilising his talents the most under coach Kevin McHale, and he should further thrive on that system.
Chandler Parsons and Terrence Jones won't be able to be given much attention as forwards by the opposition defenders with Lin, Harden and Howard on the floor either, and both could greatly benefit on that system.
Then with a bench consisting of Omer Asik, Patrick Beverley, Francisco Garcia, Ronnie Brewer and Marcus Camby, and the Rockets are without a doubt a big threat.
INDIANA PACERS
Last season's finish: 49-32 (lost conference finals)
Predicted 2013/14 finish: Fourth in Eastern Conference
Season opener: Tuesday October 29 v Orlando Magic
Coach: Frank Vogel
Arrivals: Chris Copeland, Solomon Hill, Luis Scola, Donald Sloan, CJ Watson
Departures: DJ Augustin, Gerald Green, Tyler Hansborough, Jeff Pedergraph, Miles Plumlee
Snapshot: The Indiana Pacers had a quiet off-season and that's exactly what they required following a strong 2012/13 campaign that saw them reach the eastern conference finals before falling to the eventual champion Miami Heat.
The Pacers overcame the loss of All-Star three man Danny Granger for most of last season to become one of the most complete teams in the NBA, and perhaps the one with the strongest and most well-rounded starting five.
That saw George Hill running the point tremendously, Lance Stephenson stepping up to the shooting guard role, Paul George stepping into the three spot left vacant by Granger, David West getting back to his former best as an All-Star calibre power forward and then the 7'2 Roy Hibbert continuing to develop into one of the finest centres in the league.
All five of those players are back again for the Pacers, and ready to have another shot at the Heat come playoff time, and this time they will have Granger and his 18 points a game as his career average back to give them some added help.
That provides depth at the two or three spots between Granger, George and Stephenson where starting spots will be sought after.
Indiana has also added CJ Watson to back up Hill as point guard and picked up Luis Scola for some added support in the front court.
There is not one area that Indiana isn't well served in and the Pacers look well equipped for another strong campaign come playoff time.
LOS ANGELES CLIPPERS
Last season's finish: 56-26 (lost in first round)
Predicted 2013/14 finish: First in Western Conference
Season opener: Tuesday October 29 at LA Lakers
Coach: Doc Rivers
Arrivals: Reggie Bullock, Darren Collison, Jared Dudley, Antawn Jamison, Byron Mullens, JJ Redick
Departures: Chauncey Billups, Eric Bledsoe, Grant Hill, Lamar Odom, Ronny Turiaf
Snapshot: The Clippers have long been the laughing stock of the NBA, and new coach Doc Rivers experienced that all too well himself as a player, but suddenly they are the place to be in LA and head into the new season as a genuine championship threat.
The Clippers have long been the non-competitive, unwilling to spend little brother to the Lakers in Los Angeles, but no more with the ownership willing to open up their cheque book and now they have a coach, and playing roster that is the envy of just about every other NBA franchise bar the Miami Heat.
Rivers was a popular and successful coach at the Boston Celtics, winning the 2008 championship, but he wanted out to join the Clippers and that says it all about how far the club has come because Rivers was the very player who was dragged kicking and screaming to the Clippers to be their point guard in 1991, and even instigated a sick-out at training camp to try and find a way out of the place.
How things have changed now 22 years later with Rivers leaving the proud and mighty Celtics as coach for the Clippers, and what a squad he has to work with.
The stars of the team remain point guard Chris Paul and power forward Blake Griffin, but there is plenty of help for that pair.
DeAndre Jordan is threatening to become an elite centre in the league while JJ Redick arrives likely to be the starting two guard there to knock down open shots, and play his much-improved defence.
Jared Dudley is a good pick up as a swingman while Jamal Crawford, Matt Barnes, Darren Collison and veteran Antawn Jamison all provide plenty of punch off the bench.
The full package should see the Clippers become the team to beat in the west.
LOS ANGELES LAKERS
Last season's finish: 45-37 (lost in first round)
Predicted 2013/14 finish: 11th in Western Conference
Season opener: Tuesday October 29 v LA Clippers
Coach: Mike D'Antoni
Arrivals: Jordan Farmar, Ellias Harris, Xavier Henry, Wesley Johnson, Chris Kaman, Ryan Kelly, Marcus Landry, Nick Young
Departures: Earl Clark, Chris Duhon, Andrew Goudelock, Dwight Howard, Antawn Jamison, Darius Morris, Metta World Peace
Snapshot: A team with the core of Kobe Bryant, Steve Nash and Pau Gasol should be a playoff team still, but there remains more questions than answers with the Lakers trio and their supporting cast is also significantly diminished this season.
The 35-year-old Bryant will not be ready to give up hope of winning his sixth championship, but it remains a great unknown how he is going to bounce back from his ruptured Achilles that ended his 2012/13 campaign early.
Nash arrived to lead the Lakers as point guard last season but couldn't stay on the court due to health issues and that is the great unknown still about the former two-time MVP of the league.
Then there is Gasol who has played well in championship-winning teams, but also gone missing far too often. He will now get to spend more time playing at his preferred centre position in the absence of Andrew Bynum and Dwight Howard, but he has to show that he deserves to be the main man.
When healthy and focused, the trio has the ability to put the Lakers on their back but it's a great mystery if they have the drive and physical abilities to still do that.
The Lakers have not only lost Howard in the off-season, but also Metta World Peace, Antawn Jamison and Earl Clark, and have only been able to add centre Chris Kaman and Nick Young of note.
Jordan Farmar returns to help Nash run the offence while Jordan Hill, Steve Blake and Jodie Meeks will have big roles to play in a team that is another great unknown coming into the season.
MEMPHIS GRIZZLIES
Last season's finish: 56-26 (lost conference finals)
Predicted 2013/14 finish: Seventh in Western Conference
Season opener: Wednesday October 30 at San Antonio Spurs
Coach: Dave Joerger
Arrivals: Nick Calathes, Melvin Ely, Jamaal Franklin, Kosta Koufos, Mike Miller
Departures: Darrel Arthur, Austin Daye, Keyon Dooling, Donte Greene, Tony Wroten
Snapshot: The Grizzlies made a terrific run in last season's playoffs making it all the way to the western conference finals before falling to the San Antonio Spurs, and they are now going into battle again with a similar looking group.
The Grizzlies made a surprise trade midway through last season that saw Rudy Gay depart for Toronto, and Tayshaun Prince, Austin Daye and Ed Davis arrive in Memphis.

Daye is now gone, but Prince will settle into a starting three man role and be more comfortable at his second club after previously playing his whole career with the Pistons and with Davis coming off the bench as a solid back up big.
Between Prince and Tony Allen, Memphis potentially has the best defensive two-three man combo in the league, but scoring remains the Grizzlies' biggest concern.
Mike Conley is a terrific distributing point guard who can score some, but much will again rely on starting frontcourt Zach Randolph and Marc Gasol to be the focal points of the Memphis team.
They are more than capable of handling that and the return of Mike Miller after two championships in Miami gives the Grizzlies some more punch off the bench as well, and they should again at the very least take part in the playoffs this season.
MIAMI HEAT
Last season's record: 66-16 (Champions)
Predicted 2013/14 finish: First in Eastern Conference
Season opener: Tuesday October 29 v Chicago Bulls
Coach: Erik Spoelstra
Arrivals: Michael Beasley, Greg Oden
Departures: Juwan Howard, Mike Miller
Snapshot: The NBA's dream team fell short in their first season losing in the finals to the Dallas Mavericks, but have lived up to their billing now with two straight championships and it's going to take something special to stop them winning a third.
There has been precious little change from the Heat over the off-season with the only significant departure being that of dual championship winning veteran Mike Miller.
Michael Beasley returns to the Heat, who initially drafted him into the NBA, and he adds yet another talented piece to the Miami roster who will look to get a championship that he might feel he missed out in his time away from the Heat.
Miami is also taking a chance of injury prone centre Greg Oden. It remains a huge if to see if he's able to make it onto the court and be able to stay there, but Miami have got by with limited big men stocks over the last three years and Oden might give them a different look if the gamble comes off.
However, with LeBron James and Dwyane Wade leading the way, Chris Bosh and Mario Chalmers good foils, Udonis Haslem the workhorse and Ray Allen adding his shooting pedigree off the bench, the Heat team is capable of winning a third title with or without any help from Oden.
MILWAUKEE BUCKS
Last season's finish: 38-44 (lost in first round)
Predicted 2013/14 finish: 10th in Eastern Conference
Season opener: Wednesday October 30 at New York Knicks
Coach: Larry Drew
Arrivals: Giannis Antetokounmpo, Caron Butler, Carlos Delfino, Brandon Knight, OJ Mayo, Khris Middleton, Gary Neal, Zaza Pachulia, Miroslav Radulijica, Luke Ridnour, Nate Wolters,
Departures: Gustavo Ayon, Samuel Dalembert, Marquis Daniels, Mike Dunleavy, Monta Ellis, Brandon Jennings, Luc Mbah a Moute, Joel Przybilia, JJ Redick, Ish Smith
Snapshot: Milwaukee was a playoff team just six months ago, but now only four players are back from that team and the Bucks are one of the great unknowns heading into the new NBA season.
On face value, the off-season moves seem to have seen Milwaukee take a step backwards in terms of talent they will have on the court particularly with the loss of back court duo Brandon Jennings and Monta Ellis.

Ellis led the team in scoring last season and Jennings in assists, and they were a talented if not frustrating duo.
The loss of that pair, though, heaps plenty of pressure on new arrivals Brandon Knight and OJ Mayo, who might be more consistent and slightly better defensively, but lack the flair and pure match-winning abilities that Jennings and Ellis had.
The rest of the moves have seen the Bucks basically swap a heap of role players for more role players, but what the off-season has done is create a team that is ready for centre Larry Sanders to become the centrepiece of.
He finally had a breakout season in 2012/13 averaging 9.8 points and 9.5 rebounds a game to be third in Most Improved voting, and earning a $44-million contract extension, and now he is being trusted to continue his upward curve.
Caron Butler and Carlos Delfino add some experience to the two and three spots while Ersan Ilyasova is a proven scorer at the four spot, but how the Bucks end up come March is almost impossible to predict right now.
MINNESOTA TIMBERWOLVES
Last season's finish: 31-51 (12th)
Predicted 2013/14 finish: Ninth in Western Conference
Season opener: Wednesday October 30 v Orlando Magic
Coach: Rick Adelman
Arrivals: Corey Brewer, Gorgui Dieng, Kevin Martin, Shabazz Muhammad, Ronny Turiaf
Departures: Mickael Gelabale, Andrei Kirilenko, Malcolm Lee, Luke Ridnour, Brandon Roy, Greg Stiemsma
Snapshot: The Minnesota Timberwolves haven't been a factor in the NBA since Flip Saunders was coach, and Kevin Garnett and Latrell Sprewell were the stars in the 2003/04 season when they made the western conference finals.
Garnett continued to battle hard for another couple of seasons before he left for Boston and got his elusive championship, but the Timberwolves have continued to languish as a forgotten franchise in the NBA.
Last season it wasn't so much because of a lack of talent in the roster for coach Rick Adelman, but more of a case of a horror luck with injury and again that hasn't started smoothly with small forward Chase Budinger already out indefinitely.
However, the Grizzlies have enough pieces to again be a playoff contender out west this season if everyone is able to stay healthy.
Kevin Love is perhaps the very best rebounder in the league and is keen to get back to where he was two years ago after injury dogged him last year when he averaged well over 20 points and 10 rebounds a game.
He will be well supported down low by centre Nikola Pekovic and the arriving Ronny Turiaf, so the Grizzlies are well taken care of in the big men department.
Ricky Rubio is back to full fitness after playing 57 games last season following a knee reconstruction and will be helped in the back court by a pure scorer in the form of Kevin Martin.
Corey Brewer is a handy small forward to hold down the fort until Budinger returns, and then there is JJ Barea and Alexey Shved to add some depth off the bench to a team that should be vastly improved this season.
NEW ORLEANS PELICANS
Last season's finish: 27-55 (14th)
Predicted 2013/14 finish: 12th in Western Conference
Season opener: Wednesday October 30 v Indiana Pacers
Coach: Monty Williams
Arrivals: Tyreke Evans, Jrue Holliday, Pierre Jackson, Anthony Morrow, Arinze Onuaku, Greg Stiemsma, Jeff Withey
Departures: Terrel Harris, Xavier Henry, Robin Lopez, Grevis Vasquez
Snapshot: A change of name for the Pelicans from the Hornets might be superficial for New Orleans, but either way the team this season should be vastly improved on last year's 27-win team.
Not only have New Orleans changed its name to that of Louisiana's state bird this season, but have made some significant moves in the off-season to become a much more competitive team.
It still remains Eric Gordon's team with help from former No. 1 draft pick Anthony Davis, but the arrivals are what should see the Pelicans climb up the standings this season.
Jrue Holliday arrives to take over as starting point guard and brings his 17.7 points and eight assists a game with him, and the 23-year-old is already an All-Star and should form quite the dynamic back court duo with Gordon.
Throw in Tyreke Evans to that mix as well and New Orleans has a back court more than capable of getting the job done.
A lot will be asked of Al-Farouq Aminu as small forward and Jason Smith as centre with help from Ryan Anderson and Greg Stiemsma off the bench, but the parts all add up to a New Orleans team that can't be taken lightly.
NEW YORK KNICKS
Last season's finish: 54-28 (lost in semi finals)
Predicted 2013/14 finish: Fifth in Eastern Conference
Season opener: Wednesday October 30 v Milwaukee Bucks
Coach: Mike Woodson
Arrivals: Andrea Bargnani, Tim Hardaway Jr, CJ Leslie, Metta World Peace, Jeremy Tyler, Beno Udrih
Departures: Marcus Camby, Jason Kidd, Steve Novak, Kurt Thomas, Rasheed Wallace
Snapshot: The Knicks took a risk last season by surrounding Carmelo Anthony with a bunch of veterans whom they hoped could make one last run at a championship, but it didn't quite come off.
New York has now lost Jason Kidd and Rasheed Wallace to retirement, with Kidd now head coach at Brooklyn and Wallace an assistant with Detroit, while Marcus Camby has moved on along with sharpshooter Steve Novak and the lively Quentin Richardson.
However, a lack of talent was never a problem for the Knicks last season as they recorded 54 wins and they have made some interesting additions.
Andrea Bargnani should step into a starting role at the four spot with Tim Hardaway Jr and Beno Udrih to be back up guards to Raymond Felton, Pablo Prigioni, Iman Shumpert and JR Smith while Metta World Peace (Ron Artest) adds some toughness, experience and of course unpredictability.
However, the success of the Knicks is likely to be determined by their remaining stars led by Anthony. Felton is a solid point guard and Chandler has championship experience as a centre, and then there is Amare Stoudemire who is trying to come back from yet another knee surgery.
Talent for talent, New York has the ability to make a real play to emerge out of the eastern conference, but only time will tell if things click enough to allow that to happen.
OKLAHOMA CITY THUNDER
Last season's finish: 60-22 (lost semi finals)
Predicted 2013/14 finish: Third in Western Conference
Season opener: Wednesday October 30 at Utah Jazz
Coach: Scott Brooks
Arrivals: Steven Adams, Derek Fisher, Ryan Gomes, Andre Roberson
Departures: Ronnie Brewer, Kevin Martin, DeAndre Liggins
Snapshot: The Thunder face a big ask to try and get back to where they were in the NBA finals two seasons ago, but anytime Kevin Durant and Russell Westbrook are there, then it always remains a possibility.
Coming off losing in the finals in 2011/12 to Miami, Oklahoma made the surprise trade last year sending James Harden to Houston largely in return for Kevin Martin, who now has also moved on to Minnesota.
The Thunder didn't even make it back to the western conference finals last season so effectively took two steps backwards from the NBA finals, and now it's going to be tough to get back with the quality of teams in the west.
The fact that point guard Westbrook will miss at least the first month of the season with a knee injury is certainly going to mean the Thunder are going to have to work hard in the first half of the season just to stay afloat.
Durant is more than capable of picking up the slack, but he needs help.
Reggie Jackson will have to step up as point guard while defensive specialist Thabo Sefolosha needs to find a way to score more as does tough centre Kendrick Perkins.
Serge Ibaka remains one of the league's best blocked shot artists and improved his offensive output to 12.8 points a game last season, and needs to continue that upward curve.
Jeremy Lamb, Nick Collison and Ryan Gomes need to deliver off the bench, but with no Harden and without his replacement Martin, and with Westbrook out early in the season, it's tough to see the Thunder winning the western conference.
ORLANDO MAGIC
Last season's record: 20-62 (15th)
Predicted 2013/14 finish: Last in Eastern Conference
Season opener: Tuesday October 29 at Indiana Pacers
Coach: Jacque Vaughn
Arrivals: Jason Maxiell, Victor Oladipo, Romero Osby, Ronnie Price
Departures: Al Harrington, DeQuan Jones, Beno Udrih
Snapshot: The Orlando Magic have quickly faded into oblivion since Dwight Howard led them to an NBA finals loss to the Lakers in 2009, and it's hard to see things improving this season.
The drama surrounding Howard and whether he would commit to the Magic or not dragged the franchise down for a couple of season before he eventually joined the Lakers last season, and Orlando is yet to recover.
It's hard to see how Orlando is going to be competitive in 2013/14 with them making minimal off-season moves with only Jason Maxiell and Ronnie Price arriving to replace Al Harrington and Beno Udrih.
And without doubt, the Magic are on the wrong end of the big men swap of Harrington for Maxiell, and the guard changeover of Udrih for Price.
The Magic only won 20 games last season and it's hard to see how they will win more than that.
Jameer Nelson is a solid point guard, but needs good players around him and all due respect to Victor Oladipo, Arron Afflalo, Glen Davis, Nikola Vucevic, Tobias Harris, Maurice Harkless and E'Twaun Moore, he doesn't really have that with this Orlando team.
PHILADELPHIA 76ERS
Last season's finish: 34-48 (9th)
Predicted 2013/14 finish: 13th in Eastern Conference
Season opener: Wednesday October 30 v Miami Heat
Coach: Brett Brown
Arrivals: Darius Morris, Nerlens Noel, Royce White, Michael Carter-Williams, Tony Wroten
Departures: Andrew Bynum, Jrue Holliday
Snapshot: There is an Australian feel to the Philadelphia 76ers with new head coach Brett Brown, but that could be the end of the kind things to say about their outlook for this season.
Brown takes over as head coach after an impressive coaching resume that including being a championship-winning coach in the NBL with the North Melbourne Giants before also coaching the Sydney Kings, and also being the Australian Boomers coach while being a long-time assistant to Gregg Popovich at the San Antonio Spurs.
However, the 76ers weren't a good team last season winning just 34 games and it's hard to see them even matching that in the 2013/14 campaign.
There are question marks over No. 6 draft pick Nerlens Noel who is still recovering from a knee reconstruction while Michael Carter-Williams has a huge job to come in and run the club as a rookie point guard.
James Anderson is a solid shooter, Evan Turner a decent three man, Thaddeus Young a developing power forward and Spencer Hawes a decent centre, but that's hardly the make up of a team to strike fear into any opposition clubs.
PHOENIX SUNS
Last season's finish: 25-57 (15th)
Predicted 2013/14 finish: Last in Western Conference
Season opener: Wednesday October 30 v Portland Trail Blazers
Coach: Jeff Hornacek
Arrivals: Eric Bledsoe, Archie Goodwin, Gerald Green, Vlacheslav Kravtsov, Malcolm Lee, Alex Len, Emeka Okafor, Alex Oriakhi, Miles Plumlee, Ish Smith
Departures: Michael Beasley, Jared Dudley, Marcin Gortat, Hamed Haddadi, Wesley Johnson, Jermaine O'Neal, Luis Scola
Snapshot: The Suns have a new coach in Jeff Hornacek and a squad put together by young general manager Ryan McDonough, but it's a rebuilding season for Phoenix.
The Suns finished last in the western conference last season with just 25 wins and it might be hard work for them to even get to 25 wins this season, but they are building to the future and have their eyes on what could eventuate down the track.
There is the good news in the form of the return of centre Channing Frye after he missed last season with a heart ailment, but his partner in crime Marcin Gortat is now in Washington. Emeka Okafor arrives and long-term will be handy, but for now he's on the injured list.
Markieff Morris and Alex Len will be Frye's helpers in the front court while Eric Bledsoe and Goran Dragic will combine with Shannon Brown, Archie Goodwin, Gerald Green, Ish Smith and Dionte Christmas to receive plenty of chances to show what they can do.
It might not be a pretty season for Phoenix but this season isn't what they are worried about.
PORTLAND TRAIL BLAZERS
Last season's finish: 33-49 (11th)
Predicted 2013/14 finish: Eighth in Western Conference
Season opener: Wednesday October 30 at Phoenix Suns
Coach: Terry Stotts
Arrivals: Allen Crabbe, Robin Lopez, CJ McCollum, Tom Robinson, Earl Watson, Mo Williams, Dorrell Wright
Departures: Luke Babbitt, JJ Hickson, Jared Jeffries, Eric Maynor, Nolan Smith
Snapshot: Portland has the ability to climb up the standings to become a playoff contender this season with LaMarcus Aldridge still at the forefront, and a better cast around him but it remains to be seen if things will actually come together for the Trail Blazers.
Aldridge has likely become the NBA's best power forward and averaged 21.1 points and 9.1 rebounds last season, but he has never got out of the first round of the playoffs in his seven years in Portland and is desperate to be part of a much more competitive team.
That certainly has the prospects of happening with this Blazers team after a fruitful off-season.
Without losing any players that are franchise shapers, Portland did well to sign up Robin Lopez, Thomas Robinson, Earl Watson, Mo Williams and Dorell Wright.
Lopez will step into a starting centre role, but the rest will help out off the bench to back up point guard Damian Lillard, two guard Wesley Matthews, small forward Nicolas Batum and Aldridge.
That is an impressive starting five and considering Williams is a Sixth Man of the Year candidate, Watson a solid back up point guard, Robinson a good forward and Wright also able to offer plenty, it's a strong looking Blazers group who should rise up the standings.
SACRAMENTO KINGS
Last season's finish: 28-54 (13th)
Predicted 2013/14 finish: 14th in Western Conference
Season opener: Wednesday October 30 v Denver Nuggets
Coach: Mike Malone
Arrivals: Carl Landry, Luc Mbah a Moute, Ray McCallum, Ben McLemore, Greivis Vasquez
Departures: Cole Aldrich, Toney Douglas, Tyreke Evans, James Johnson
Snapshot: Sacramento has new ownership, a new general manager and a new coach but it's hard to see the Kings doing a whole lot better than their 28-win season of 2012/13.
The Kings arrived in Sacramento from Kansas City in 1985 and for years were a laughing stock of the NBA not a whole lot better than the Clippers, and that's where the Kings have got back to in recent seasons after a brief revival around a decade ago.
The Kings greatest chance of success in Sacramento came with a squad led by Chris Webber who was supported by Vlade Divac, Peja Stojakovic, Doug Christie, Mike Bibby and Bobby Jackson, but they couldn't make it past the Lakers in a famous playoff collapse.
Those stars soon left and the times have been lean for the Kings even to the point where unpopular owners the Maloof brothers were looking at options to move the franchise.
However, new owner Vivek Ranadive has arrived to ensure the franchise stays in Sacramento and has appointed Pete D'Alessandro as general manager and Michael Malone as coach.
However, where the improvement will come on the court isn't immediately obvious to see.
DeMarcus Cousins has the ability as a centre to become a star of the league and he averaged 17.1 points and 9.9 boards a game last season, but he has a lot to live up to in order to earn his $62-million contract extension.
Carl Landry will be a loss early in the season after going down injured leaving Jason Thompson to step up as starting power forward while Greivis Vasquez, Marcus Thornton and Luc Mbah a Moute all still have to prove themselves as NBA starters.
Ben McLemore, Chuck Hayes and Isaiah Thomas will be solid off the bench, but all signs point to another tough season in Sacramento. At least the fans in the California capital still have a team though.
SAN ANTONIO SPURS
Last season's finish: 58-24 (lost in NBA Finals)
Predicted 2013/14 finish: Second in Western Conference
Season opener: Wednesday October 30 v Memphis Grizzlies
Coach: Gregg Popovich
Arrivals: Marco Belinelli, Jeff Pendergraph
Departures: DeJuan Blair, Tracy McGrady, Gary Neal
Snapshot: The 2013/14 season is looming as the last chance for the Tim Duncan, Manu Ginobili and Tony Parker trio to win another NBA championship in San Antonio.
After going so close last season in the NBA finals losing to the Miami Heat, the experienced Spurs stars are back for one more tilt at the title in what is likely the last season for both Duncan and Ginobili.
Coach Gregg Popovich will again work on managing the minutes of Duncan and Ginobili throughout the regular season to ensure they have plenty left in the tank come the playoffs.
He is likely to do that with point guard Parker too and the Spurs have some good depth at the one spot in the form of Cory Joseph and Australian Patty Mills.
The Spurs have done well in the off-season to sign sharpshooter Marco Belinelli who can combine with Danny Green, Kawhi Leonard and Ginobili to provide some impressive depth at the two and three slots.
The loss of DeJuan Blair means that Tiago Splitter can cement himself as the starting centre allowing Duncan to spend more time at his preferred power four spot with Boris Diaw, Matt Bonner and Australian Aron Baynes the back up to the front court.
There is no reason to suggest that the Spurs can't make one more run at an NBA championship and again a lot will depend on the health of Duncan, Ginobili and Parker.
TORONTO RAPTORS
Last season's finish: 34-48 (10th)
Predicted 2013/14 finish: 11th in Eastern Conference
Season opener: Wednesday October 30 v Boston Celtics
Coach: Dwane Casey
Arrivals: DJ Augustin, Dwight Buycks, Austin Daye, Tyler Hansborough, Steve Novak
Departures: Alan Anderson, Andrew Bargnani, Linas Kleiza, John Lucas III, Mickael Pietrus, Sebastian Telfair
Snapshot: The Toronto Raptors have struggled for relevance in the NBA for years and haven't made a playoff appearance in six years, but they could be in contention to get back to post-season action this campaign.
Even though the Raptors lost Andrea Bargnani over the off-season, without question Toronto did well out of the deal and come into the 2013/14 season with a strong looking roster.
Kyle Lowry emerged following the trade last year of Jose Calderon to become a star point guard in the league and combined with DeMar Derozan and Rudy Gay, the Raptors have a rock solid one-two-three starting punch.
Amir Johnson emerged as a solid power forward averaging 10 points and 7.5 boards last season and Jonas Valanciunas averaged similar numbers as a centre.
The Raptors will need to find more punch off the bench than they had last season, and that looks decidedly possible with the arrival of DJ Augustin, Tyler Hansborough and Steve Novak in particular.
They might not be on the radar, but don't be surprised to see Toronto right in the race for the playoffs.
UTAH JAZZ
Last season's finish: 43-39 (9th)
Predicted 2013/14 finish: 13th in Western Conference
Season opener: Wednesday October 30 v Oklahoma City Thunder
Coach: Tyrone Corbin
Arrivals: Andris Biedrins, Trey Burke, Ian Clark, Rudy Gobert, Richard Jefferson, John Lucas III, Jerel McNeal, Brandon Rush
Departures: DeMarre Carroll, Randy Foye, Al Jefferson, Paul Millsap, Kevin Murphy, Jamaal Tinsley, Earl Watson, Mo Williams
Snapshot: Long gone are the days when you could pencil in the Utah Jazz for a playoff appearance under coach Jerry Sloane, but this Tyrone Corbin-coached group can't be underestimated.
Utah won 43 games last season to narrowly miss out on making the playoffs in the west, but the off-season hasn't been kind with the Jazz losing four of their top-five scorers.
Al Jefferson, Paul Millsap, Mo Williams and Randy Foye are all gone as are Jamaal Tinsley, Earl Watson and DeMarre Carroll.
That means that the Jazz head into the new season basically with an unproven, and largely unknown group but that could equal one that could surprise plenty – or indeed fall flat, very flat.
Gordon Hayward is likely to be the starting small forward and that will make him the only projected starter to have averaged 10 or more points last season.
A team made up of John Lucas III, Alec Burks, Derrick Favors, Enes Kanter, Brandon Rush, Marvin Williams and Ian Clark is a long way from being a playoff contender, but they could still surprise and be a competitive unit.
WASHINGTON WIZARDS
Last season's record: 29-53 (12th)
Predicted 2013/14 finish: Eighth in Eastern Conference
Season opener: Wednesday October 30 at Detroit Pistons
Coach: Randy Wittman
Arrivals: Marcin Gortat, Al Harrington, Eric Maynor, Otto Porter, Glen Rice Jr
Departures: Leandro Barbosa, Jason Collins, Emeka Okafor, AJ Price
Snapshot: Talent has never been an issue with the Washington Wizards, but getting everyone healthy and on the same page has long been the problem.
This season's team looks one capable of getting the Wizards to a first playoff appearance in eight years and it will be only their own fault if they don't get there.
Coach Randy Wittman has a terrific roster to work with that will be led by point guard John Wall who showed all of his abilities in the second half of last season to earn an $80-million contract extension.
Wall will look to team up with Bradley Beal to form one of the most exciting and dynamic back courts in all of the NBA and if both stay healthy, they will be mighty hard to stop.
Martell Webster and rookie Otto Porter will battle over the three spot but the Wizards look well-equipped in the big men department as well with Nene and Marcin Gortat, who was just traded for the injured Emeka Okafor.
Al Harrington looks capable of having an impact as well with the veteran nearing the end of his NBA career while Glen Rice Jr, Trevor Ariza and Eric Maynor add further depth to an exciting, and talent-filled squad.