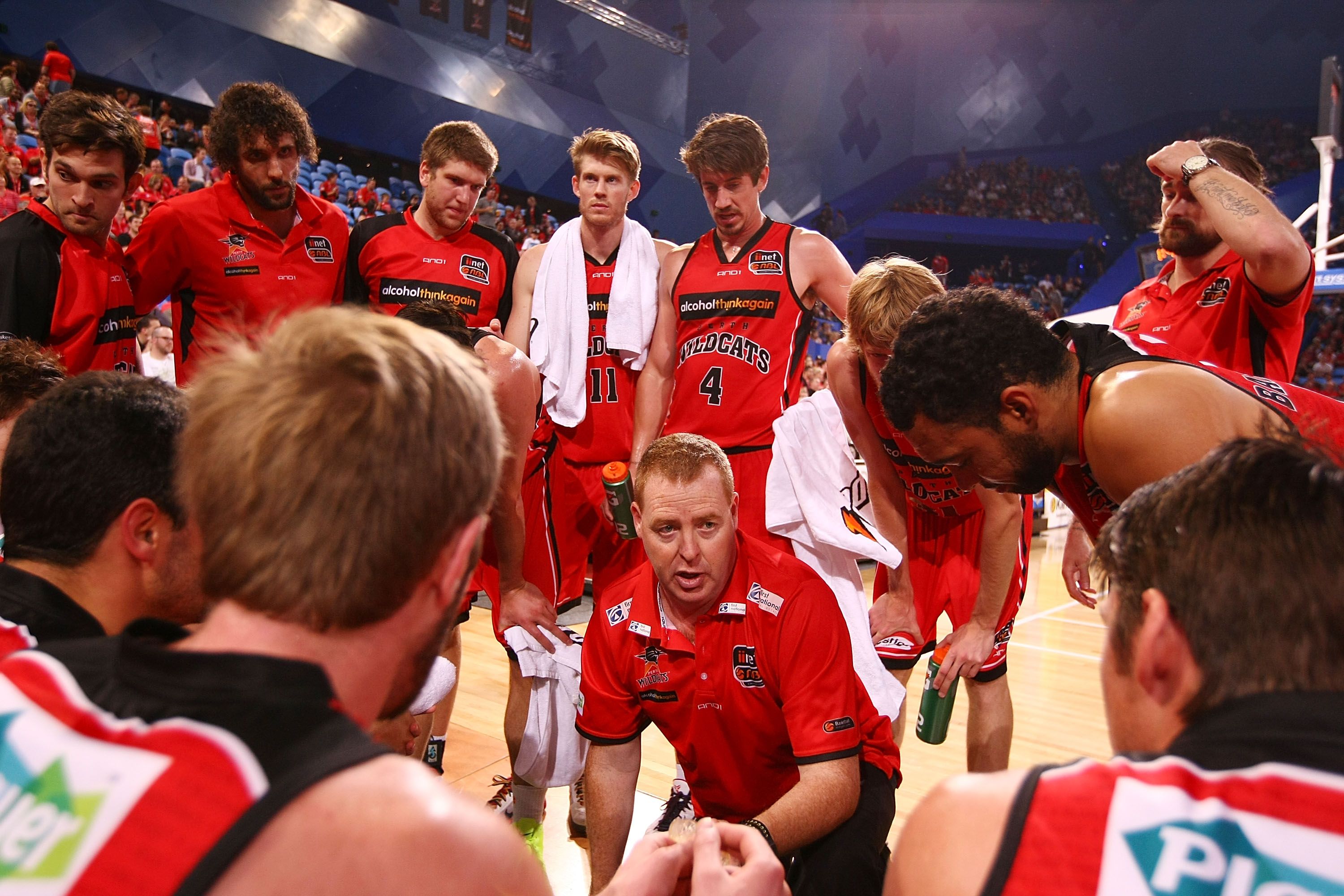 PERTH Wildcats coach Rob Beveridge challenged his team to lift offensively in the lead up to Sunday's game with the Sydney Kings and they responded with a 95-61 thumping at the Crown Kingdome.
Even though the Wildcats were sitting solidly in second position on the ladder with an 8-4 record over the All-Star game break, Beveridge was frustrated with the offensive output of his team over the first 12 games.
The 'Cats had been the best defensive team over that time and Beveridge had no doubt that was the major reason why they had won eight of 12 games, but the decision-making on offence and poor shooting percentage had left him frustrated.
He wasn't afraid to let his players know about his displeasure leading up to Sunday's game in Sydney and they responded with the 34-point win on the back of shooting 34-of-72 from the field at 47 per cent and were on fire from three-point territory hitting 15-of-35 for the game at 43 per cent.
It was a disappointing loss for the Kings who had won six of their last seven games, including impressive performances against reigning champions New Zealand and third-placed Wollongong, but Shane Heal's men simply weren't in the game from the start against the second-placed Wildcats.
Beveridge shifted around his starting five putting in forwards Jesse Wagstaff and Greg Hire with Cam Tovey and Shawn Redhage shifting to the bench.
Both Hire and Wagstaff responded as well to the elevation with Hire finishing with 11 points, seven rebounds and six assists, and Wagstaff 15 points and four boards.
Reigning NBL MVP Kevin Lisch top-scored with 22 points while Everard Bartlett stepped up for an NBL career-high 13 points, four rebounds, three assists and two steals. Redhage also had 11 points, six rebounds, four assists and two blocks off the bench.
Beveridge was delighted with the way his team responded offensively to his harsh reviews over the past week.
"We know how good we are defensively and we are the benchmark of the league defensively. We are holding teams to scores that we know we can beat, but offensively I reckon we suck," Beveridge said.
"I reckon we have been terrible, really really bad, offensively and we had to have a real good review over the last couple of weeks. Statistically-speaking we have no right to be in second place and we spoke to the guys about how we have to get better offensively.
"I thought that we have had too many people breaking our team rules and there has been a number of players who are trying to do the right thing by the team, but trying too hard and it's affecting us. Tonight was a selfless display."
There was little to write home about for the Kings despite Ben Madgen top-scoring with 22 points.
Tom Garlepp was the only other player to score in double-figures with 13 while imports Corin Henry and Darnell Lazare failed to fire, only combining for eight points, six rebounds and one assist on 3-of-16 shooting.
Heal couldn't have been more disappointed in the effort of his team after a good run of form, and then a week off.
"Tonight is extremely hard to take," Heal said.

"I'm disappointed we didn't go out there and have a crack – it's unacceptable. We weren't mentally or physically ready to complete against a team you have to be able to beat to have any chance of winning the league."