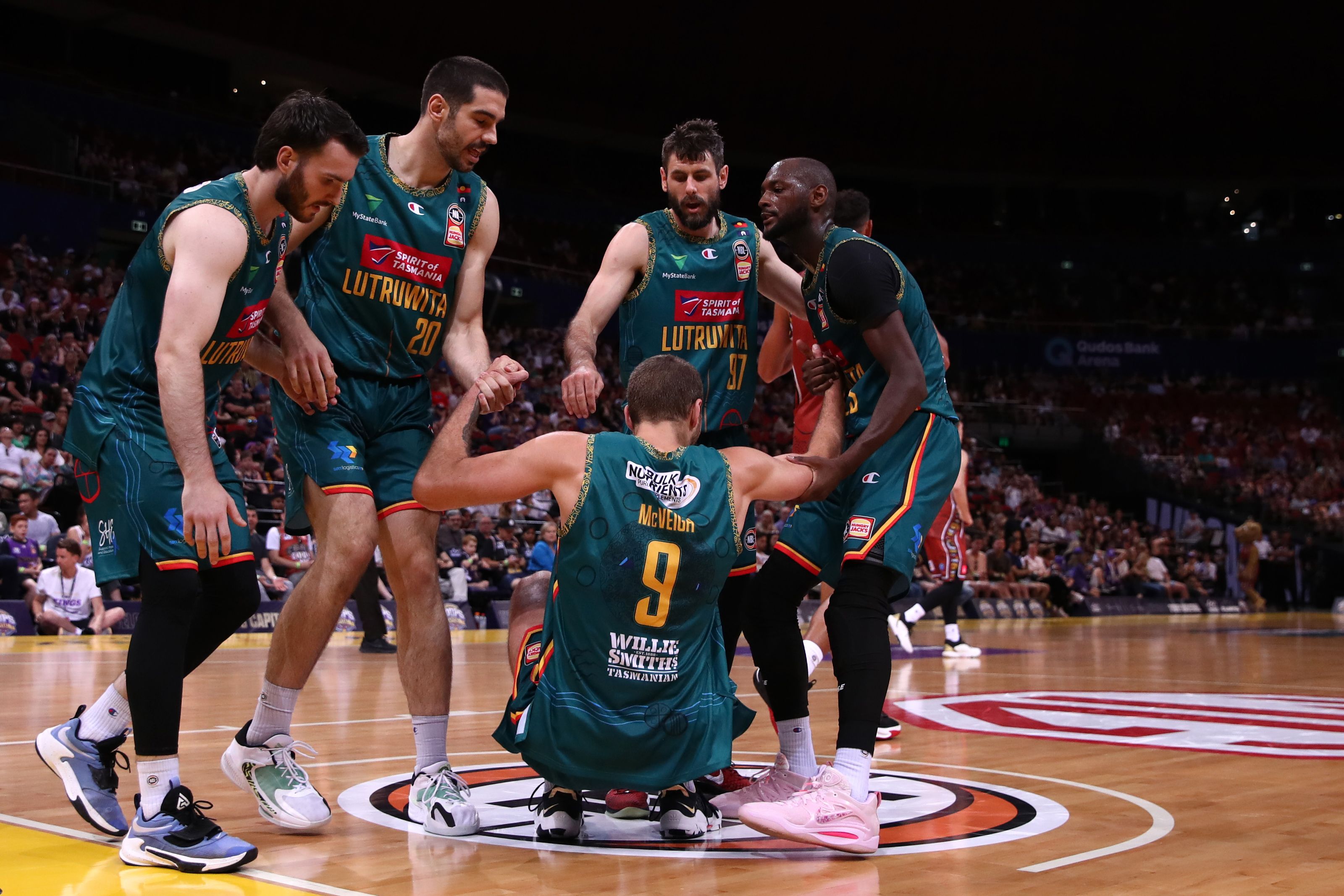 What a weekend it turned out to be in the NBL with another stunning finish from the Tasmania JackJumpers while a full strength Melbourne United found form, the Perth Wildcats continued to build and the Cairns Taipans pulled one out in double overtime.

Round 10 in the NBL proved a fascinating one with the top two teams the Sydney Kings and New Zealand Breakers suffering a loss and the chasing teams the South East Melbourne Phoenix, Cairns Taipans, Tasmania JackJumpers and Perth Wildcats all scoring wins.

With the Wildcats getting more help for Bryce Cotton, United finally having everyone available, the JackJumpers dominating a fourth quarter over the Kings and the Phoenix winning twice by a combined 57 points, and suddenly the top two teams are no longer a clear cut above.

Add in the fact that the Adelaide 36ers and Brisbane Bullets continued to lose while still waiting for their new imports, and the Illawarra Hawks lost for a second time this season in double overtime, and it was a weekend full of drama.

It began back on Thursday night with the Sydney Kings too good again in Auckland for the New Zealand Breakers, winning 88-81 to retain top spot before the South East Melbourne Phoenix hammered the Illawarra Hawks 111-72.

The Perth Wildcats beat the Adelaide 36ers 98-90 on Friday night in Mitch Norton's 300th game to spoil the 400-game milestone of Daniel Johnson.

Then on Saturday night, the Cairns Taipans pulled one out in double overtime with some stunning late shooting from DJ Hogg to hold out the Illawarra Hawks 102-101 before Melbourne United defeated the Brisbane Bullets 104-88.

Finally on Sunday, the South East Melbourne Phoenix beat the Adelaide 36ers 102-84 before the Tasmania JackJumpers finished with a 26-4 run in the last eight minutes to beat the Sydney Kings 84-76 in the first Grand Final rematch of NBL23.

The round now wraps up on Monday night at RAC Arena in Perth with two of the winners from earlier in the round, the Wildcats and United locking horns.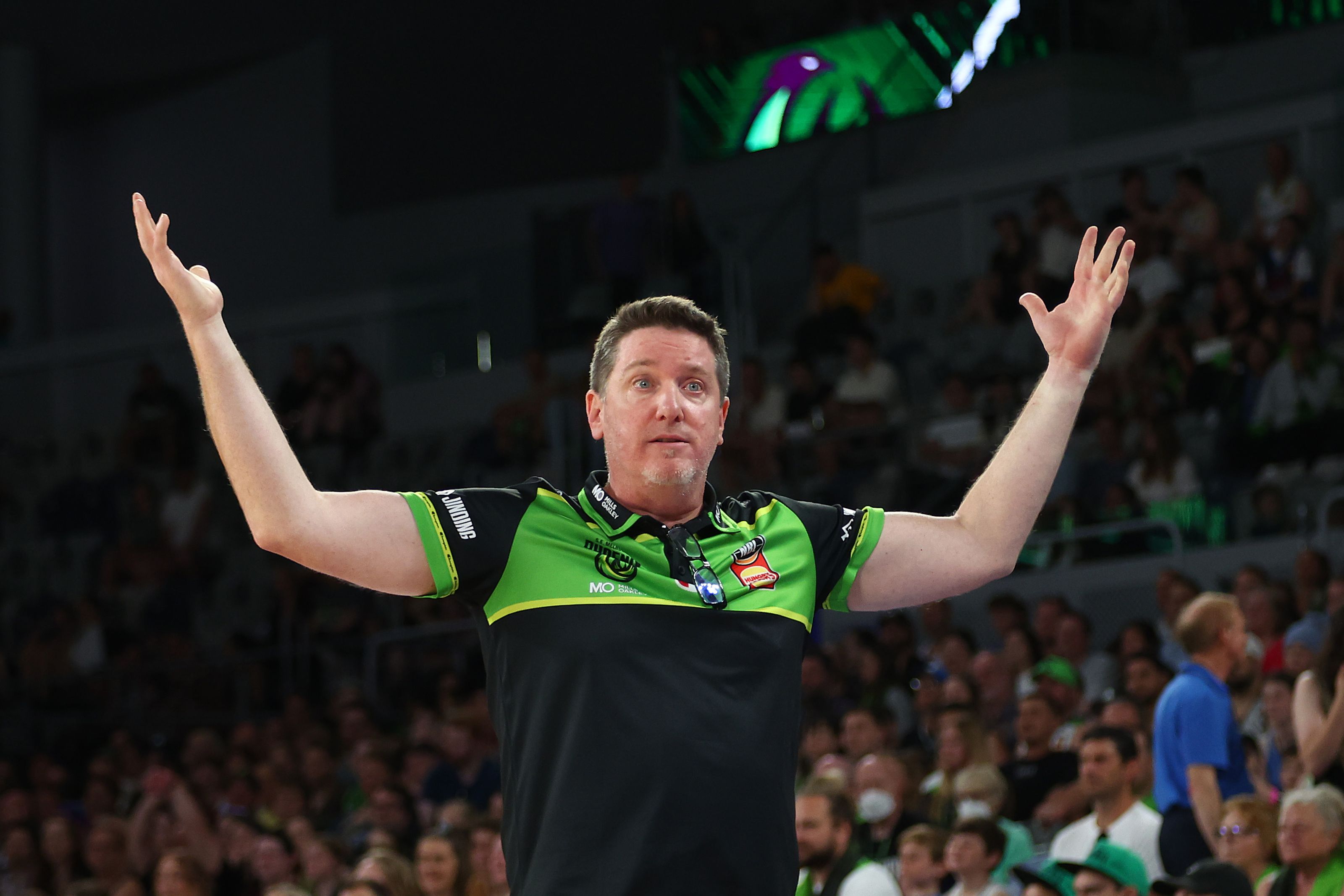 WE PLAY TO THE BUZZER IN THE NBL: MITCHELL
There's been plenty of debate in both the NBA and NBL this week over the sportsmanship around playing the game out to the final buzzer and South East Melbourne Phoenix coach Simon Mitchell has made it clear what he expects of his players.

The NBL has had its own drama over the past week over the age old debate over whether or not teams should play to the final whistle or dribble at the clock in the dying stages of the game when decided.

It's largely been agreed upon in the NBA to not shoot in the final 24 seconds if the game is decided, but at the same time percentages don't come into determining anything in regards to where a team finishes.

That's not the case in the NBL where if teams finish on the same record who finishes higher is decided by who has the best percentage so scoring those extra points at the end of a game could determine plenty.

Tyler Johnson is someone new to the NBL playing his first season at the Brisbane Bullets after 376 games in the NBA. He took exception last week when Tasmania's Jack McVeigh shot a three at the end of a 15-point JackJumpers win.

That's opened up the debate again over what should happen at the end of games and it's something Phoenix coach Mitchell has discussed with his team. He's made it clear his thoughts on the matter.

"We actually had a chat about it seriously during the week," Mitchell said after his Phoenix team completed a Round 10 where they beat Illawarra and Adelaide by a combined 57 points.

"There's this issue right now where you have some players who want to make a beef at the end of the game when it's over, now they want to fight after having 40 minutes to make your point. Make your point when it matters, we're playing at the end."

It became a discussion again at the end of Sunday's game against Adelaide for South East Melbourne where Junior Madut drained a three at the death and turned it into a five-point play when he was fouled.

It made the local fans happy because it pushed the Phoenix over 100 points to earn them some free donuts, but for Mitchell it's about much more than that.

"If feeding the people donuts is something we have to do then we'll have to do it, but that's not the reason why," Mitchell said.

"It's not about donuts, percentage is going to come into it and I don't want to be in that traffic jam where you lose an important position on the ladder because of percentage.

"It could cost you finishing in the top two, top four or missing the top six, I don't want that being part of who we are. I think it's Aussie culture also to play the game out and respect it to the end. I know it's very cool to dribble out a clock but I'd rather be unfashionably playing playoffs."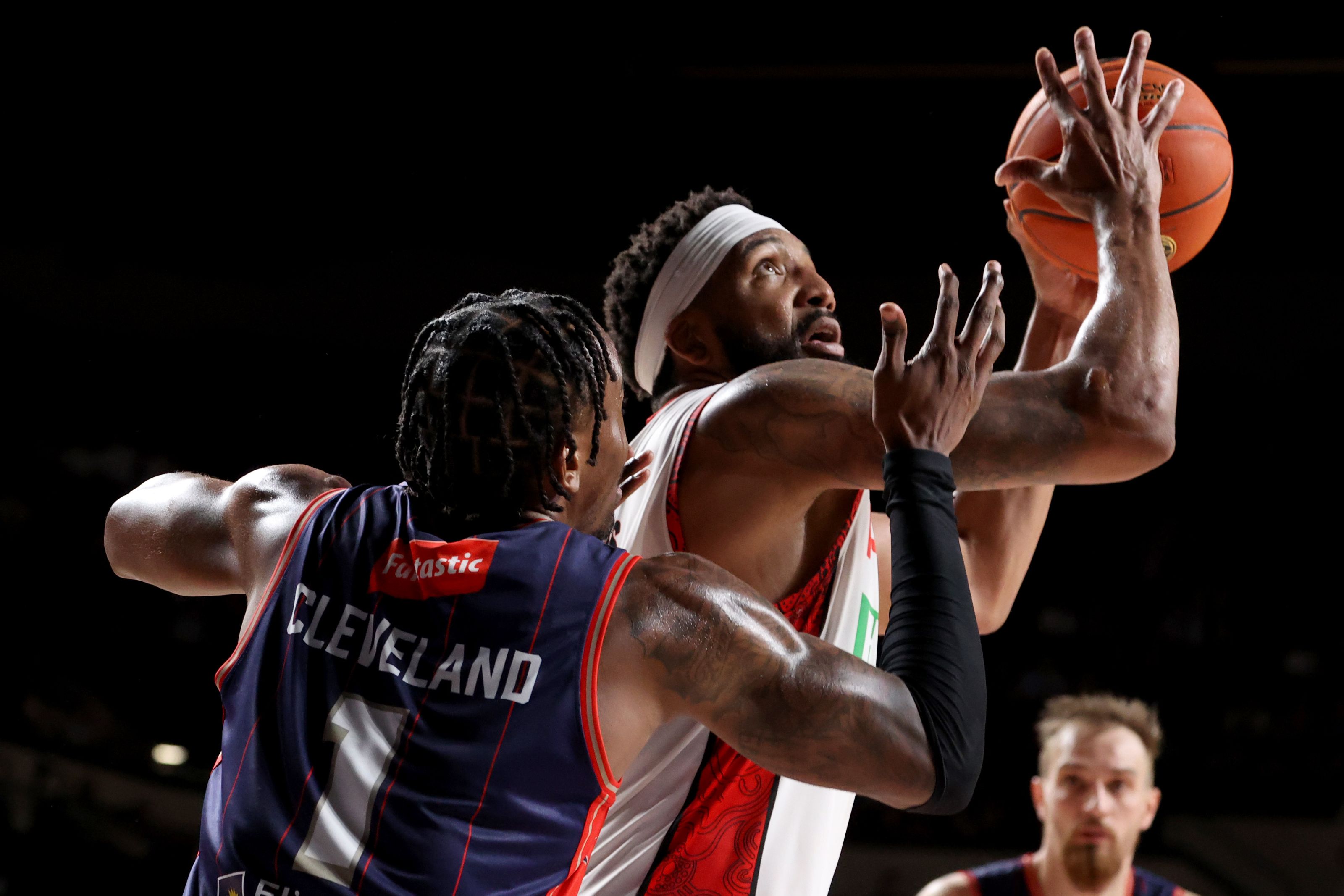 WILDCATS CAN'T AFFORD TO GET FAT AND HAPPY
The Perth Wildcats were impressive to win in Adelaide on Friday night with Corey Webster and TaShawn Thomas offering great support to Bryce Cotton, but coach John Rillie won't be letting them get 'fat and happy' with themselves.

There have been two major things holding the Wildcats back from shining so far this season and one of them has been vastly improved in their last two wins against New Zealand and Adelaide.

While the second issue remains a concern with Perth once again losing the rebound count by 11 to Adelaide on Friday night with the 36ers' offensive rebounding the only thing keeping them close, the other problem has been sorted – at least for now.

Three-time MVP Bryce Cotton has had another strong season, but just hasn't had enough offensive support which has changed significantly in the last two wins.

That started with 26 points from Corey Webster and 18 from Brady Manek in the win against the Breakers, and then against the Sixers, Webster had another 22 points while TaShawn Thomas had his best game with 22 points and eight rebounds.

That was on top of the season-high 32 points and six assists from Cotton with the Wildcats improving to 7-7 on the season as a result.

While happy with the performance the last two games, Rillie knows they can't get too happy with themselves heading into Monday night's clash at home to a Melbourne United team who remarkably have won seven straight at RAC Arena.

"I think the thing we've done a great job of over the last couple of games is we've just competed a lot better from the start to finish," Rillie said.

"It's amazing how things then start to go your way. We've got some great players who we can rely on in the clutch, but if we don't get to the clutch it doesn't matter.

"We're getting contributors all over the floor in the last couple of games and that's the biggest difference for us. It's exciting right now but we've got a big game Monday so we can't get fat and happy just because we win two games."

In terms of Thomas, he had his standout performance so far of his NBL career against the 36ers with 22 points, eight rebounds and three assists. Rillie hopes he can keep it going now that he's in a happier place.

"When we were looking at TaShawn tonight, he played at a high level and that was a great representation of him as a player," Rillie said.

"Now the thing is his family finally came to town this week. If anyone has ever lived away from their family and when you have a young child, that's tough. He has a new lease on life and he has some consistency when he goes away from basketball.

"Anyone that knows when you're not playing well and you go home to an empty house, that's tough. Now he better bring it Monday."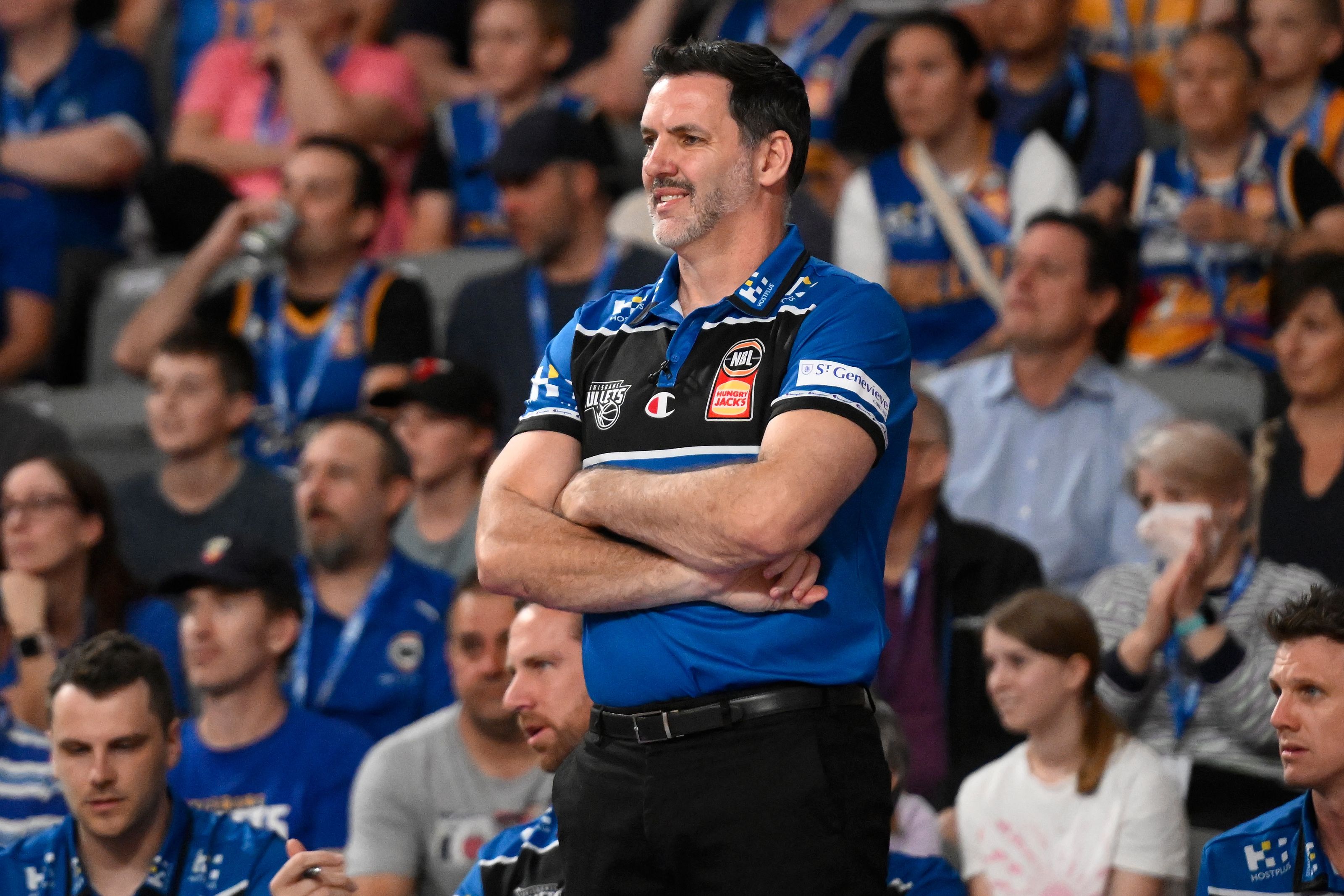 MACKINNON SIGNALS INTENTIONS AS BULLETS FIND IMPORT
The Brisbane Bullets have finally found their new import for the rest of the season while caretaker coach Sam Mackinnon has made it clear his desires to coach out the rest of NBL23.

Mackinnon took on the role coaching the Bullets through necessity when management decided to axe James Duncan. Now four games into the role and the legendary player is making no secret of the fire it has lit under him.

The two-time NBL champion, MVP and Grand Final MVP is general manager of basketball at the Bullets, but is also now the head coach and not only does he want to coach out the season, but also potentially put his hand up for longer.

While the club's ownership that includes NBA stars Khris Middleton and Kevin Martin is yet to lock in Mackinnon officially for the rest of the season, he is making it clear how much he wants to keep doing the role.

"I've had discussions and am just waiting for some things to happen. I'm still unsure at the minute, but I want it (the job for the rest of the season)," Mackinnon said.

"I think for me it's about just taking what's in front of me and getting the head coaching role, it's definitely stoked a fire in me.

"I'm really enjoying it, I like having honest, hard conversations with everyone, and getting buy in from them. I feel like my experience when the group's a collective is so much fun to figure it out so I'm enjoying trying to lead this group out of it."

The Bullets lost to Melbourne United by 16 points on Saturday night with the continued absence of Tanner Krebs, Tyrell Harrison, Kody Stattmann and still awaiting the arrival of a new import since cutting Devondrick Walker.

That last part will at least be cured ahead of Wednesday night's trip to Cairns to play the Taipans with the Bullets having announced the signature of Andrew White III.

Having previously played 15 games in the NBA at the Atlanta Hawks, the 29-year-old wing is expected to suit up and Mackinnon is looking forward to having another body.

"We have who we have with the cards that we're dealt and I love their intent for the most part, but in this game we fell away a little bit I think and that's disappointing," Mackinnon said.

"Everyone is really frustrated in the locker room but we'll have some extra players come against Cairns."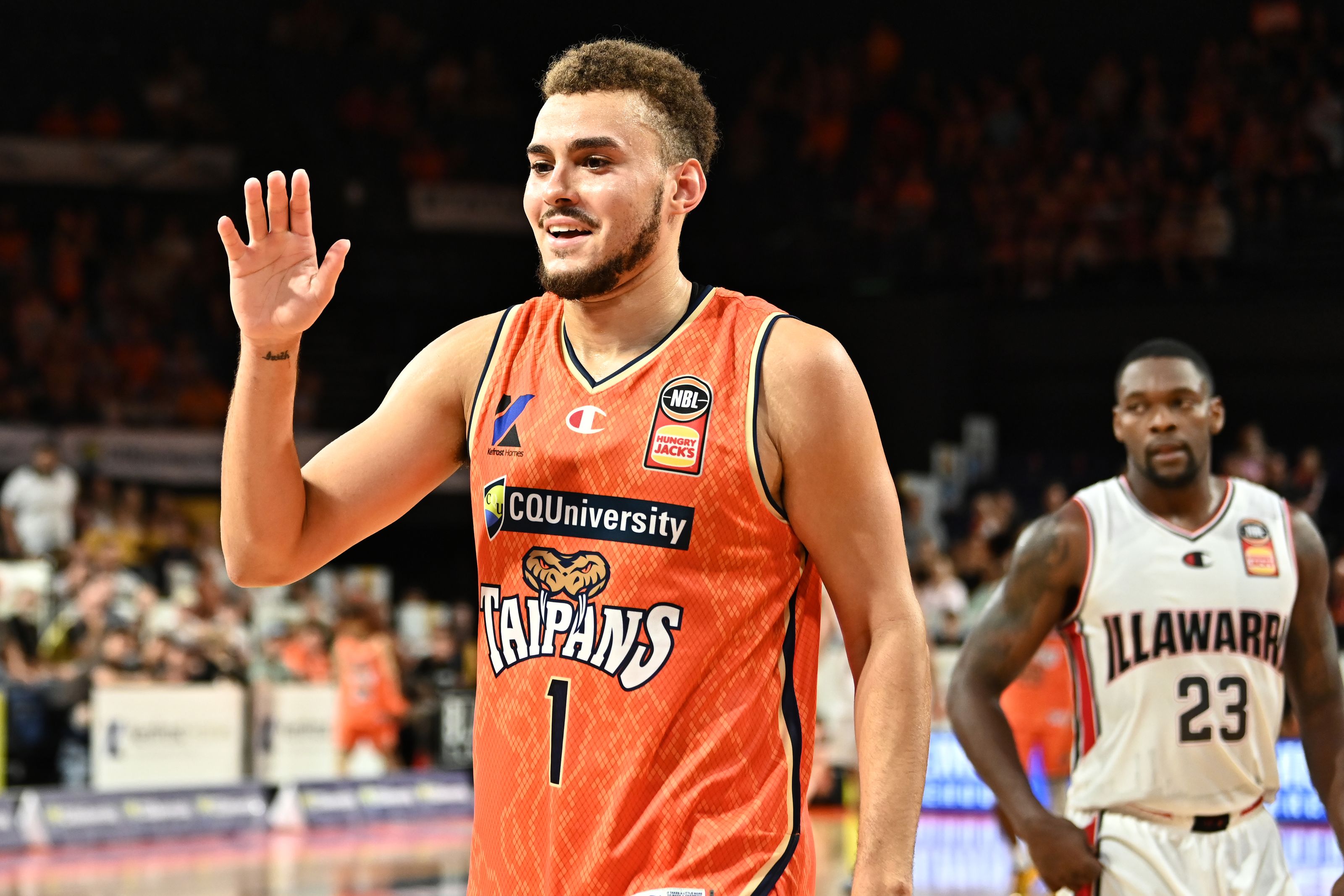 TAIPANS FORWARD MADE FOR THE BIG MOMENTS
Cairns Taipans forward DJ Hogg proved once again that the bigger the moment or the tougher the shot he attempts, the better he is after another match-winning display for the Snakes against the Illawarra Hawks.

Hogg built a reputation in his college career at Texas A&M of being a player made for the big moments who could come up with huge plays and make massive shots, and that's continued in the start to his time in the NBL.

The 26-year-old is having a significant impact in an impressive start to the season from the Taipans who are 8-5 in fourth position, and he again showed his penchant for the big moments on Saturday.

With the Taipans trailing the Hawks by 16 during the second quarter, Hogg caught fire with 10 quick points to close the first half. Then in overtime, he showed his ability to step up when it matters most.

He knocked down an incredible three-pointer in the first overtime period and then in the second lot of extra time, he opened up with two huge three-point bombs that ultimately were instrumental in Cairns escaping with the 102-101 win.

He finished the night 23 points and is averaging 16.8 a game, but his impact is more significant than just the numbers.

Seemingly the harder the shot and more pressure he's put under, and the bigger the moment in the game, the more likely Hogg is to deliver for the Snakes.

Hogg certainly thrives on those moments and for him, it's been a lifetime of getting himself to deliver when it matters most on the biggest of stages that started with his dad in the backyard.

"As a kid when you're always shooting in the backyard or at the gym you're always counting down those last couple of shots," Hogg said.

"When me and my dad used to workout, we used to put the last second shots in scenarios as a fun way to end a workout and add a little extra pressure.

"Definitely as a kid you always dream about stuff like that and it's always great to embrace the moments in games now as a professional and look forward to it. That's what I'm trying to do."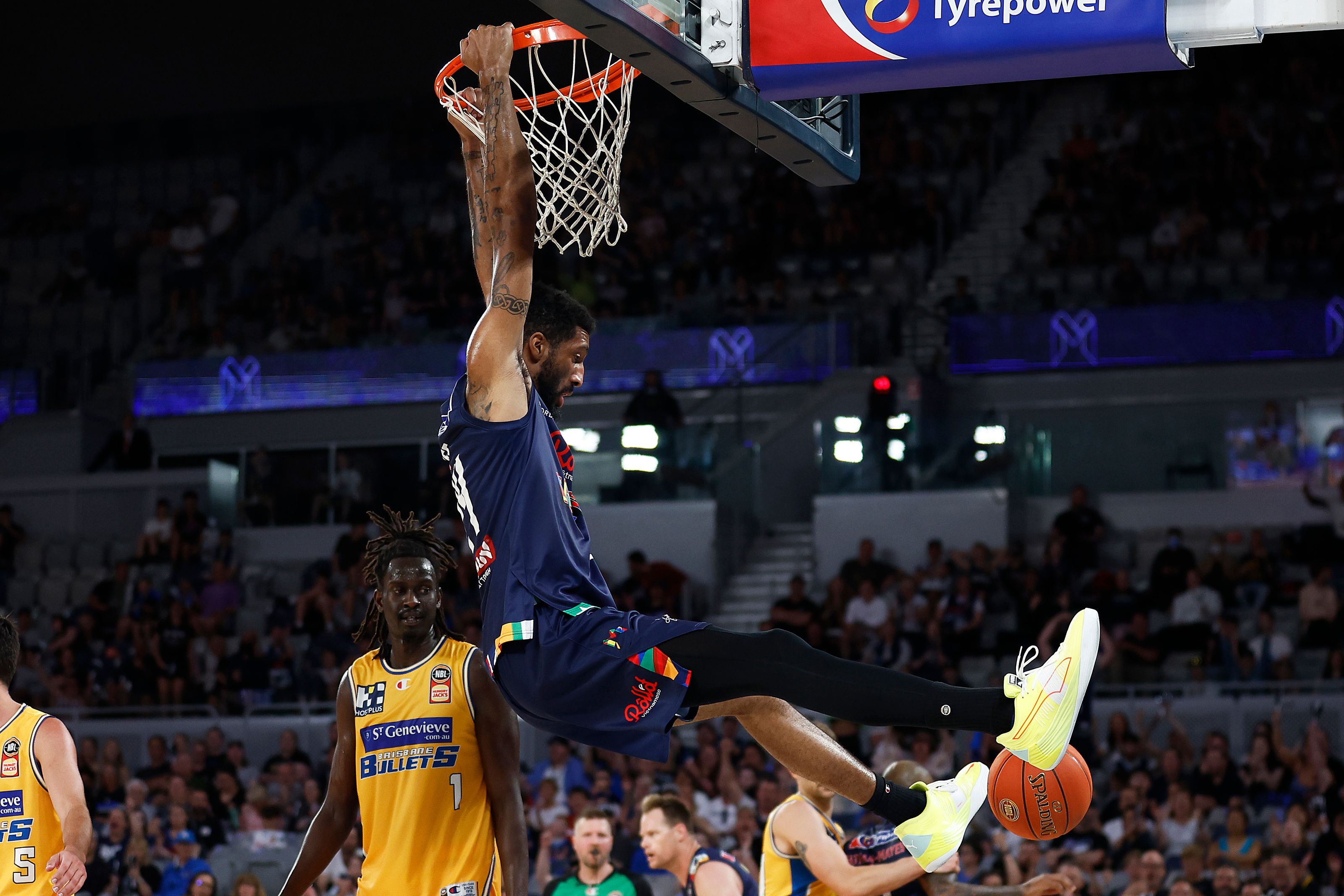 FULL STRENGTH UNITED SHOW THEY AREN'T DONE YET
Dean Vickerman couldn't wipe the smile off his face after seeing what his full strength Melbourne United delivered as they now prepare to continue their remarkable record out west to close Round 10 on Monday night.

Things were looking decidedly bleak for United coming into Round 10. They had lost their past five matches and the spirit and chemistry within the group just seemed to be lacking.

The one thing coach Vickerman and everyone associated with United has kept saying, though, is how much they've missed two-time championship winning point guard Shea Ili. His impact was significant on Saturday night.

With Ili back in the line-up to run the point, all of a sudden the spirits of United were boosted. Isaac Humphries also returned and provided an impressive big man combination with Marcus Lee, and after one game all of a sudden everything looks brighter.

Melbourne looked to be having fun out on the court again in the eventual 104-88 win against the Brisbane Bullets.

Rayjon Tucker and Chris Goulding both scored 20 points, Lee added a season-best 18 points and six rebounds with Xavier Rathan-Mayes dishing out 10 assists off the bench and Ili significant with 15 points, four rebounds and four assists.

There was a lot to like in the United performance in their first game of the season with everyone available who they have the potential of having at their disposal in NBL23.

At 6-10, playoffs are still well within reach for Melbourne as they try to win an eighth straight match at RAC Arena against the Perth Wildcats on Monday night to close Round 10.

Lee is now five games into his NBL career with Melbourne having signed him to replace Jordan Caroline. He made it clear the difference for United on Saturday night.

"You could feel it immediately that we kind of feel at ease and we're starting to settle into our team as a whole," Lee said.

"It's obvious that we were enjoying each other and finally flowing beautifully now that we have everybody. It's really just a work in motion and it looks beautiful.

"That trust keeps building as we go into this and I've been here for four weeks. They are starting to learn and trust me, and if they see a glimpse of something open they are learning to trust me and throw it up to me.

"That's what I love and my job is just to go get it no matter where they put it. That's the trust we're building and getting to."