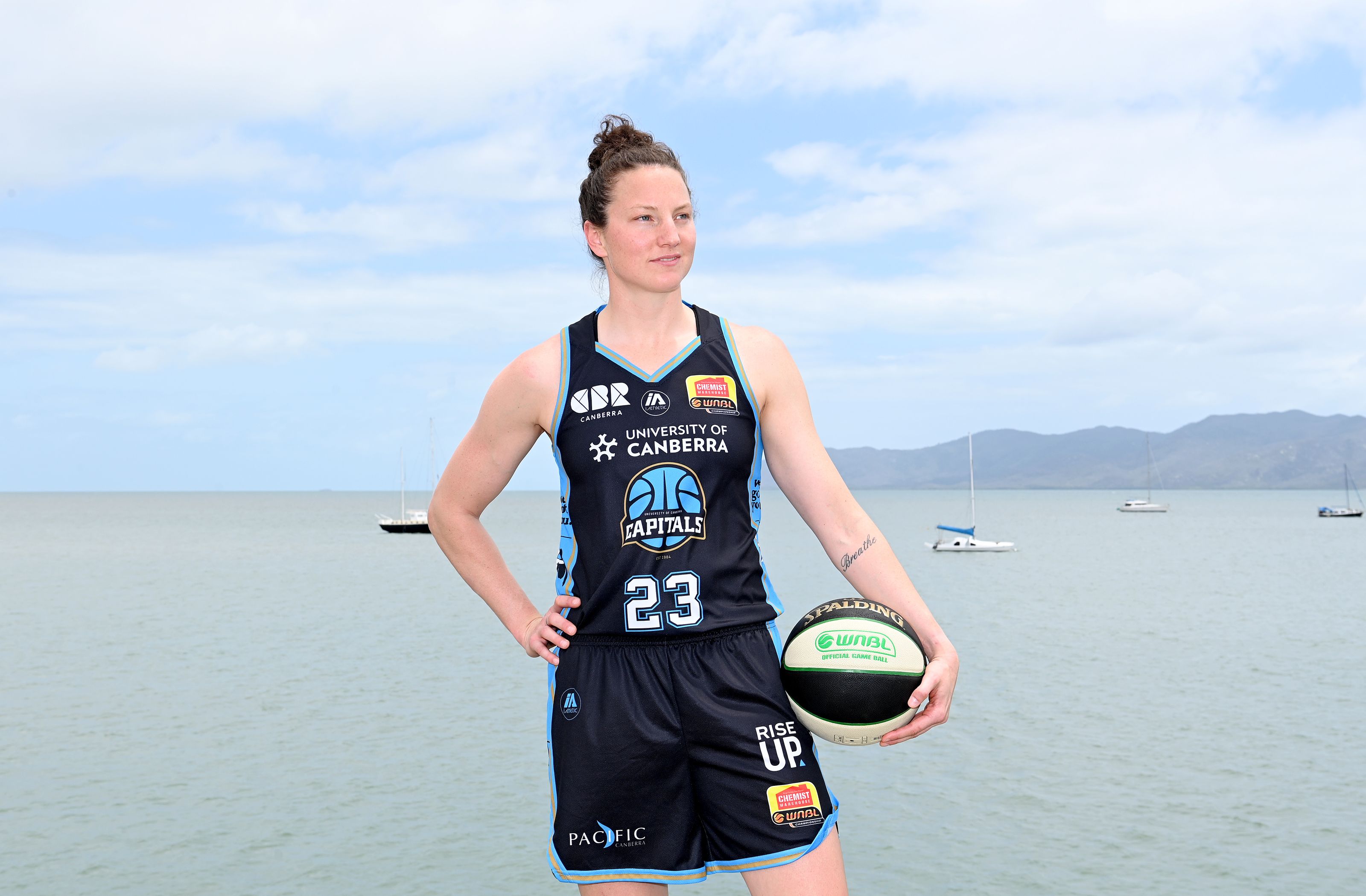 The quest for a historic three-peat begins for the UC Capitals on Wednesday evening in Mackay in a tantalising way to open the 2020 Chemist Warehouse WNBL season against perennial contenders the Adelaide Lightning.
The Capitals have stormed to the past two WNBL championships to mean the club has won a record-extending nine titles overall. Now they are attempting to make history by winning a three-peat for the first time as the 2020 campaign gets underway in North Queensland.
Wednesday's season-opener will be played at McDonald's Mackay Multi-Sports Stadium and it promises to deliver the ideal start to proceedings with the Capitals beginning their run at history while the Lightning will be keen to show they are going to be in the mix once more too.
The Capitals have twice before gone back-to-back but never succeeded in winning a championship three-peat, and while Kia Nurse and Olivia Epoupa will be missed in the no-import WNBL season, they are returning with a strong roster.
Kelsey Griffin and Marianna Tolo lead from the front as captains with support from Abby Cubillo, Brittany Smart, Keely Froling, Maddison Rocci, Alex Delaney, Mikaela Ruef and Jade Melbourne.
They aren't lacking for quality and experience, and co-captain Griffin is looking forward to leading alongside Tolo again and for what the season in the North Queensland hub is going to hold.
"I feel very, very fortunate to get to co-captain alongside Marianna and I think she brings out the best in me. I hope I do the same with her," Griffin said.
"But I think the thing that has kind of been our mantra throughout is that you can only control what you can, and for us we realise that the games are going to be hectic.
"It is a hectic season but there is so much off the court that we can do to prepare and recover with nutrition, hydration, sleep and all those kind of things.
"Then there's the game prep and knowing the team we are going to play against. Our saying has been that we've tried to drive home with the group is that we want to be the best prepared."
The Lightning are used to being contenders with Chris Lucas as coach and did reach the Grand Final two years ago before losing to the Capitals and again reached the playoffs last season before falling to the Southside Flyers in the semi finals.
But this is a vastly new-look team for 2020. Only Steph Talbot and Chelsea Brook are back from a season ago, but there are some exciting names in those arriving led by Ally Wilson, Marena Whittle and Louella Tomlinson who are all proven WNBL commodities.
The Lightning have gone largely with youth outside of that but captain Talbot is excited by that and by the style of play they are going to be able to play as a result.
"We have a whole new team and I think we've only got two returning players so it's going to be exciting," Talbot said.
"We are really young so we're going to play a lot of run and gun, apply some defensive pressure and hopefully we go from there. Chris (Lucas) just likes to let us play.
"We train a lot and in training we play a lot and we form a bond just from that. Obviously he puts in his principles offensively and defensively, but just being able to train a lot together has helped us gel a bit already."
Broadcast Details
Adelaide Lightning vs UC Capitals
Played at McDonald's Mackay Multi-Sports Stadium
Wednesday 11 November 2020
5.00pm AEST / 6.00pm AEDT
LIVE on Kayo