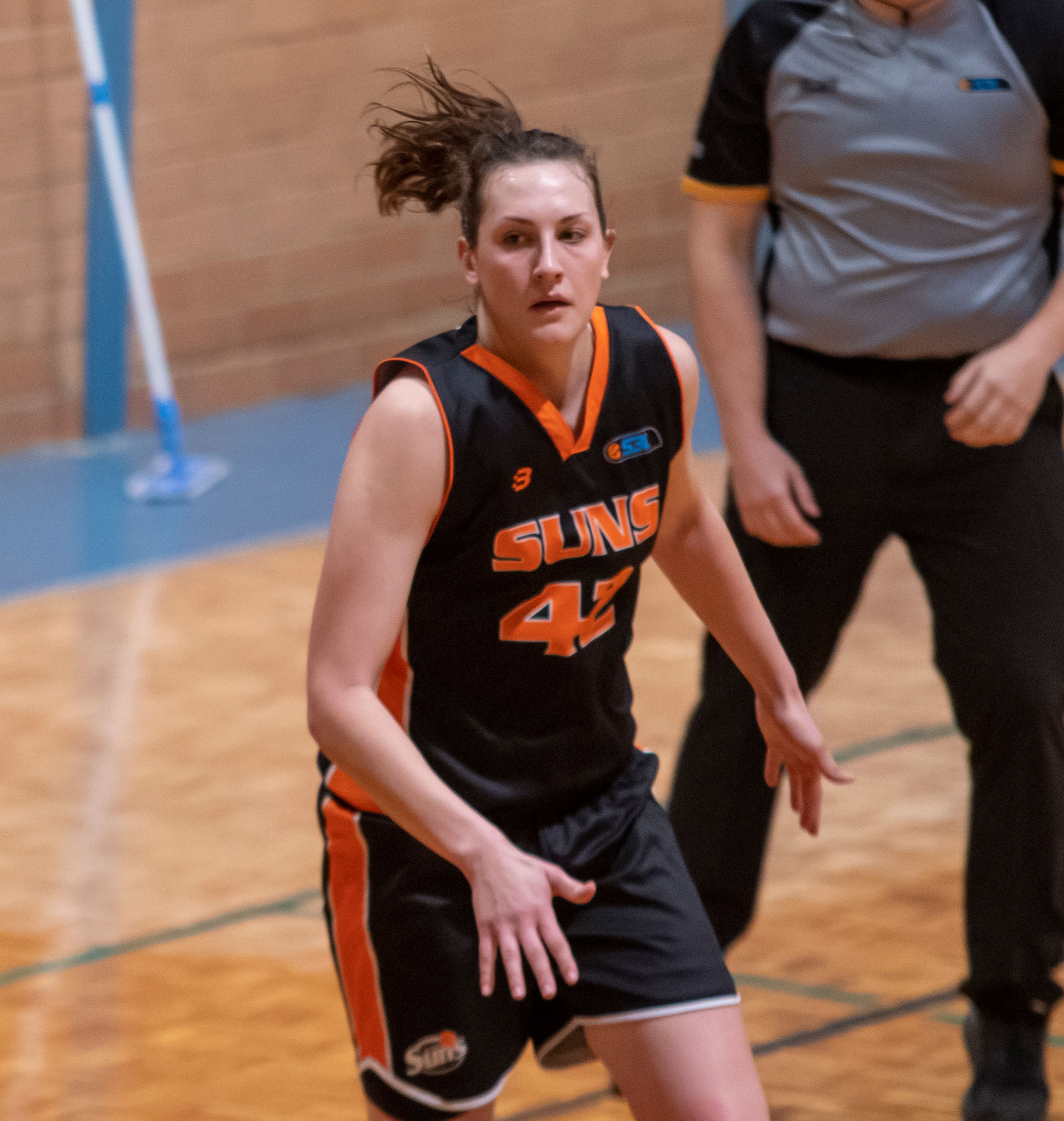 Two new-look teams trying to rise up the ladder in the 2020 Chemist Warehouse WNBL Season lock horns to open the campaign in Mackay on Wednesday night with the Perth Lynx playing the JCU Townsville Fire.
The Lynx and Fire both missed finals action last season in the WNBL as they get things underway in the second half of Wednesday's double-header at McDonald's Mackay Multi-Sports Stadium.
The Lynx have undergone great transition after missing the playoffs a season ago. They are back under the Basketball WA banner and no longer owned by the Wildcats while they also have a new coach with assistant Ryan Petrik stepping up to replace Andy Stewart.
The return home of Darcee Garbin is huge for Perth and now she just happens to come up against
a Townsville team she won two titles with first up.
She is no stranger to Petrik with the pair having won two championships in the WA State Basketball League together at the Rockingham Flames, and now they look to start a similar winning culture together with the Lynx.
Garbin will be joined up front for Perth by Kayla Steindl, Jessie Edwards and Ash Isenbarger.
Edwards spent last season with the Adelaide Lightning but after an impressive West Coast Classic in Perth with the Kalamunda Eastern Suns, she is entering her first WNBL season as a full roster pumped.
"I've worked really hard over the past few years just to improve the weaknesses in my game, and to get myself to the level where I can play alongside and against these girls," Edwards said.
"Darcee is only a little bit older than me so I've grown up playing with and against her a lot, and it's really exciting to now achieve my goal of being a full roster player in the WNBL. It feels really good to be able to achieve that."
Nes'eya Williams-Parker will keep growing while the Lynx backcourt is still deep and strong even without Whitcomb featuring Katie Ebzery, Alex Ciabattoni, Alex Sharp and point guard Tayah Burrows who is about to breakout.
With a rookie coach and such a young squad that will rely on Ebzery, Garbin and Steindl's experience it's going to be a fascinating six-week ride for the Lynx, and the same can be said for the Fire.
On the back of winning three championships in four years, the Fire have had two disappointing seasons now and will be desperate to get back in the hunt in coach Shannon Seebohm's second season now at the helm.
Having to play close to home in North Queensland is something they should be excited about too with a new-look squad headed up by Kate Gaze, Mia Murray, Lauren Nicholson and Nadeen Payne.
Payne is coming up against the Lynx for the first time after playing with Perth a season ago while Murray can't wait to see what the next six weeks holds.
"We are really excited to be playing in front of our passionate fans and in the North Queensland region," Murray said.
"I'm excited with our team because we are young and our motto is to be relentless and come at teams for 40 minutes. We are energetic and coming at this thing full tilt, and are going to give it a full crack."
Broadcast Details
Perth Lynx vs JCU Townsville Fire
Played at McDonald's Mackay Multi-Sports Stadium
Wednesday 11 November 2020
7.00pm AEST / 8.00pm AEDT
LIVE on Kayo