If you're not content with spending an intimate time at home with family, friends or co-workers, there are plenty of unique local venues to celebrate your next holiday party.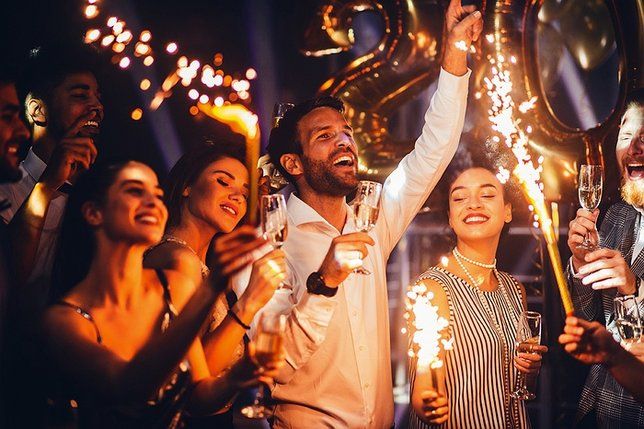 This year's Halloween festivities saw the turning of the Fall leaves and the generosity of neighbors handing out treats to all of the costumed ghouls and ghosts who gathered with parents across Long Island during the crisp autumn weather.
With the spooky holiday season now behind us, many Long Islanders are looking forward to Thanksgiving, while Christmas and Chanukah are also just around the corner.
If you're not content with spending an intimate time at home with your immediate family and would rather celebrate with a larger pool of family, friends or co-workers, there are plenty of unique local venues to celebrate your next holiday party.
Where to Host Your Holiday Party
Luckily, there are a magnitude of special venues across Long Island fit for hosting any holiday party. Each venue comes with its own perks and activities that will accent any gathering. Whether you're celebrating with the entirety of your family or simply mingling with co-workers at a company affair, there's a lot to love about these venues.
Dave & Buster's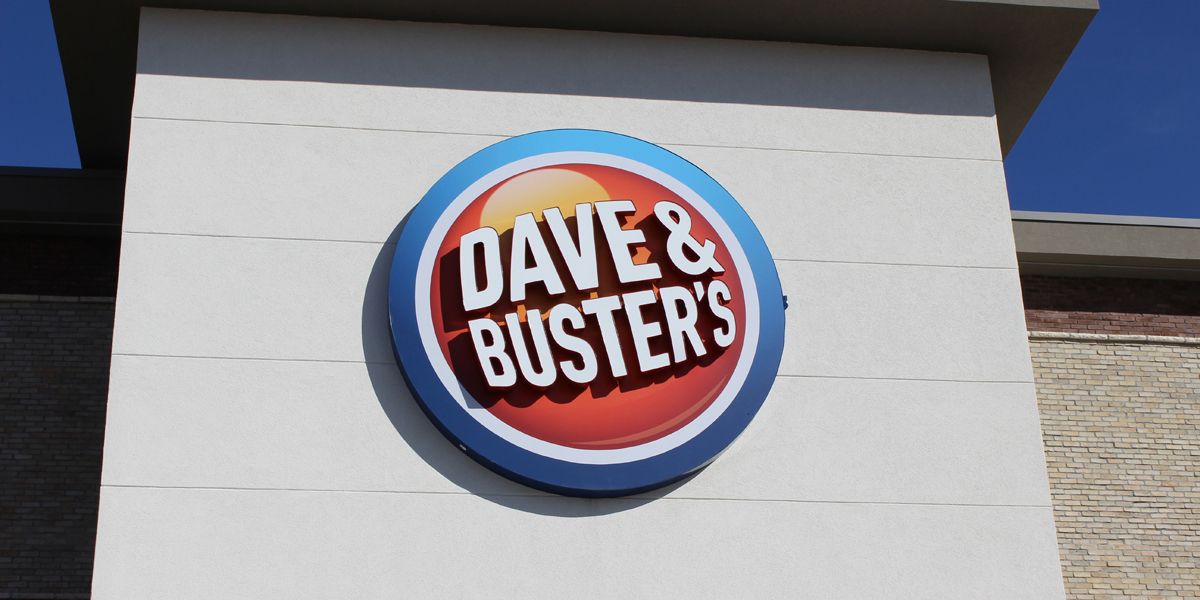 201 Sunrise Mall, Massapequa 516-809-8514
1504 Old Country Road, Westbury 516-247-6337
1856 Veterans Memorial Hwy, Islandia 631-582-6615
With three exclusive locations across the Island, Dave & Buster's provides a host of fun entertainment such as in-house games, free AV equipment, billiards and bowling, along with access to premier sports lounges. Those with a discerning taste should find what they're searching for in Dave & Buster's chef-crafted food and drink items. It's a perfect place to celebrate your next holiday party!
Hofstra University Club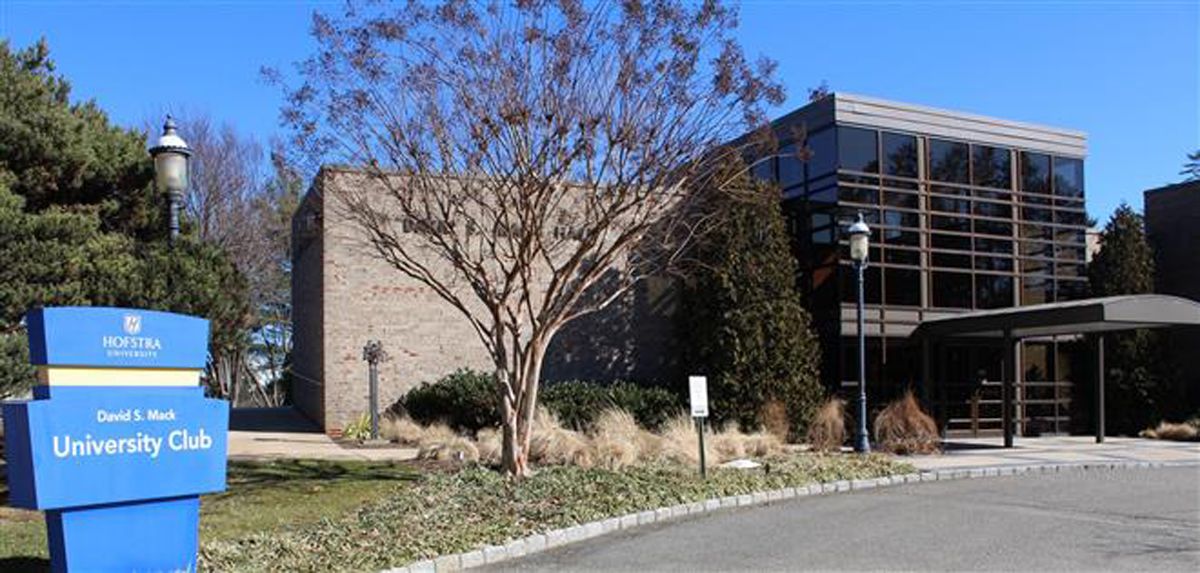 225 Hofstra University, Hempstead 516-463-6648
Nestled within Hofstra University's beautiful campus, the Hofstra University Club is perfect for your next holiday party. It features a full bar and lounge area with customizable food and drink menus to whet your palate and suit your culinary tastes. Additionally, there are amenities, which include a toasty fireplace for the colder winter months and access to an outdoor patio that overlooks the campus's exotic Bird Sanctuary.
Mulcahy's Pub & Concert Hall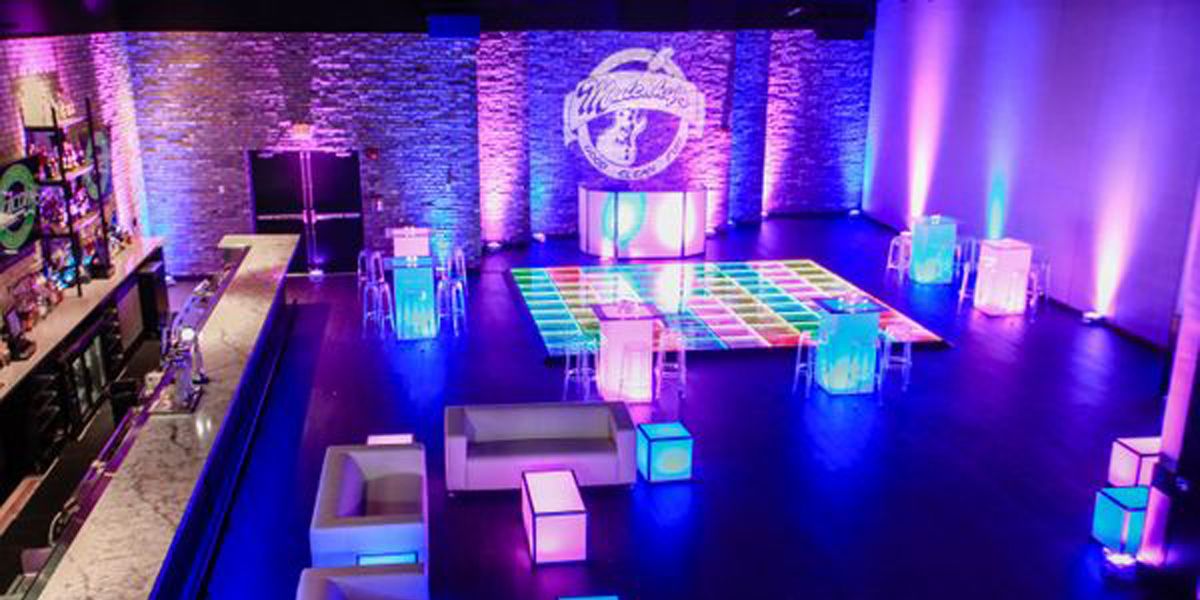 3232 Railroad Ave, Wantagh 516-783-7500
A live music venue hosting shows featuring local artists to some of the world's best touring bands for the last 50 years, Mulcahy's is also an inviting venue with great accommodations for the perfect holiday party. The venue boasts three unique rooms, each created to fit small, mid-sized and large gatherings. With its warm atmosphere and thrilling live music, it's the perfect place to spend your holiday with the people you care most about.
Cradle of Aviation Museum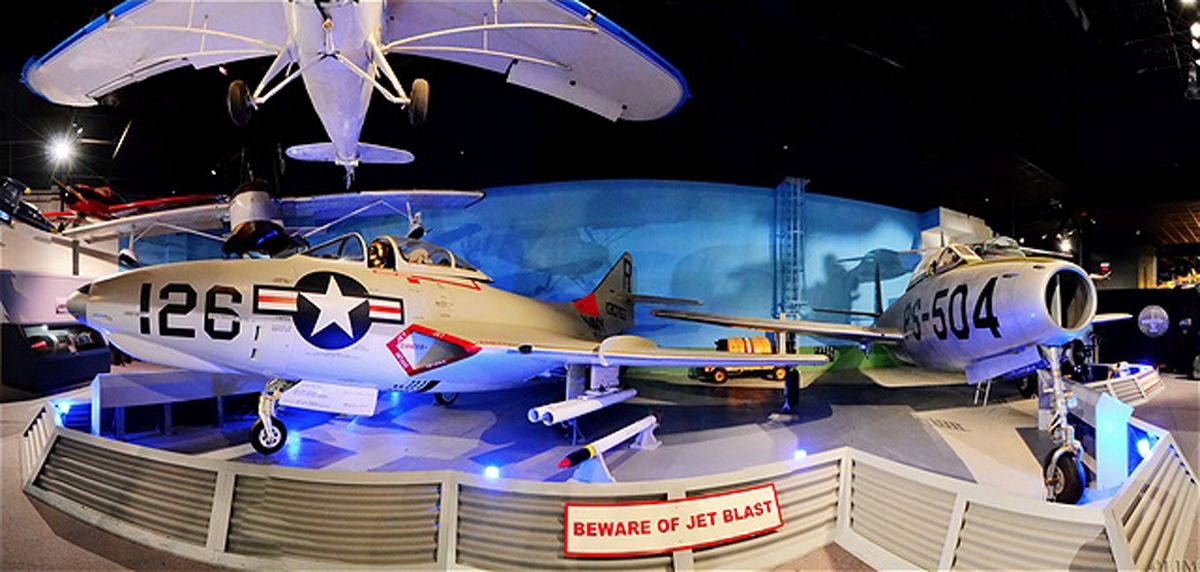 Charles Lindbergh Blvd, Garden City 516-572-406
The Cradle of Aviation consists of a number of rooms to match gatherings of all sizes and strikes a perfect balance between fine catered cuisine and amazing décor that is both inviting and distinct. This venue is a perfect way to spend a holiday evening together with friends and family and each room has an overall great atmosphere to boot.
Skyline Princess Cruises

1 World's Fair Marina, Flushing 718-446-1100
Skyline Cruises is a departure from the traditional catering and dining venues. In fact, it's a 120-foot long and 31-foot wide motor yacht that acts as an event and banquet hall and has since 1993. The waterfront catering hall can accommodate up to 450 guests and is perfect for any occasion. With an incredible view from the harbor, Skyline Cruises pairs fine cuisine with unmatched service.
388 Italian Restaurant & Catering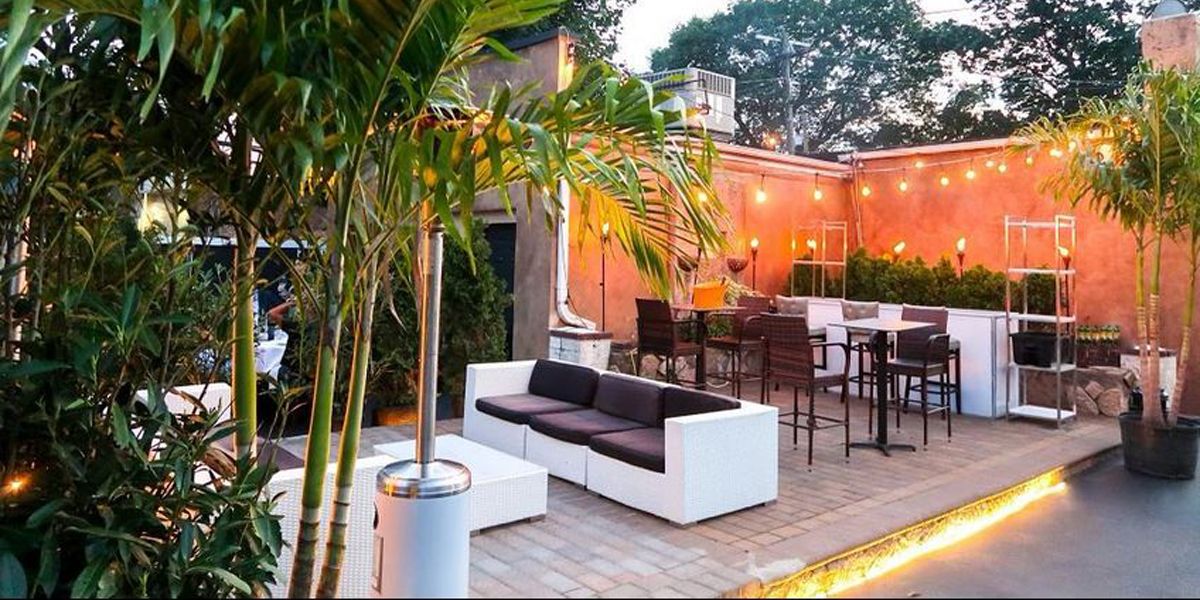 388 Willis Ave, Roslyn 516-621-3888
The closest you'll come to dining in Italy while stateside. 388 brings patrons a taste of the Mediterranean amid a warm and inviting atmosphere located right here on Long Island! With four family style meal packages to choose from and a host of receptive staff offering unparallel service, 388 is sure to offer a memorable holiday party with highly skilled catering managers that welcome you to try some of the freshest Italian cuisine around.
LaunchPad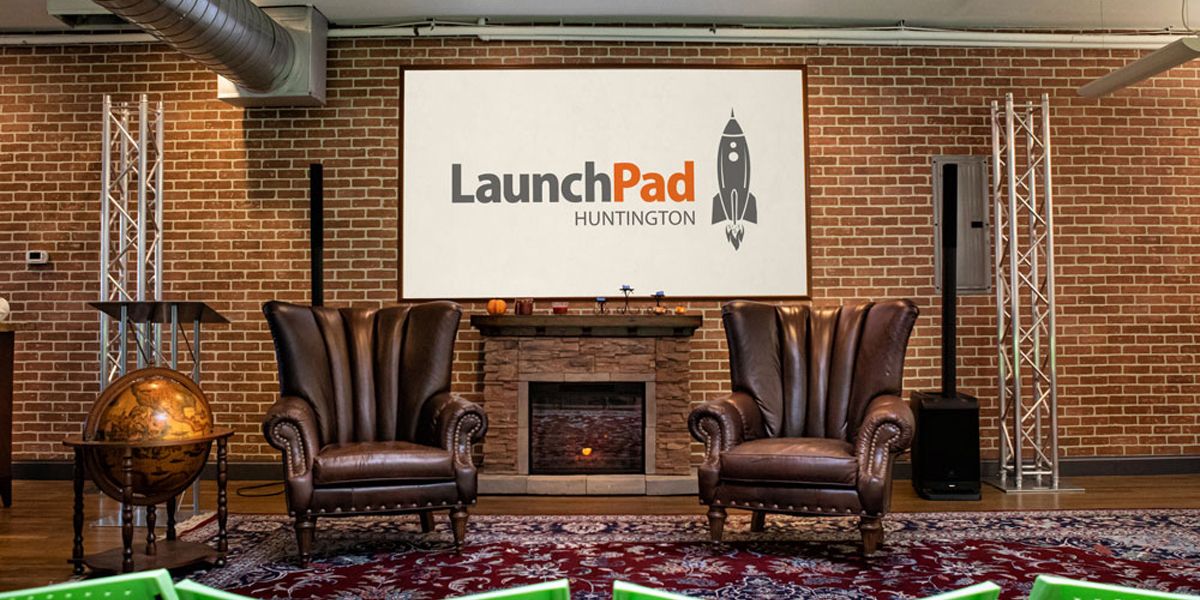 315 Main Street 2nd Floor, Huntington 631-302-7900
Perfect for a remote company gathering where you'll share In delicious food items from the venue's local catering partner while also indulging in spirits and an array of classic cocktails with co-workers. LaunchPad may be the place for a memorable office holiday outing. Located in the heart of Huntington Village, LaunchPad is an 8,700+ square foot space complete with a stainless steel bar and barstools along with a fireplace for intimate fireside chats.
Studio 180 at Simplay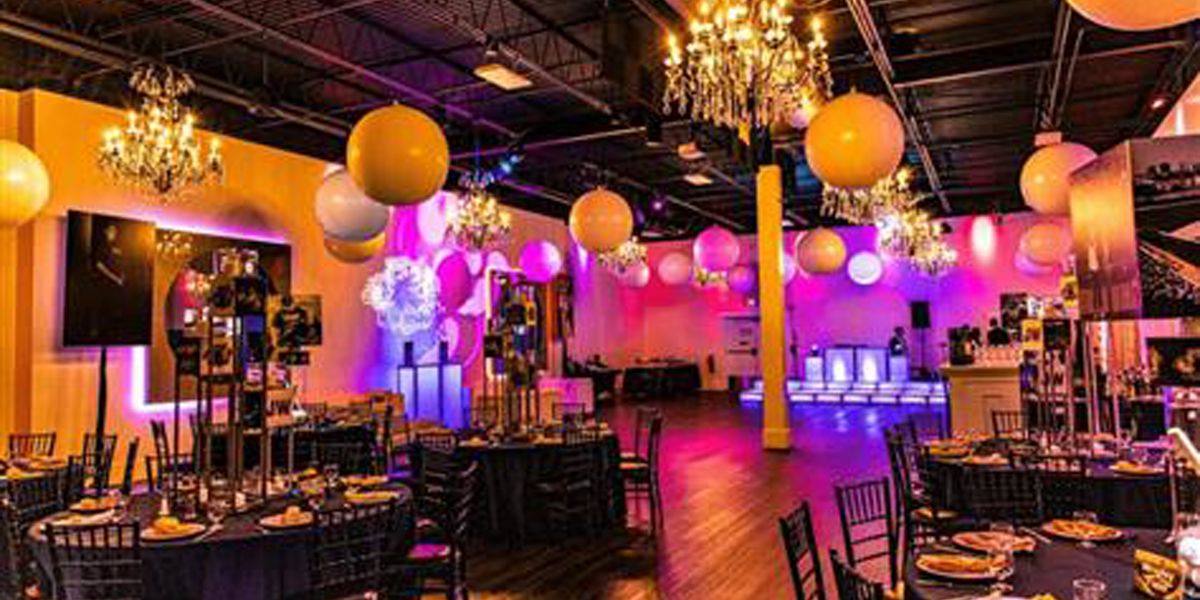 180 Commerce Drive, Hauppauge 631-617-6363
Studio 180 is an inviting venue with several banquet rooms reserved for small and large gatherings. Aside from delivering savory food items from an expansive and decadent menu, Studio 180 is also home to a cozy cocktail lounge for those wishing to relax while enjoying their favorite adult libation. This venue is also home to impressive state-of-the-art simulators that feature over 100 interactive sports and game activities that are sure to enhance your overall experience.
MoCA Asian Bistro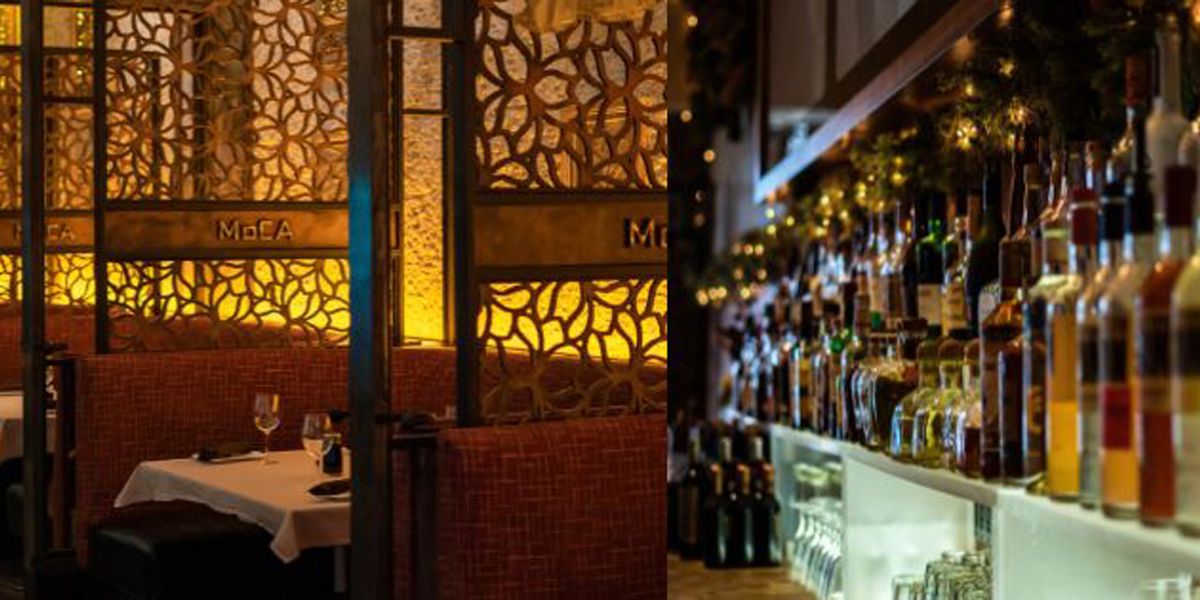 7967 Jericho Turnpike, Woodbury 516-496-7000
With a new location said to be opening in Westbury, MoCA Asian Bistro offers a warm and inviting atmosphere and has been delivering New Yorkers authentic Asian cuisine with a twist since 2006. MoCA embraces the roots of traditional Asian delicacies and brings refined versions of them to hungry patrons that seek out the kind of authenticity that MoCA delivers in spades. Artwork inspired by various Asian cultures adorn the walls of the restaurant, which also features a modest sushi bar and a full-service cocktail bar.