The following article is a recap and update and includes eyewitness statements about the Colorado Springs shooting at Planned Parenthood. Initial emergency calls began at 11:38 a.m. MST on Nov. 27, 2015. The altercation between the suspect and police lasted almost six hours. NBC News reported that the alleged suspect, Robert Dear (57), surrendered to law enforcement officers. Casualties include five police officers and six civilians. Three of whom are deceased.
According to NBC News, police officer Garrett Swasey (44) of the University of Colorado Springs was among the deceased. Hope Chapel's website, the officer's church, states a spouse and two children survive him.
The university chancellor indicated Swasey was a veteran officer at the college for six years. But, according to CNN, he left the campus "in support of an officer under fire" at Planned Parenthood.
Officials also released the names of the deceased civilians. They are Jennifer Markovsky (36) and Ke'Arre Marcell Stewart (29). Each of the victims had two children.
John Ah-King, Markovsky's father, said his daughter moved to Colorado a few years ago. She was at Planned Parenthood in support of a friend, and when Dear rushed into the building shooting, she was killed.
When describing her son's death, Sharon Lloyd, Stewart's mother, told him he was a good boy. However, his death left her heartbroken. A friend added that Stewart was an Iraqi War Veteran.
His mother told NBC News, "I don't know if [Dear] understands the pain he has caused this family, how much he has damaged and changed our lives." In fact, Dear has changed many lives as there are now six children without their parents due to the shooting.
Lt. Catherine Buckley explained the surviving gunshot victims were listed in good condition. Colorado Springs Fire Chief, Christopher Riley, stated the wounded officers, who are obviously in some pain, are alive and doing well. He added the responders are heroes, "The courage they displayed today saved many lives; no doubt."
In response to the shooting in Colorado Springs, Vicki Cowart, the president and chief executive officer (CEO) of Rocky Mountain Planned Parenthood, released a written statement. It stated, "We share the concerns of many Americans that extremists are creating a poisonous environment that feeds domestic terrorism in this country." Cowart added that Planned Parenthood will not back down and will continue to provide "a supportive environment that millions of people rely on and trust." While she thought the patients and staff from the clinic were all accounted for, they were, in fact, still attempting to confirm everyone's condition.
Cecile Richards, another Planned Parenthood CEO, thanked the police. But, she said, "Our hearts go out to the families and loved ones of the brave law enforcement officers who put themselves in harm's way."
NBC News reported witness Kentanya Craion stated she heard people shouting in the lobby of Planned Parenthood, "Get down! Get Down!" She explained that she saw a man randomly shooting in the parking lot. "He seemed calm but crazy. He was mumbling and ranting while he was shooting."
Craion described the gunman as wearing a hunting jacket and hat. She explained she and two others barricaded themselves in an empty exam room and listened to the gunshots until officers released them.
Another witness, Tessa Smart, who works in a doctor's office in the same plaza as Planned Parenthood, told CNN she heard gunfire and a bullet hit something. Then, she added, "I ran back to my desk and grabbed a bunch of keys and fumbled at the door trying to find one to lock it." Smart saw the police had guns, and they were running as well as ducking behind vehicles.
According to The New York Times, an injured man with blood on his chest and face entered the grocery store staggering. Miranda Schilter stated people stopped and stared as "he lifted his shirt up." He was wounded, and there were "holes in his chest." A nurse, who was in the store, offered her assistance. While she comforted him, he explained he had been shot in the parking lot between the grocery and Planned Parenthood.
Taylor White, a witness in the grocery store, relayed information that the wounded man appeared to be in shock. The victim explained there was a "crazy person out there shooting people," according to White.
After the siege ended, Robert Dear surrendered to police officers. He is being held at the El Paso County Criminal Justice Center. According to police records, Dear is scheduled to be in court on Monday, Nov. 30, 2015. Officials described the shooter as 250 pounds and six feet four inches tall. There is still no motive for the shooting in Colorado Springs that began in the plaza parking lot and ended in the Planned Parenthood facility.
The video takes place at the scene and recaps the events.
Written by Cathy Milne-War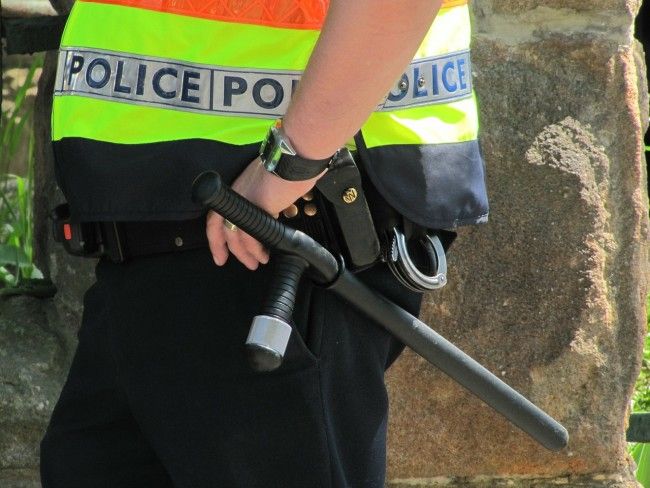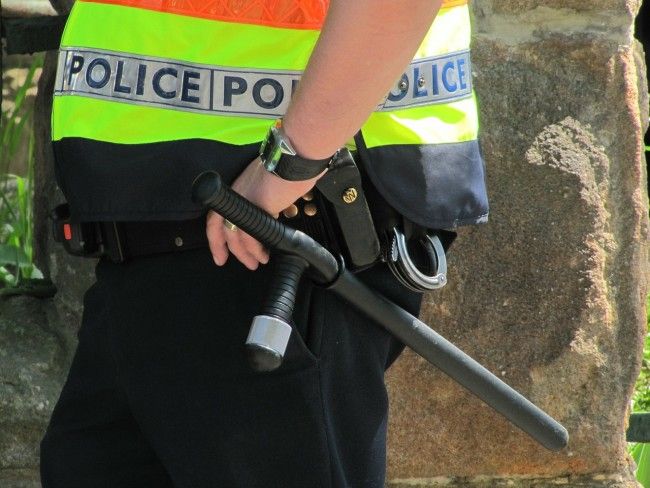 e
Sources:
NBC News: Planned Parenthood Gunman Gives Up After Colorado Standoff That Left 3 Dead
NBC News: Victims of Planned Parenthood Shooting Identified as Mother of Two, Army Veteran
CNN: Colorado Planned Parenthood shooting: 3 dead, suspect captured
New York Times: During Planned Parenthood Shooting, a Scene of Fear and Chaos at Nearby Shopping Center
Guardian Liberty Voice: Colorado Springs Shooting at Planned Parenthood
Featured Image Courtesy of 21150's Pixabay Page - Public Domain License