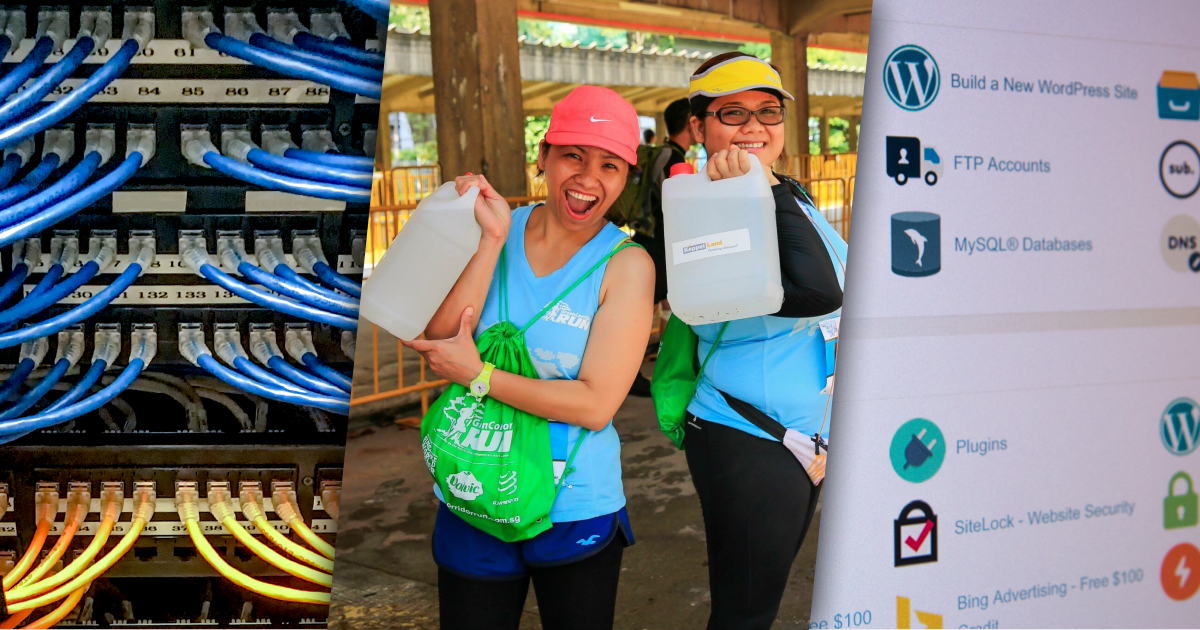 If you work for a nonprofit, your focus is more on your organization's mission and fundraising goals than managing the website. For nonprofits running a website on WordPress – there's a strong change you probably are – managed WordPress hosting is the best option.
Managed WordPress hosting can ensure that your website is running smoothly, scales when needed, and is safe and secure from malware or attacks.
Plus, if you use GiveWP, you can 50% off of managed WordPress hosting from Nexcess for one whole year!
What is Managed WordPress Hosting for Nonprofits?
Managed hosting for WordPress refers to a host account and service provider that handles some administrative tasks as part of the service. This can include everything from WordPress installation and updates to automated daily backups (a must-have) to caching.
Different managed hosting plans may also come with other features such as free migration from another host account, image compression tools, free SSL certificates, content delivery network (CDN), and security monitoring and support.
Managed WordPress hosting is ideal for nonprofits because you won't have to manually worry about website backups, updates, and processes; it's all part of a managed plan. And it is important to take care of these basic maintenance items. Neglecting website updates and basic maintenance can be extremely costly in the long run or if something goes wrong.
Benefits of Managed WordPress Hosting
Managed WordPress hosting has four key benefits: Scalability to grow with your website, security to ensure your site is safe, speed so that visitors always get a top-notch experience, and support when you need it.
For nonprofits, this can be the peace of mind you need for your website to ensure it runs well and is secure while you're collecting donations online.
There are other benefits of manage WordPress hosting as well:
Easy staging so you have a second area to work and test updates before you make them live.
Automatic updates for the WordPress core, plugins, or security patches.
SSL certificates that are easy to install and included with your hosting package.
Ability to manage your website from a dashboard or easily accessible platform.
Less of a need for extra plugins to manage website functions such as backups, caching, security, or performance.
High availability and uptime so that you don't have to worry about your website going offline.
Daily backups so you can restore your website with ease if disaster strikes.
Beware of Free WordPress Hosting for Nonprofits
There are other types of WordPress hosting out there, including "free" plans. Beware of "free" hosting; the long-term costs are higher than having an annual managed hosting plan.
Here's why. Free hosting is usually on a shared server which:
Slows down the website, causing lost donations, and decreasing visibility in search engine rankings
Opens the website up for more vulnerability, because if another site on the server gets hacked, yours could too
Find a Reputable Hosting Company
Don't worry about your website; find a reputable hosting company with managed WordPress hosting to ensure that your site is in the best hands possible.
Look for a hosting company that understands your platform and tools and won't charge you for traffic overages. Compare hosting companies for options that make it easier to manage your website – backups, SSL, staging, security, and support are often some of the biggest concerns.
Then look for a hosting plan that works for the number of websites you need to manage and size of those websites. For most nonprofits, you are probably looking at managing a single website that's not exceptionally large. If this is the case, you can expect to pay around $200-$250 a year for a single managed WordPress hosting account.
Get 50% off One Year of Managed WordPress Hosting!
If you aren't on managed WordPress hosting, now is the time to remedy that. It's one of the easiest ways to ensure your website is configured properly and is safe and secure for visitors and donors.
Bundle GiveWP and the hosting is on us! Purchase GiveWP to get a free year of Nexcess hosting.
Carrie Cousins has more than 15 years of experience in media, design, and content marketing. She's a writer and designer, has an MBA from Virginia Tech, and is passionate about creating amazing experiences for businesses online. Her work has been featured in publications such as Design Shack, Webdesigner Depot, The Next Web, and Fast Company. She's an avid runner, which comes in handy with a trio of Australian shepherds at home.