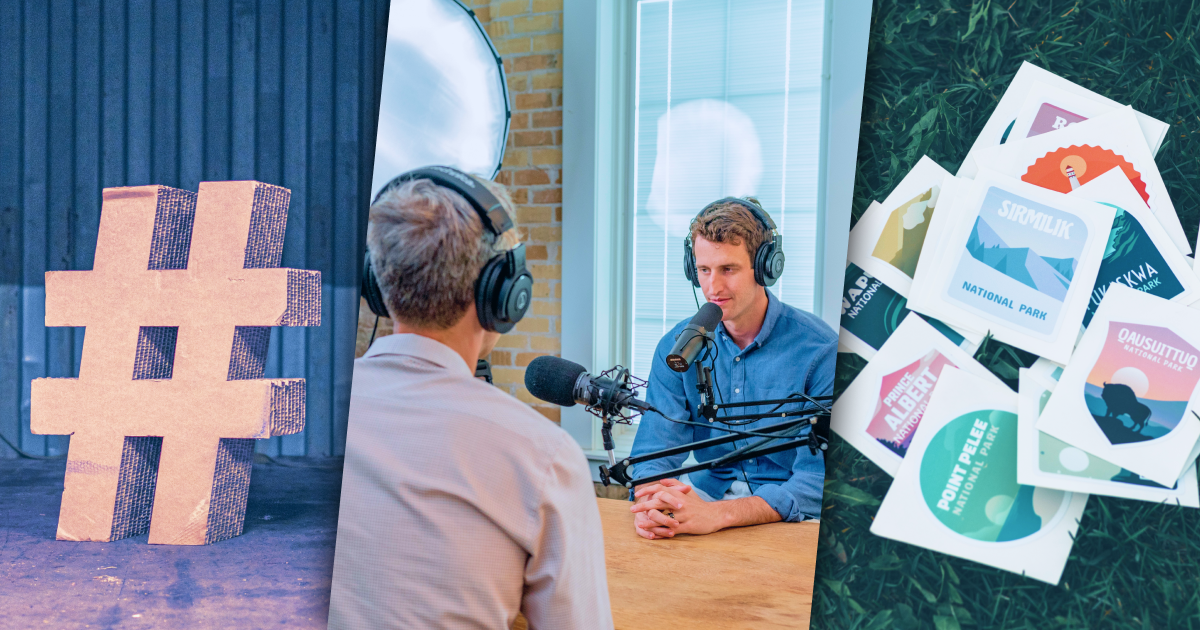 Asking for and using user-generated content for nonprofits is another form of storytelling that inspires your community. It also shows the effort that's already underway. Most charitable communities are sprinkled with super-users who are excited to contribute and see their photos, posts, or stories as part of your overall campaigns.
If working with user-generated content is something you haven't jumped into yet, this guide will help you develop a plan to move forward with ideas for content and ways to engage the community.
What is User-Generated Content?
Before we dive into an example, it's important to understand what user-generated content for nonprofits means.
User-generated content is anything submitted by someone outside your marketing team for your nonprofit to use.
Most commonly user-generated content is solicited by your nonprofit organization for use on social media or your website. This content can include images, text, videos, testimonials, audio, or social media stories or posts.
Most commonly, user-generated content revolves around a specific campaign or topic, but you can also run evergreen asks as well.
Love Button is a good example of an organization that harnesses the power of user-generated content. The nonprofit uses Instagram to ask for and showcase content from its online community using stories. Additionally, the campaign is used to help generate additional fundraising.
If you want to launch a user-generated content campaign, consider the part of your story that most resonates with the larger community.
How can they get involved? How can you harness their stories and re-share them as part of your overall goals?
Another form of user-generated content is peer-to-peer fundraising campaigns. These user-generated fundraisers help your nonprofit raise money through your community. Consider tying together your user-generated content campaign with a peer-to-peer fundraiser.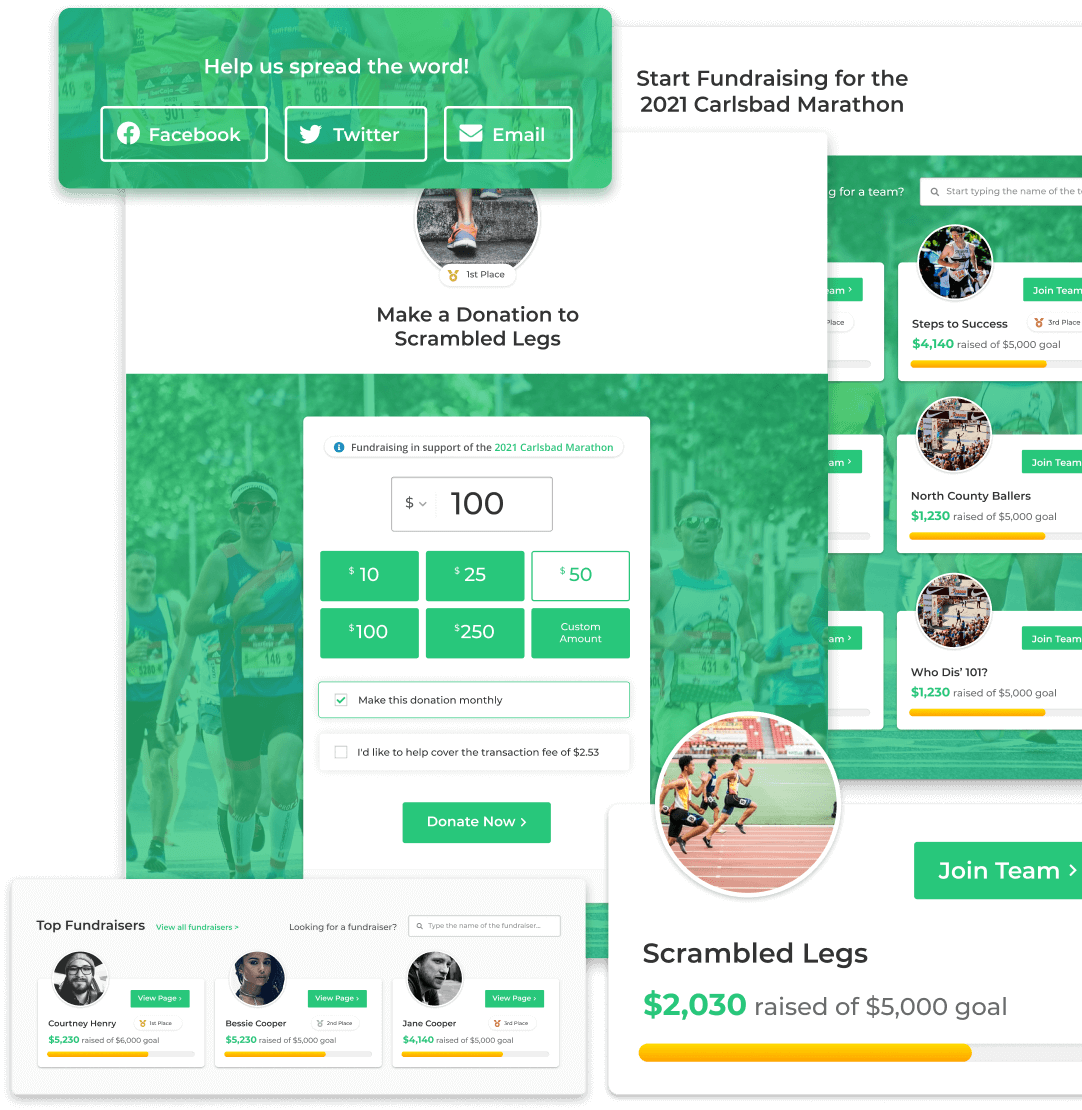 Why Does User-Generated Content Matter?
The magic of user-generated content is that it creates an element of social proof.
"Social proof marketing is simply harnessing the organic (natural) positive social proof your business attracts and using it in your marketing. This strategy allows potential customers to discover why they should use your business by observing others."
– WP Business Reviews
User-generated content reinforces the positivity that your nonprofit is trying to convey about itself by allowing others to do it on your behalf.
It shows how:
others interact with your organization through giving, volunteerism, or other means.
important your mission is to the greater community.
the community and your organization engage and work together to meet common goals.
involved your community and donor base are (and can help recruit others).
In a nutshell, social proof works because it shows a greater number of people who you are and how their goals might align with the users sharing content (such as friends or family). This creates an endorsement for your organization that shows who supports it and why.
Types of User-Generated Content for Nonprofits
While user-generated content might come in a variety of formats, it almost always comes down to five basic types.
Impact stories tell how someone has been helped by your organization.
Volunteer stories show the effort that gets put in behind the scenes of your organization by people who donate their time and energy.
Donor stories highlight those who are active givers or participate in specific or annual fundraising campaigns.
Fan stories show the effort and support of people who may like your organization but don't contribute in another way.
Fundraiser stories come from those raising money for your organization through peer-to-peer fundraising. These also may overlap with some of the stories above.
The value of each of these types of content can vary depending on the mission and goals of your organization. Fan stories might result in the highest engagement while donor or volunteer stories can create more direct and measurable results (such as volunteer signups or increased donations).
Connect the type of stories you ask for with the impact you want to create. Remember to leverage the social proof concept that propels user-generated storytelling. Ask for stories that will resonate with the group you are trying to connect with and the goal you are trying to reach at the time of the campaign.
How to Attract Content from Your Community
Attracting quality user-generated content starts with a strong community connection to your nonprofit. You have to be an organization that others want to be a part of.
Your most dedicated ambassadors will connect to strong branding and messaging first. Use your logo and a quick mission statement to provide a message that your online community can hang on to and want to repeat.
Take it a step further with cool swag that they'll want. Stickers, shirts, and other merchandise can be an incentive for sharing user-generated content. Further, the right swag will create a level of demand that may even encourage sales.
User-generated campaign idea: Ask the community to show themselves sporting your gear. Whether it is the shirt they got for volunteering at an event, a sticker for donating to a specific campaign, or an item that they bought, sharing why the item matters to the owner is a great way to generate content while sharing your mission and brand.
If you are looking for product ideas, the GiveWP store has a few fun items to get you thinking. It runs on Printful and WooCommerce, which connect in to your existing WordPress website for a relatively painless setup.
Finally, a hashtag campaign can create almost instant social proof. This makes it exceptionally easy for your community to contribute to a user-generated content campaign. All they have to do to participate is post to social media using your dedicated hashtag with an image or comment.
Consider the success of the ice bucket challenge. It started with a simple idea and a hashtag. This type of content campaign is an easy way to get into the concept of asking for user-generated content without a huge commitment. Here's how you do it.
Use Peer-to-Peer Fundraising to Connect Content to Goals
Your user-generated content campaigns are best supported by a peer-to-peer fundraising strategy. If your community has the power to raise money for your organization, they will.
All you need are the right peer-to-peer fundraising tools and a strong user-generated content strategy.
How Will You Use Your Community's Content?
The final element of successful user-generated content for nonprofits is making good use of the images, videos, or other things that were shared with you.
Make the most of content by sharing and re-sharing things submitted online or via hashtags. If users are sending content directly to you through an online submission portal or form, remember to ask permission before re-sharing. (Public social and hashtag sharing is innately permitted.)
Give credit to the community member for their content. Tag them so that they'll see their social-famous post on your channels or website.
Use content in the way you explained during the campaign. Don't take images or testimonials out of context for use in a later instance. Be true and honest with the community in return for their support.
Always evaluate and analyze campaigns and take away any applicable learning lessons.
Did users participate in the way you expected?
Was the content what you were looking for?
What could you do differently next time?
This short analysis will help you refine and better execute future user-generated content campaigns.
Are you looking for more tips like these? Sign up for the GiveWP newsletter for more nonprofit fundraising advice.