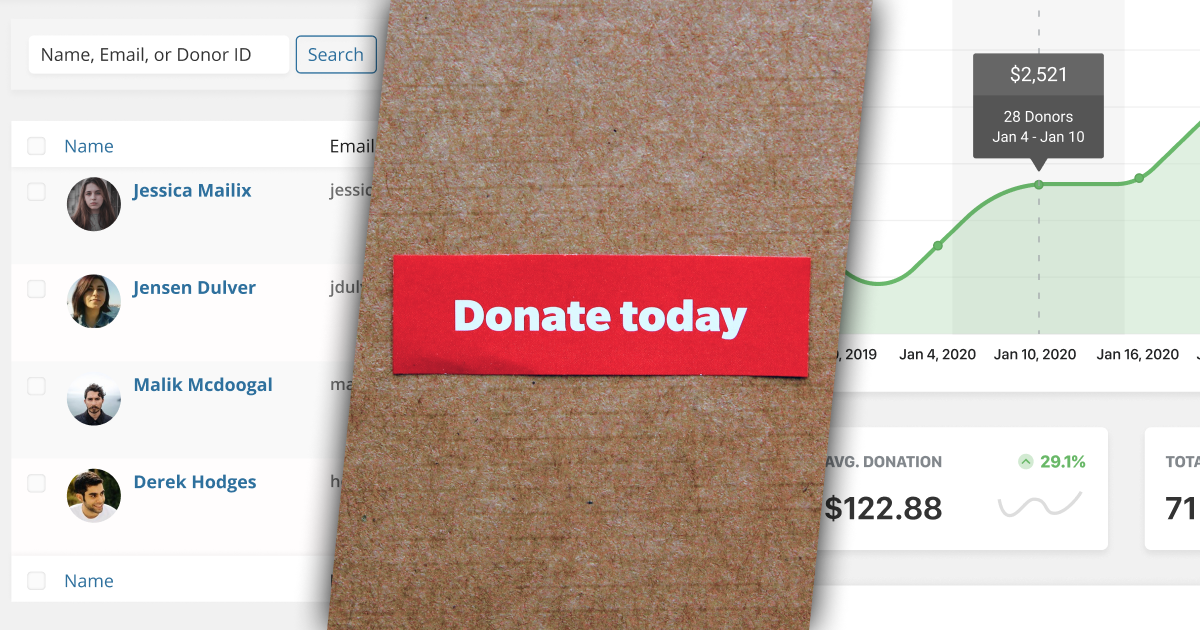 To maximize giving efforts, your nonprofit website needs a tool to handle online donations. GiveWP is more than just an online donation button. This WordPress donation plugin includes a robust set of tools that can help you encourage more (and greater) donations, manage donors, and run multiple campaigns online.
Here's a look at the donation form and button as well as other GiveWP tools to make reporting, management, and integrating with other systems easy for your nonprofit organization. (And you don't have to be a rock-star developer to use it.)
Online Donation Buttons and Forms
Even though GiveWP is a lot more than a donation button, it's too important of a feature to ignore. Easy-to-use donation buttons are a visual cue to potential donors that they can make a contribution.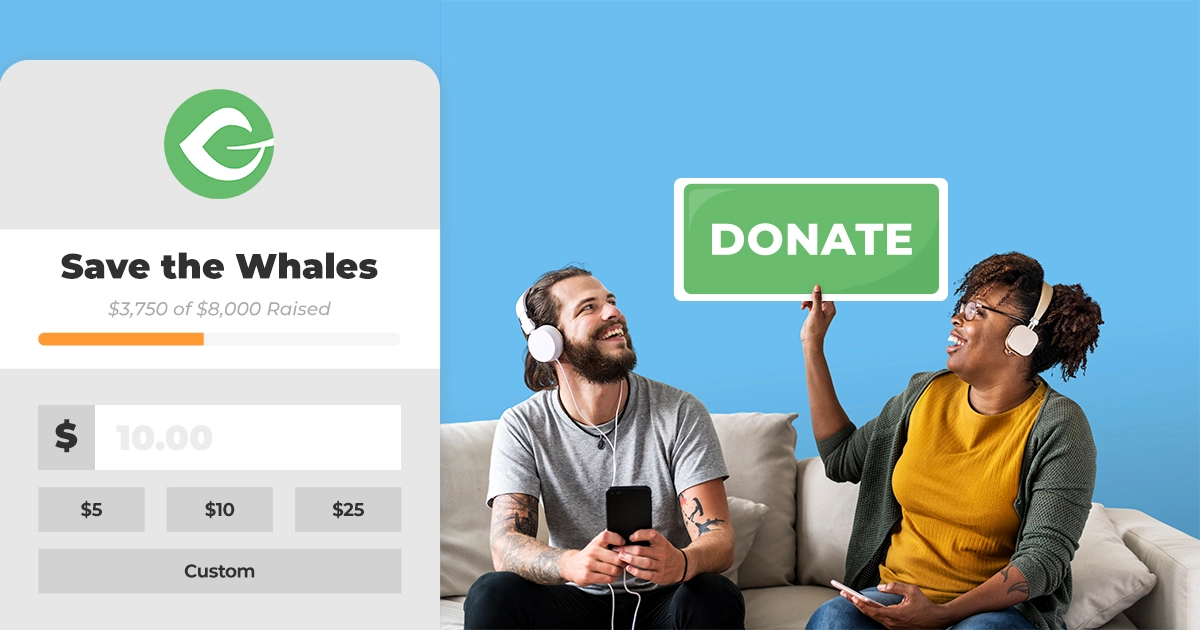 Buttons are user-friendly and allow donors to make single or recurring donations.
GiveWP is powered by a combination of forms and donation buttons that you can create and customize. The best part is that they take on the look and feel of your WordPress theme and design so that you can add blocks to any page without additional CSS.
Unlike a generic PayPal donation button, you can customize everything a donor sees as well as keep your donors on your website. You can also
offer multiple donation amount options,
ask for recurring donations,
create more compelling asks with photos,
include the ability for donors to share on social media,
or create an in-memory donation.
More customized donor forms and buttons helps people connect with your organization. These controls allow you to customize every aspect of the giving process without sending people to a third-party website.
GiveWP forms and button work with multiple payment gateways, including PayPal, Stripe, Square, Authorize.net, and more.
Donor Management Database
The user-friendly front end of GiveWP is powered by a donor database that makes it easy for nonprofits to manage donations. The tool transforms your WordPress website into a basic, free CRM for nonprofits and integrates with plenty of other tools, like peer-to-peer fundraising.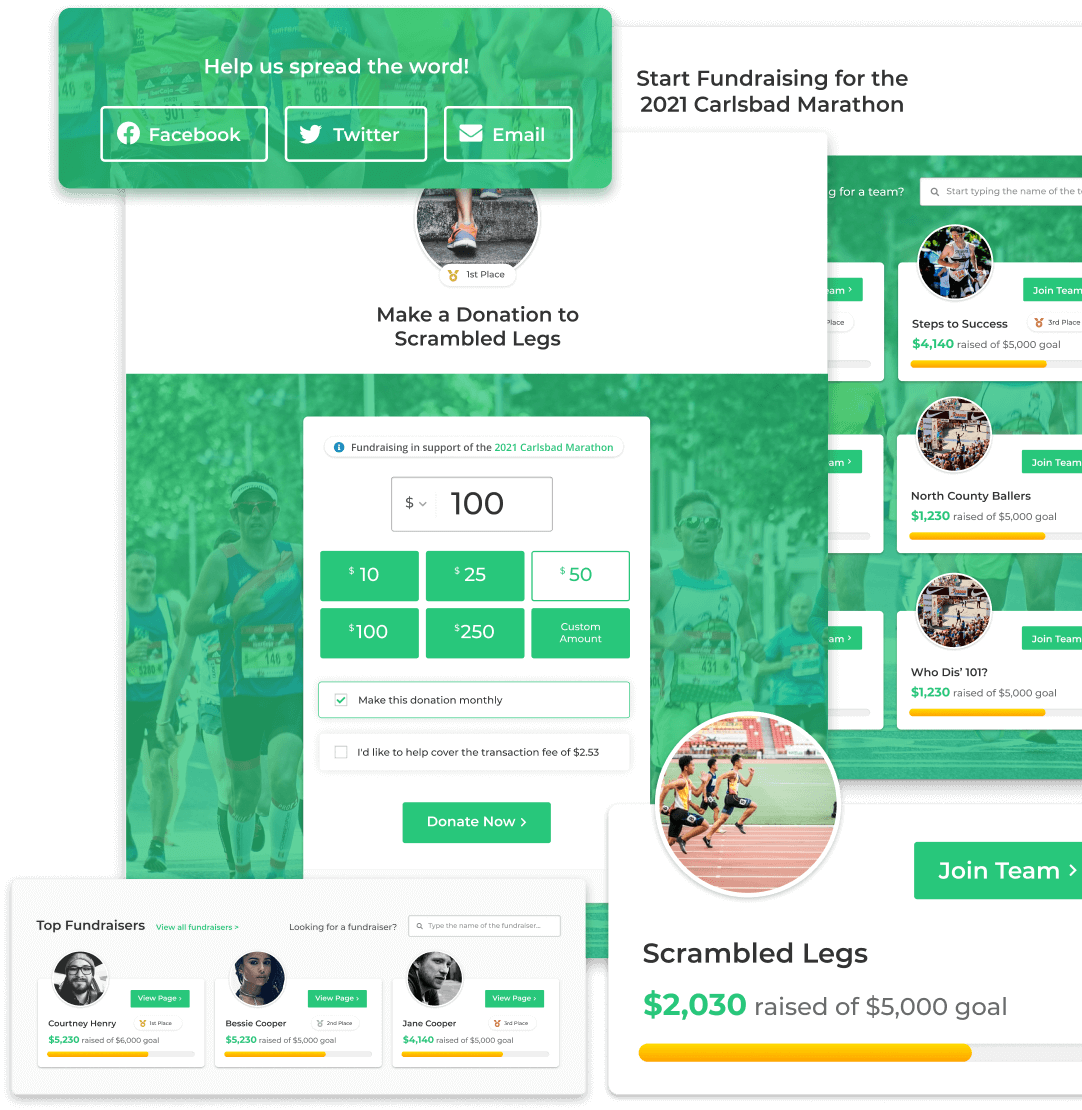 The database provides bulk management tools with a place to include a summary, donor notes, and data-deletion options. It doesn't save credit card information and ensures that you stay PCI compliant. You can also create custom reports and filters and export data for offline use.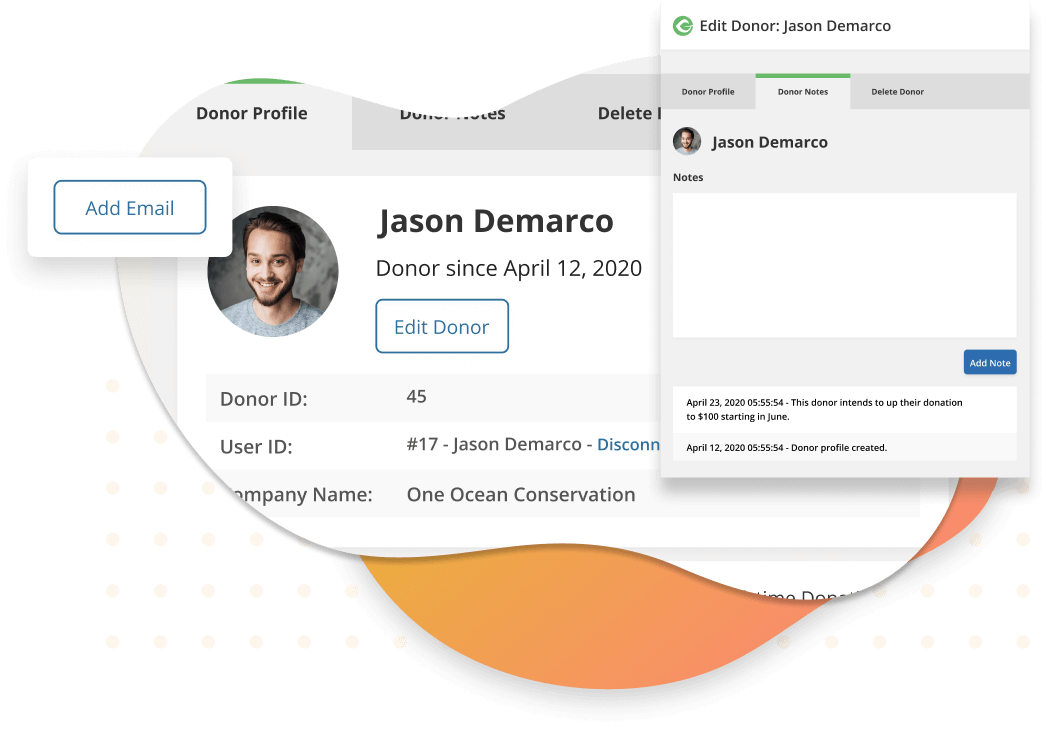 One of the best features might be that donors can manage their own profiles as well. They can see their donation histories, download receipts, and see other information that you customize for them.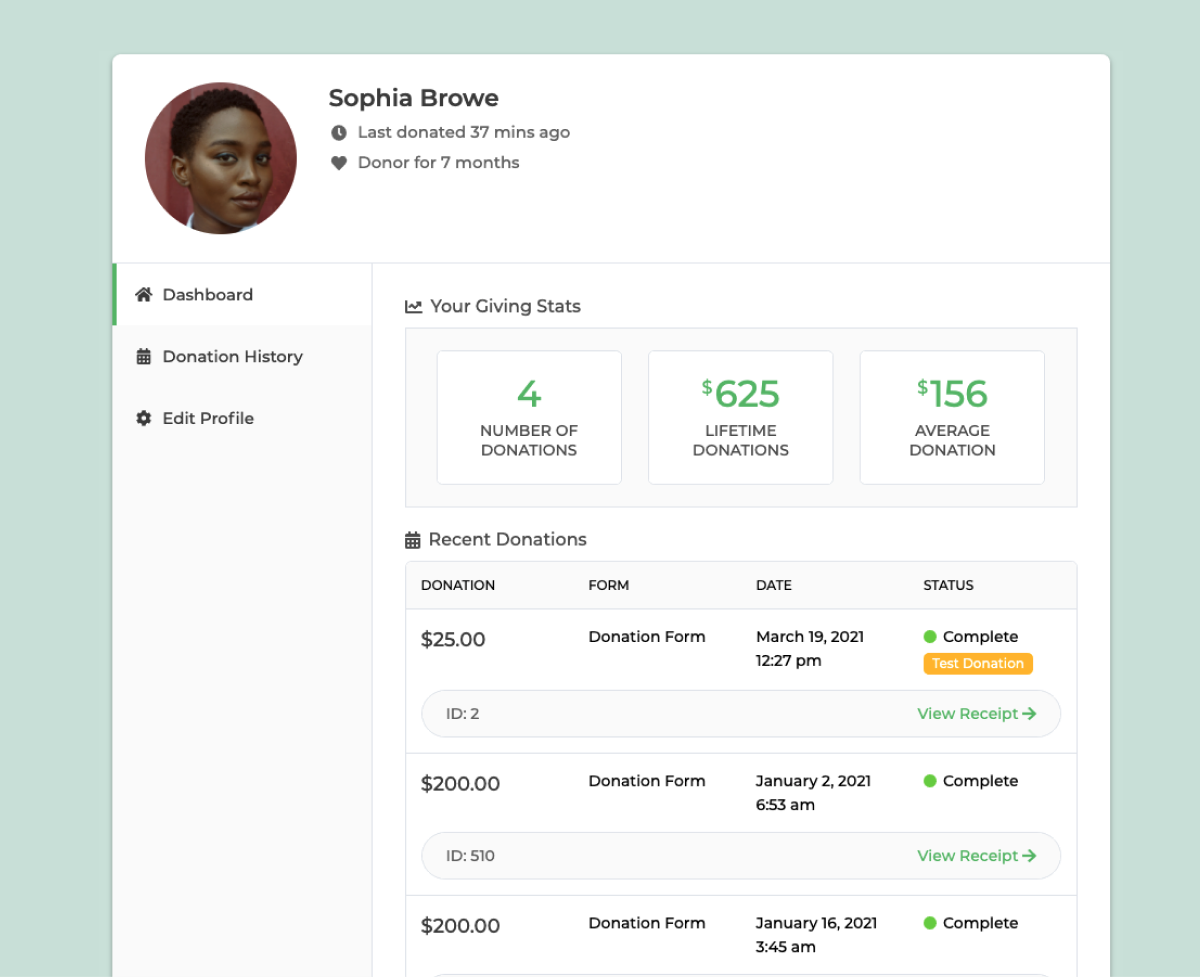 Nonprofit Reporting
Most nonprofit managers know that reporting can make or break your day. A set of solid reports can help you track progress on specific or annual campaigns and help create better donor relations.
GiveWP reporting is baked in to the database portion of the tool and you can run reports based on your needs and even send regular performance updates to your nonprofit board.
The data is visualized as well so it is easy to understand and shows trends over time. Reporting functionality allows you to spend less time on creating actual reports, tracking fundraising RIO benchmarks, and maintaining the database because GiveWP is constantly gathering this information for you.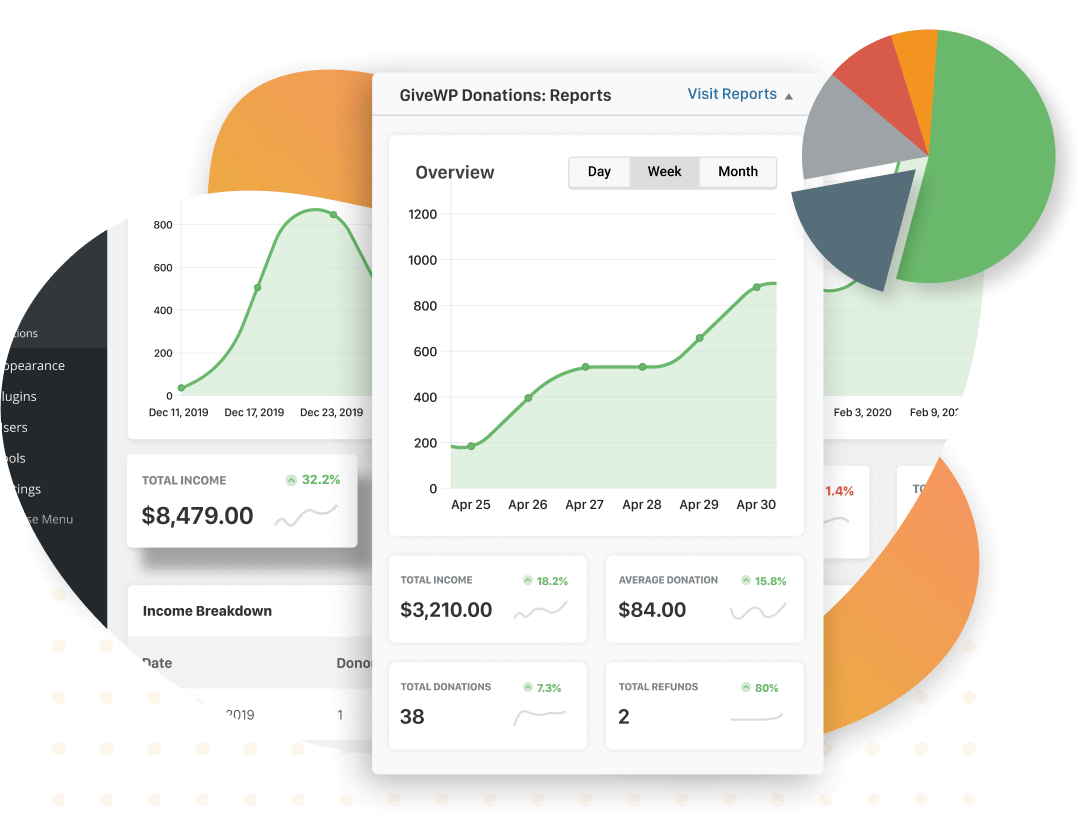 Plus, you can filter and customize every report, so you can see (and show) the right data to the right people at the right time. It even exports in CSV format or to third-party tools such as Fundraising Report Card or Salesforce.
Nonprofit Marketing Integrations
The backbone of any fundraising effort starts with marketing. GiveWP tools can help you there, too. It gives you the ability to connect your website, donation forms, and more to email campaigns or share on social media.
Common email integrations also take marketing a step further by allowing donors and potential donors to sign up for emails from your nonprofit organization.
The best part is you won't have to manually move people between your online donor list and email platform since everything will sync and work together.
eCommerce Options
More and more nonprofits are selling branded items to boost fundraising efforts. If the idea of managing an online store seems intimidating, GiveWP has a Donation Upsells for WooCommerce add-on that can help you earn additional revenue through sales.
The tool integrates with your website and theme and gives you multiple options to add donation options to WooCommerce customers. You can add donation options or a tip jar in your cart or checkout.
Every person who makes a purchase and adds a donation gets cross-linked to your donor database for easy management.
Plenty of Add-ons
So, still think you only want an online donation button? Why not get everything here?
As you grow online donation campaigns, GiveWP will grow with you. It's packed with powerful add-ons that can help you boost fundraising efforts in almost any way imaginable.
There are options for recurring donations, the ability to ask donors to cover credit card processing fees, designate donations for specific funds or causes, generate PDF or annual receipts, and so much more.
More than 100,000 fundraisers are already using this robust platform to boost their annual giving efforts. Ready to make more of an impact with online giving? Try GiveWP free today or get started with all the best tools in online fundraising with a Plus Plan.
Amplify your fundraising with a GiveWP Plan